Pediatric Services
Routine wellness visits
Wellness visits are intended to help keep your child well and spot potential problems early. According to the Centers for Disease Control (CDC), wellness visits are an important part of an overall care plan. Babies are seen more frequently so that your pediatrician can monitor development and growth to be sure your child is as healthy as he/she can be. It is recommended at age 3 and beyond to have an annual wellness visit- which is typically covered by most insurance. Immunizations are typically given as part of a well child checkup.

Sport physicals
Our providers offer sport physicals to make sure young athletes are healthy and prepared for the upcoming sports season. We often do sports physicals in conjunction with an annual wellness visit.
Immunizations
According to the Centers for Disease Control (CDC), on-time vaccination throughout childhood is essential to help provide immunity before children are exposed to potentially life-threatening diseases.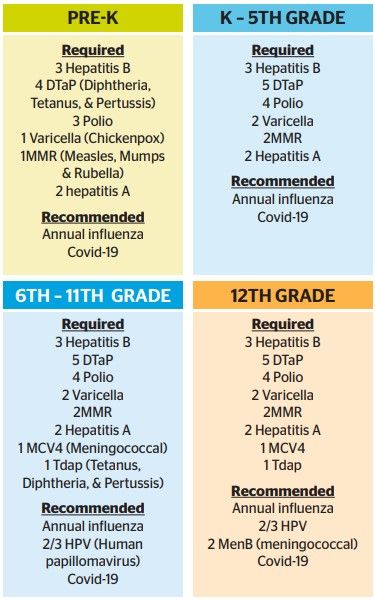 Lactation support
Our office has Certified Lactation Consultants available to help mothers during their breastfeeding journey. If you experience breastfeeding difficulties, your provider may recommend a consultation during your visit or schedule one for a later date.

Car seat safety
Our staff is readily available to offer assistance and education on car seat safety. We have a team member who through the Safe Kids program has National Child Passenger Safety Certification. Be sure to speak with a staff member should you have any questions.
Vision screenings
Vision screening is part of your child's yearly well child check. Our board certified pediatricians are trained to screen for visual impairments. Appropriate referral to a pediatric ophthalmologist will be made if a visual impairment is found. Please speak to your provider if you have any vision concerns.

Hearing screenings
Reid Health has the only board certified pediatric audiologist in the Indiana. Your provider can do a basic audiometry screening during your well child check and work with our Hearing Center for any additional necessary care.

Behavioral health
Our pediatricians can help manage and treat a variety of behavioral health conditions. We also partner with Meridian Health should your provider deem a referral is necessary.
ADHD
Our pediatricians provide a comprehensive and in depth assessment of ADHD using the Vanderbilt rating scales that assesses for ADHD and many other diagnoses that could also mimic ADHD. If your child meets the ADHD criteria based on the Vanderbilt assessment tool, your provider will do a physical exam and have an in-depth discussion with you about symptoms. They will recommend consultations, parent and teen coaching, and individual therapy programs based on their findings.

Autism
Autism is a developmental disorder characterized by difficulties with social interaction and communication, and by restricted and repetitive behavior. Our pediatricians begin evaluating toddlers at 18 months and 2 years of age using a special nationally recognized screening tool. If scores are suggestive your provider will make necessary referrals for further consultation/evaluation with a specialist as well as begin therapies needed.

Asthma
Asthma is a condition in which the airways narrow and swell and may produce extra mucus. This can make breathing difficult and trigger coughing, or a whistling sound when breathing out, and shortness of breath. Our pediatricians are experienced in treating asthma so your child can live a full, active lifestyle. Referral to a specialist may be made if additional testing is needed.

Sick visits
Sick visits are necessary when the child is experiencing non-emergent symptoms. If your child is sick, your provider may be able to see them for a same-day visit.

Pediatric Hospitalist Program
We have a full time Pediatric Hospitalist on staff. This means if you ever find your child needing to be cared for in the hospital, you have the peace of mind knowing they will have a pediatrician on their inpatient care team.
Pediatrics
With offices in Richmond and Connersville, our board certified pediatricians are here to care for your child through every stage of growth.
Read what patients are saying about our pediatricians from actual patient reviews.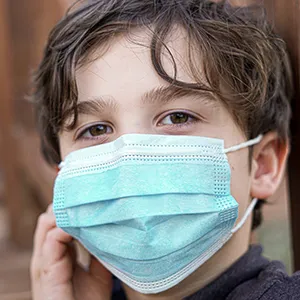 "Dr. Munoz is an excellent Doctor. He is so wonderful with our children. He always takes his time to discuss any problems we have. My kids are always comfortable talking to him."
Benefits of active children!
There are many lifelong benefits to healthy habits adopted now. Reid Health offers programs built with your child's healthy future in mind. Learn about KidFIT, a kid-safe fitness program for children ages 5-12. Each class is lead by a Certified Medical Exercise Specialist with the focus being staying active while having fun.
Pediatric Sports Medicine
If your child or teen has an injury or illness affecting sports performance, exercise or activity, a sports medicine specialist has the expertise, experience, and qualifications to treat his or her youth specific problems.
Our Athletic Training Clinic and Medical Fitness program is here to meet the needs of growing children. In growing children, injuries and medical problems in the bones, muscles, ligaments, tendons, and joints (ie, musculoskeletal conditions) often are quite different from conditions more commonly seen in older patients. Special training and experience in pediatric sports medicine allows these specialists to appropriately treat the unique sports-related medical needs of children and teens.
Learn more about Sports Medicine
Pediatric Therapy
From infants to young adults, Reid's Pediatric Rehabilitation Services addresses every area of your child's development - physical, emotional, social and language. Through active play and one-to-one training, we help your child reach his or her potential as they storm a fort, climb a mountain, swing from the rafters, take a ride on a zip line, rock climb and jump in a ball pit. Each activity is fun and games for them, but our therapists are working hard to help each child grow stronger in their overall development.

Learn more about Pediatric Therapy
Family Medicine Locations
Many Family Medicine Practitioners accept pediatric patients as well as adults. View our list of Family Medicine offices.