What do Reid Health Chaplains do?
At Reid Health, our chaplains are dedicated to serving the needs of our patients, families and staff. Our primary purpose is to offer compassionate spiritual care and emotional support, which can serve as resources for healing. Our focus is on your complete health, including your spiritual and emotional health. Because you are a person first and a patient second, our goal is to make your experience with us as healing and stress-free as we can—the best visit possible for you!
Our chaplains work with all faiths, regardless of where you are spiritually. This is a free service Reid Health provides for patients and family members because we care about their spiritual wellness. Please let us know how we can help.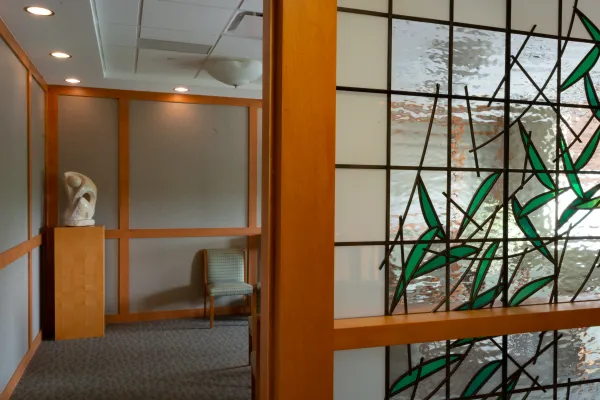 Here are some reasons for you to call a Chaplain:
If you would like conversation and prayers before surgery
If you are struggling with the meaning of your illness
If you have concerns with spiritual issues outside of illness
If you are wrestling with difficult treatment choices
If you would like to request a religious ritual specific to your faith/tradition
If you desire to express anxiety or fear or to confide in a "safe" person
If you have received bad news or are grieving a loss
If you are far from home and would like support
If you would like bedside visits during a hospital stay
If you would like consultation regarding religious or ethical questions, including Advanced Directives
If you would like help observing faith practices in the hospital setting
If you would like assistance contacting a specific congregation or clergy
If you would like religious reading materials
If you would like spiritual and practical assistance when death is a concern
If you desire the blessing of a new baby
** You may request a Chaplain visit by asking your Nursing staff.
Golay Chapel
In addition to our chaplains, Reid Health offers the beautiful Golay Chapel on the 2nd level between our inpatient and outpatient areas. The Golay Chapel is open 24 hours a day, seven days a week, and includes a Quiet Room. The Chapel can serve as a place to:
Have time for quiet reflection, meditation and prayer
Record a prayer for yourself or a loved one in the prayer book
Read religious texts and pamphlets available for general use
Click to Meet with Our Chaplains