Reid Home Health
Each and every day we strive to provide the best home health experience for our patients; putting our patient's needs first. Our expert team of caregivers will work closely with you and your physician to coordinate services and develop a plan of care, specific to your needs.
Whether a patient is transitioning home from a hospital or nursing facility stay, or is managing a chronic condition, our team ensures our patients are safe and they retain their independence in a familiar environment. Our innovative services and preventative health programs recognize the needs of our patients and work to provide you with the quality of life you deserve.
Award-Winning Quality
Reid Home Health provides treatment or assistance to patients who are recuperating, chronically ill, or disabled, in the comfort of their own home. Our home care services include specialized programs, prevention, and health maintenance on a short-term and long-term basis and include a wide array of services from high-technology nursing to basic home health aide care.
Our highly trained skilled home care staff is committed to providing exceptional care in your home. Working directly with our patients' physicians, our home care team plans, coordinates, and provides care tailored to every person they serve.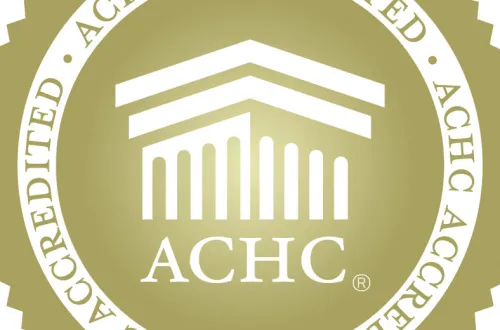 Accredited through Accreditation Commission for Health Care (ACHC)
Our home care services provide a unique blend of excellent patient care and support along with the highest level of customer service. You can rest assured knowing that we are accredited through Accreditation Commission for Health Care (ACHC) and rated by the Centers for Medicare and Medicaid Services (CMS) as one of the top home health care agencies in the nation. Our team includes:
Registered Nurses
Physical Therapists
Occupational Therapists
Speech Therapists
Home Health Aides
Social Workers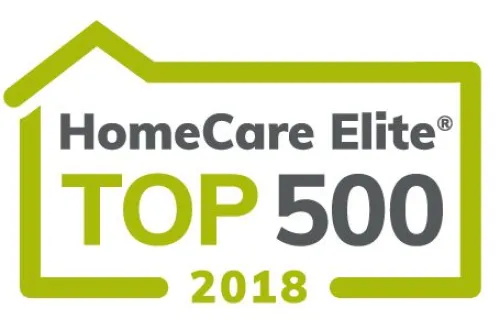 HomeCare Elite Top Agency for 2018
HomeCare Elite consists of the top 25 percent of all Medicare-certified agencies and highlights the top 100 and 500 agencies overall. Out of 8,898 agencies considered, 2,223 are recognized as "elite." Winners are ranked by an analysis of publicly available performance measures in the following areas:

Quality outcome
Best practices (process measure) implementation
Patient experience (Home Health CAHPS® or HHCAHPS)
Quality improvement and consistency
Financial performance
Specialized Services
In addition to skilled nursing, therapy and personal care services, Reid Home Health offers a number of specialty home care programs and services to help patients, their families, physicians, and hospitals manage a variety of diseases and conditions in their home setting through qualified and compassionate care.

Our programs, services and initiatives demonstrate our commitment to the provision of excellence, quality care, and achievement of outstanding clinical outcomes for every patient we serve.

Our specialty services include
Cardio CareLink
Was developed to empower and assist the patient and caregiver in managing the disease process in the home setting while improving overall quality of life. Our comprehensive program emphasizes ongoing monitoring while clinicians provide education and support for patients and their families. When appropriate, we utilize telehealth to enhance your peace of mind. This system allows you to send your vital sign data daily and provides us the up-to-date information about your condition that we need to help you continue to enjoy the best possible health.

Diabetic CareLink
Provides a consistent therapeutic home care plan for the treatment of Diabetes, Type 1 and Type 2. This Diabetes CareLink Program is designed to assist you - the patient, your caregiver, and your multidisciplinary health care team through the use of evidence based guidelines and standards of care. The frequency of home care services is tailored to your individual risk, symptoms, and severity of disease. Services include a multi-disciplinary approach to care and identification of community resources to provide support for you.

Ortho CareLink
Is a comprehensive program to provide a consistent, therapeutic plan for recovery and rehabilitation following total joint replacement or other orthopedic surgery. It includes comprehensive therapy schedule, physician specific care protocols, a trained and dedicated clinical team, and patient education - with a focus on continuity of care across the continuum.

Contact Us
We service Fayette, Franklin, Henry, Madison, Randolph, Wayne, and Union counties. We provide the care and services you need to recover, all in the comfort of your home. Our experienced staff and after hours nursing team are always available to answer questions and provide support to every patient under our care.
2230 Chester Boulevard
Richmond, IN 47374
Phone: (765) 983-3154
Fax: (765) 983-3251