Reid Hearing Center
About
The Reid Hearing Center utilizes state-of-the-art equipment to properly and effectively diagnose your hearing problems. We can also provide hearing instruments when needed.
Hearing Loss
Hearing loss is one of the most prevalent chronic health conditions facing older adults. Unfortunately, only about 20-30% of people who could benefit from treatment actually seek help. Untreated hearing loss is associated with depression and social isolation, fatigue, and even earlier onset of dementia than in individuals with no hearing loss. Treatment can significantly improve quality of life both for the person suffering from hearing loss and for his or her significant other. In children and teens, hearing loss is increasingly common. One concern is noise-induced hearing loss caused by unsafe listening to personal tech devices such as mp3 players, smartphones, or tablets. Early diagnosis is critical, as even mild hearing loss can impact a child's development and lead to academic and social difficulties.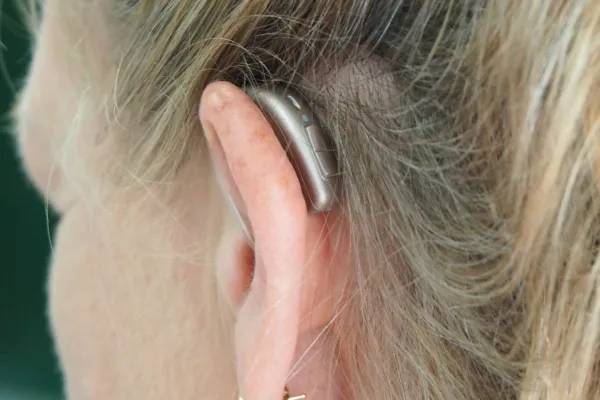 Call Us Now
Give us a call to learn more about our services
Cochlear Implants
A cochlear Implant is an electronic medical device that replaces the function of the damaged inner ear. Unlike hearing aids, which make sounds louder, cochlear implants do the work of damaged parts of the inner ear (cochlea) to provide sound signals to the brain.


Learn More
Bone Anchored Hearing Aid
A bone anchored hearing aid is an established, effective long-term solution for people with conductive hearing loss, mixed hearing loss, and single-sided deafness (SSD).


Learn More
Services
Learn more about our other Hearing Care Services
Signs of Hearing Loss in Adults
Inattentiveness
Buzzing or ringing in their ears
Failure to respond to spoken words
Persistent ear discomfort after exposure to loud noise (regular and constant listening to electronics at high volumes)
Muffled hearing
Constant frustration hearing speech and other sounds
Avoids conversation
Social isolation
Depression
Sign of Hearing Loss in Children
Birth to 1 year: Lack of attention to sounds.
7 months to 1 year: Does not respond when you call his/her name.
1 to 2 years: Does not follow simple directions.
Birth to 3 years:
- Shows delays in speech and language development.
- Pulls for scratches at his/her ears.
- Difficulty achieving academically, especially in reading and math.
- Socially isolated and unhappy in school.
- Persistent ear discomfort after exposure to loud noise (regular and constant listening to electronics at high volumes)
Pediatric Audiology

Some examples of who may be referred for this include infants who fail their initial newborn hearing screening, children who fail a hearing test in school or in a physician's office, or any child whose parents or caregivers have concerns regarding their child's ability to hear. In addition, children with chronic middle ear problems may also be referred for these services, if their child has hearing difficulties as a result of their middle ear status
Hearing Aid Repair Clinic
Did you know we offer hearing aid repair? We can help you protect your investment in good hearing by checking, repairing and cleaning your hearing aids for you as needed. If your hearing aids are not working properly, don't be tempted to stop using them. Let us help you!
We can perform general maintenance, replace parts, or provide follow-up diagnostics, (additional appointments may be necessary).
This service is available for hearing aids of all shapes and sizes.
Call us to schedule a hearing aid repair appointment - same day or next business day appointments are available.
(This service is available at our Richmond location only.)
Curbside service is available. Please call 765-935-4477 *Service charges will apply. Additional charges may apply for hearing aids out of warranty.
Hear from Our Patients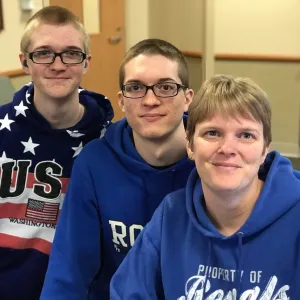 Nikolas Uhler
If you need hearing aids, don't hesitate to get them, because after you try them on, you'll learn that you've been missing a lot!