Price Transparency
Why is health care expensive?
For information about the cost of your specific care, please contact Reid Patient Financial Services at (765) 983-3358.

The hidden side of healthcare
Health plan consolidation is harming Hoosiers and driving up costs.
Using a range of aggressive, profit-driven strategies, insurers are wielding outsized market power that puts profits over patients. By covering less and charging more, health plans drive down healthcare quality while spiking care costs.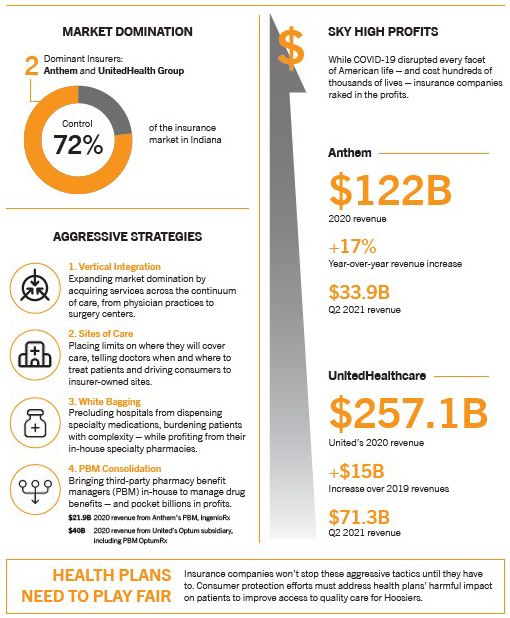 Chargemaster
Billing from a hospital visit:
You can expect to receive at least 2 bills for each hospital visit.
at least one bill will include the physician charges - charges for the actual doctor's services.
at least one bill will include the facility charges - charges for the use of the room, equipment, supplies, etc.
Additionally, there are often other bills associated with services provided by a healthcare professional who may not work directly for the hospital. These may include anestesiologists, laboratory work, reading of x-rays/MRI, etc.
For example, if you came to the emergency room and had an x-ray and laboratory test, you may receive a bill from:
the hospital for technical resources
the emergency room physician for professional services
the radiologist for interpreting any x-rays
the pathologist for analyzing any specimens taken
This is because when a physician specialist performs a service, he or she is generally required to submit their bill separate from the hospital's bill.
This shoppable and all services price list is based on information we have gathered from our claims and insurance payment files. This is not a guarantee of what you will be charged. Your actual charges will differ from the estimated charges for many reasons, including but not limited to, the seriousness of your medical condition, actual time the procedure takes and the services and supplies that you receive. If you have insurance, your benefits will ultimately determine the amount you owe (including deductibles, co-pay, co-insurance, and out-of-pocket maximums). If you don't have insurance or need financial help, you may be eligible for assistance under Reid Health's financial assistance policy. Please call Patient Financial Services at 765-983-3184 to see if you qualify. Financial assistance is evaluated on a case-by-case basis.
The shoppable or all services price list was developed to help you determine the estimated cost for hospital services only. This estimate does NOT include physician costs. Please contact Central Scheduling at 765-983-3358 for more information.
Reid Health shall not be liable or responsible for any difference between charges listed in the price lists and the final bill for services.

If you'd like to compare Reid Health's pricing to other Indiana hospitals, click the Indiana Hospital Association link below.
Reid cares for the community
Did you know in 2018 Reid Health Community Benefit gave over $51 million to the communities we serve through Medicare/Medicaid shortfall, charity care, and community health grants?
The community health grants sponsored programs and services benefiting 132,467 people in the counties of Wayne, Fayette, Franklin, Preble, Union, Randolph, Henry, and Darke. Reid provided $333,325 in grants to fund 41 community programs fro two different grant cycles focusing on mental health and substance abuse; & physical activity, nutrition, and weight.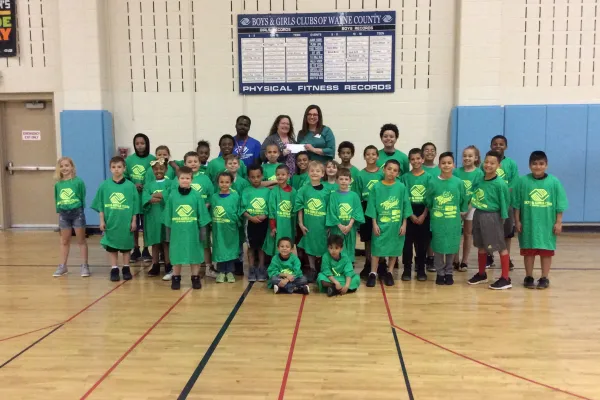 Non-emergency estimated cost
Patients may ask at any time for an estimated cost for non-emergency medical services. Depending on the service, estimates can take up to 5 days.