Reid Health Community Sponsorship Support
Interested in Partnering with Reid?
Important Definitions
Sponsorship: Financial and/or in-kind support in return for the right to use an opportunity such as an event, program, or organization's influence to promote Reid Health's name, image, programs, and services
Events/Outreach: An opportunity to have a presence in a community or private setting, in person or virtual, to support the community and Reid Health's mission. This may also include providing speakers and/or clinical support staff for educational purposes.
Reid Health Community Sponsorship Objectives
Through sponsorships, Reid Health aims to achieve:
Alignment with like-minded organizations to advance our mission.
Strengthen Reid's brand vision: Healthier people, thriving communities, and trusted partner.
Establish and develop genuine, mutually beneficial relationships with key audiences.
Loyalty and advocacy towards Reid through exclusive partnerships whenever applicable.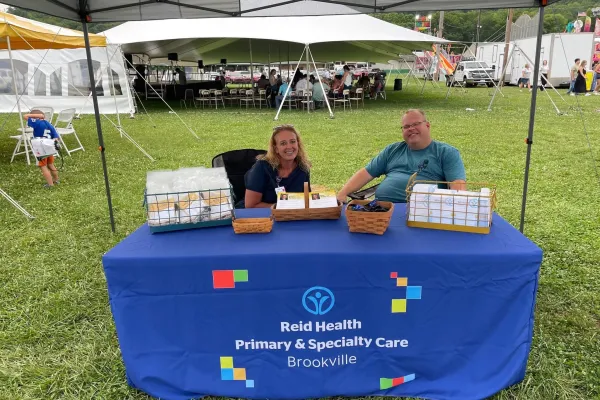 Categories for Consideration
Sponsorships support is considered for efforts focused on:
Mental health and substance misuse
Maternal, fetal, and children's health
Physical activity, nutrition, and weight status
Disease prevention and management
Arts and culture
Environment
Economic Development
Quality of life
Priority is given to requests that best align with Reid's strategic plan and Mission, Vision, and Values, with the following attributes:
Mutually beneficial initiatives which positively affect our community, patients, providers, employees and/or employer partners
Image and brand enhancement
Value of investment based on number of individuals served and/or brand impressions.
Category exclusivity and advocacy for Reid Health.
Reid Health representation or organization's board and/or event committee(s).
Priority will be given to longstanding partnerships.