Clinical Medical Assistant Program
Why to consider the Clinical Medical Assistant program
Medical Assisting is one of the fastest growing careers in modern medicine. These talented, dedicated professionals can be found working in clinics, private practices, hospitals, nursing homes, and other healthcare facilities across the country. With the high demands placed on healthcare facilities and the increased regulations and guidelines of the industry, certified medical assistants are more in demand than ever and the demand is expected to keep growing.

This program is ideal for students interested in pursuing a future in a nursing LPN or RN program.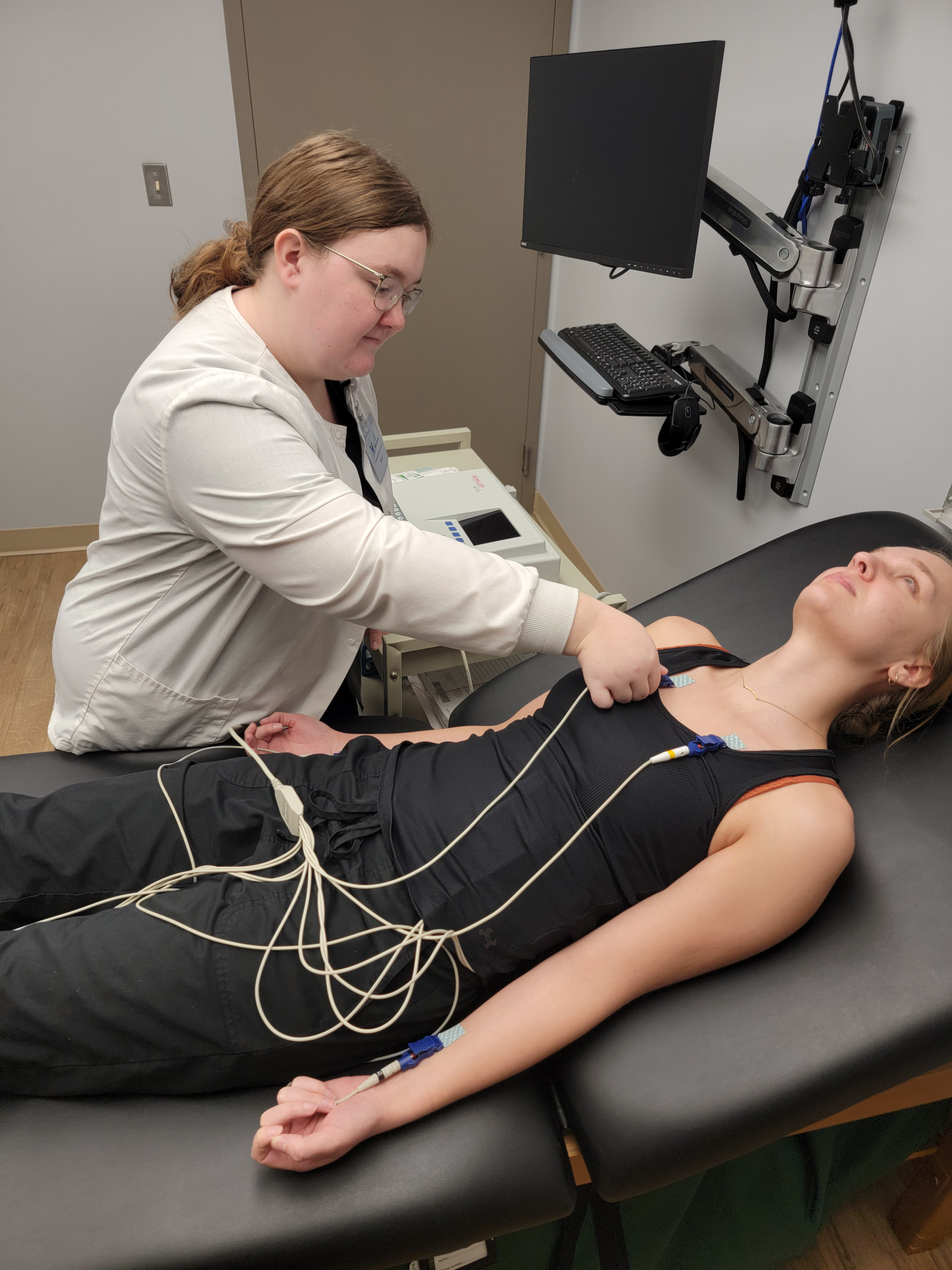 Course details:
Course provides 220 total training hours (140 lecture and labs, 80 hours externship)
Course is 14-weeks long and meets 3 times a week
Tuition is $2,995 and includes textbooks, workbooks, clinical supplies and fee for certification exam
Requirements, Education & Training:
Students should have a high school diploma or GED
Students who complete this comprehensive course would be prepared to sit for the National Health Association (NHA) Certified Clinical Medical Assistant (CCMA) national certification examination.
Students who complete the program will acquire the skills and training for entry-level clinical medical assisting related positions
Interested? Contact Us!
123,000
Projected openings each year, on average, over the next decade (source: US BLS)
16%
Projected job growth from 2021 - 2031, faster than average for all occupations (source: US BLS)
93%
Percent of program graduates now employed at Reid Health
About the Clinical Medical Assisting profession
The Clinical Medical Assisting program is designed to prepare students to function as professionals in multiple healthcare settings. Medical assistants with a clinical background perform various clinical tasks including assisting with the administration of medications and with minor procedures, performing an EKG electrocardiogram, obtaining laboratory specimens for testing, educating patients, and other related tasks. Job opportunities are prevalent with provider offices, clinics, hospitals and outpatient facilities.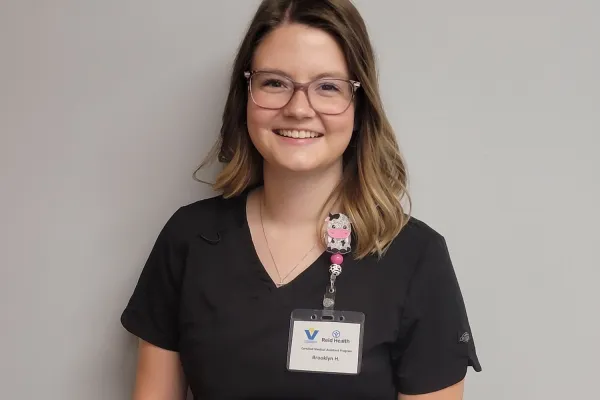 'Being a part of the Medical Assisting Program at Reid Health was something I would choose 100 times over if I could. As I went through high school, I feared college, as I knew classes were bigger and I would not get the same personal experience I would in a smaller classroom. That was an advantage of this program. Our instructor Stephanie Field, was beside each of us as a whole and individually every step of the way. We were fully prepared to step into the medical field, whether we had previous experience or not. While being fast paced, we were still able to learn and all succeed. 10/10 recommend!' - Briana Oglesby, CMA Program Graduate
Details covered in program
Responsibilities of the clinical medical assistant and introduction to healthcare facilities
Medical terminology, anatomy and physiology, circulation of the heart and blood vessels
Care & safety of patients, medical & legal aspects of care, confidentiality and HIPAA
Effective verbal and non-verbal communication, interpersonal skills and human behavior
Aseptic techniques, infection prevention, universal precautions, proper use and disposal of biohazards and sharps
Documenting patient medical histories and vital signs and documentation
Appling sterile dressings, preparing patients for x-rays, performing various injections, administering oral medications, instructing patients on the proper usage of medications
Phlebotomy, venipunctures and capillary sampling, collecting specimens and point of care testing
Performing 12 lead EKGs and EKG strip analysis (P,Q,R,S,T wave form)