Family Medicine Residency Program
Welcome to Reid Health
Family Medicine Residency Program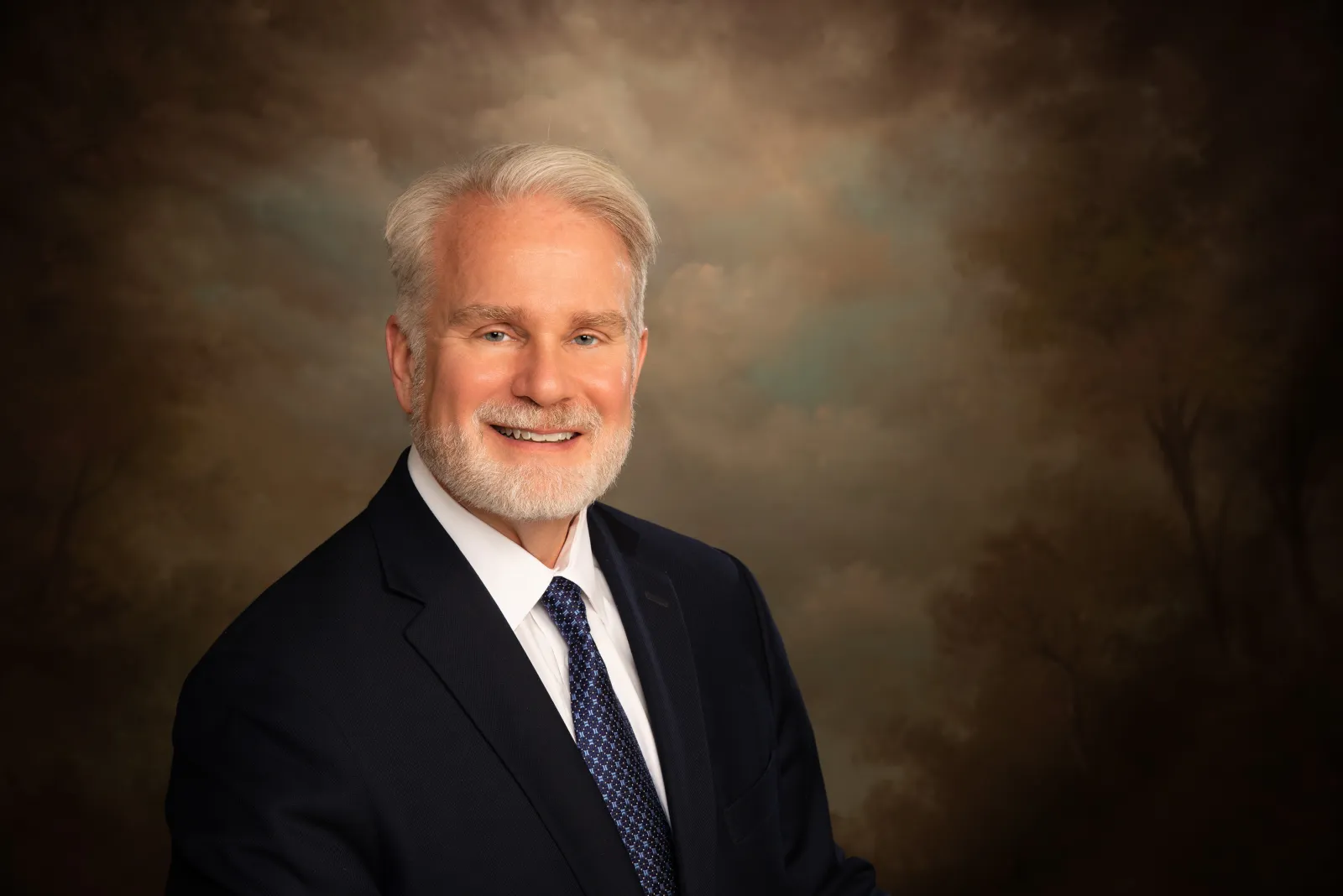 Welcome and thank you for your interest in the Reid Health Family Medicine Residency program. We train family physicians to meet the healthcare needs of their communities and to become leaders of tomorrow. We are a newer program, opening in 2015, that focuses on innovation and continuing improvement. Our program is diverse, and we are committed to cultivating a healthy and welcoming environment for everyone.
As an important part of Reid Health, it is our mission to lead the communities we serve to well-being, one person at a time. We practice in a medically underserved area that nevertheless supports a complete palate of services, including an Emergency Department that provides more than 40,000 visits per year as a Level III trauma center, a complete cardiovascular service line that includes TAVR and open-heart procedures, and a strong neurology service that supports our Primary Stroke Center certification.
This broad spectrum of services and an unopposed residency structure allows our residents to learn from experts across several medical specialties.
The foundation for our training is our Family Medicine Center, which underwent a complete renovation in 2017. In this modern facility, residents build their own practice and care for a variety of health concerns with the support of a diverse and experienced faculty. Our curriculum is flexible to support our residents' career goals and has allowed our graduates to go on to a wide array of destinations, including fellowships, rural full spectrum practice, hospitalist practice, and ambulatory primary care.
We have a warm, supportive environment dedicated to providing excellent care and developing outstanding family physicians. We'd love for you to have the opportunity to learn more about us. We hope our website is informative in your search, but it is necessarily incomplete. If you'd like more information, please don't hesitate to reach out to us.
Get connected
Reid Family Medicine Residency Program Overview
The ACGME Accredited Reid Health Family Medicine Residency offers experience in an established, high-volume regional referral center. Residents receive a hands-on education in all required areas of family medicine, enjoying an unopposed structure that provides varied experiences ranging from emergency care to pediatrics, adult medicine, women's health and more. The Family Medicine residency program offers three years of training in hospital and clinic environments. The Family Medicine residency program is sponsored by the Kansas City University-Graduate Medical education (KCU-GME) Consortium, gme@kansascity.edu.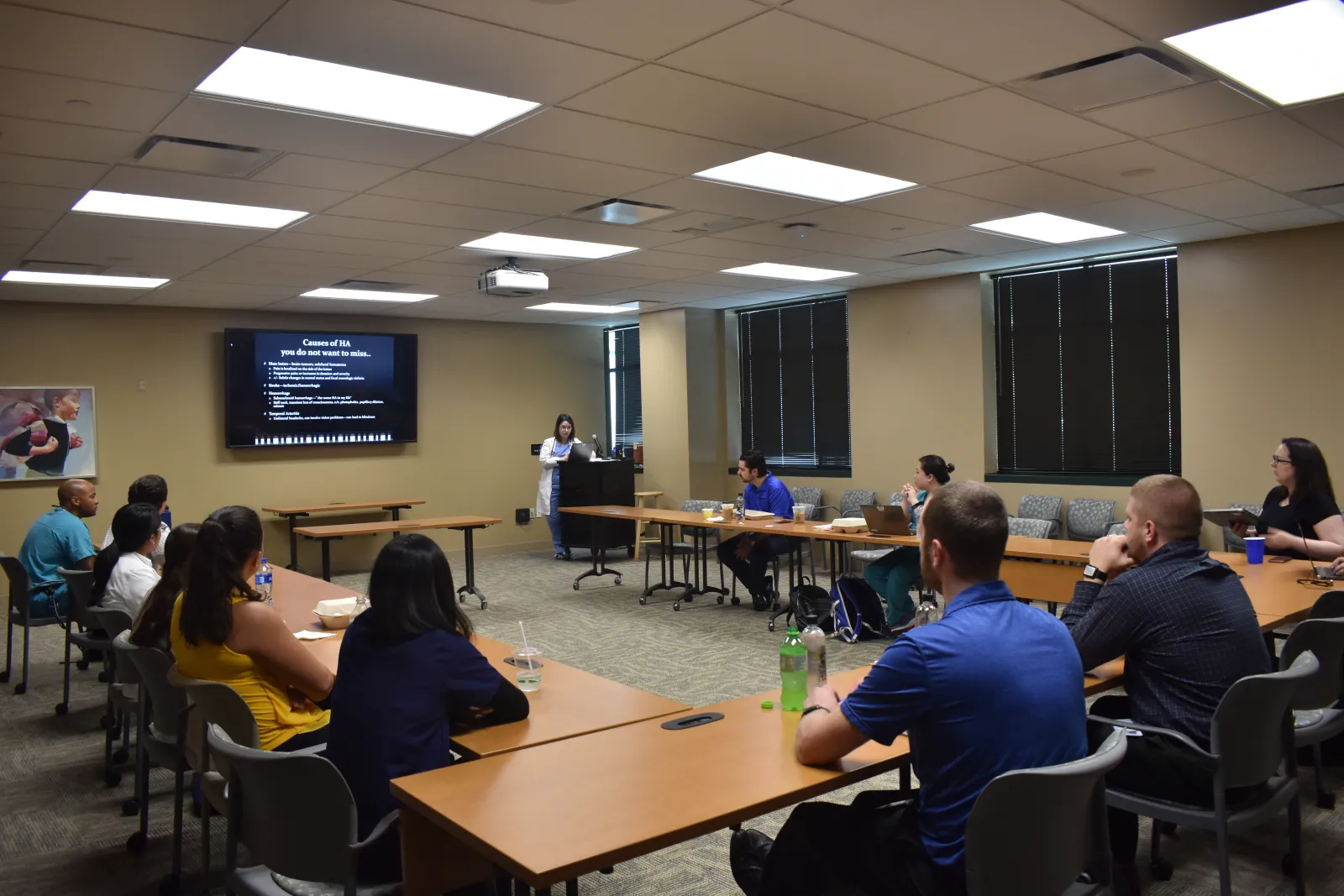 Program Aims:
To educate residents on the importance of wholeness in body, mind and spirit and of promoting it among the patients for whom they are privileged to care.
To educate residents in the philosophy of lifelong learning.
To train residents in the use of technology to support efficient, evidence-based, patient-centered care.
Program Mission:
The mission of the Reid Health Family Medicine Residency is to train exceptional family physicians who provide comprehensive, evidence-based, and compassionate patient- centered care.
Dedication to Diversity
The Family Medicine Residency Program at Reid Health is dedicated to diversity and fostering equity at all levels of the organization. Reid Health is committed to providing an environment that respects, welcomes, and celebrates the unique backgrounds, cultures, and differences of our team members, those in our care, and the communities we serve. This commitment to diversity, equity, and inclusion extends to all members of our communities, including - but not limited to - our differences of race, color, age, sex, gender identity, national origin, citizenship, culture, socio-economic status, religion, sexual orientation, disability, genetic information, or veteran status and serves as the foundation for every organizational decision.

Reid's commitment to diversity, equity, and inclusion is achieved through an organizational imperative to provide leadership, resources, and continuing education that supports Reid's goals of health equity, workforce diversity, and inclusive and safe facilities.
Community-focus with commitment to well-being The Reid Health Difference
Reid Health is a community-focused organization dedicates to the mission to lead our communities to well-being, one person at a time. The service area is nestled within an easy drive to Indianapolis, and Dayton and Cincinnati in Ohio. We have facilities and satellites in nine surrounding counties allowing for hands-on training in both hospital and clinical environments.
Newer facilities with a range of specialties in one expanding health system that consistently gains regional and national recognition.
Opportunity to join and shape a program that is transitioning a high quality health system into a high quality teaching system
A commitment to incorporating top-tier technology in patient care
Involvement in several sponsored research protocols with the development of Reid Research Institute - designed to support physicians' and residents' research interests
Ability to focus on specific areas of interest, such as sports medicine or women's health
Third-year residents who have full Indiana license can moonlight at Reid Urgent Care, on the hospitalist team and other approved moonlighting opportunities.
Proximity to larger metro areas but a smaller-community atmosphere with an affordable cost of living, easy campus access and free parking
Learn About the Community
Hear from a Previous Resident
"The residency program prepared me for the real-world from a medical, clinical, financial, business, and administrative standpoint. During my time at Reid Health, I enjoyed the community hospital setting, ambulatory experience, specialty practice focused rotations, administrative duties, educational didactics, and individually guided educational experience.
Reid Health taught me how to maintain a work-life balance, so I could succeed both in and out of the hospital. By the time I completed residency, I was ready to pass my boards, and embrace the next step in my career, transitioning to a Hospitalist Fellowship.
When I started Fellowship, I realized I was leaps and bounds ahead of the actively practicing Hospitalists. Right from the start, I hit the ground running practicing current guideline directed evidence based medicine, rounding with efficiency, documenting with precision, helping lead administrative initiatives, and improving overall quality metrics."
-Jay Bhavsar, DO - Reid Family Residency Program Alumnus
Contact the Family Medicine Residency Program