Blood Drive - Mobile Unit
Reid Health OCC Parking Lot - Mobile Unit
Date: 01/01/70
9 AM - 1 PM
1100 Reid Parkway
Richmond
IN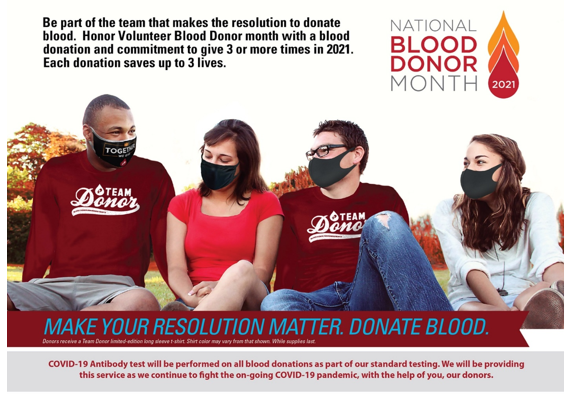 All Donors will receive a special mask!

Instructions for Blood Drive being held tomorrow morning.
1. Donors are encouraged to register on DonorTime.com
2. All donors please use main entrance.
3. Donors will be screened prior to entering the hospital.
4. Lingle Hall will be accessed through elevators by Information Desk.
5. Please observe social distancing.
For any questions please call 1-800-388-GIVE (4483).