Stroke Support Group
Stroke Support Group purpose: To provide stroke survivors and their family the opportunity to discuss the impact of stroke on their lives. Education on disease management and healthy living post stroke provided.
RSVP - Erika.Millsaps@ReidHealth.org
This support group follows the American Stroke Association SIMPLE goals for Stroke Support Groups across the nation.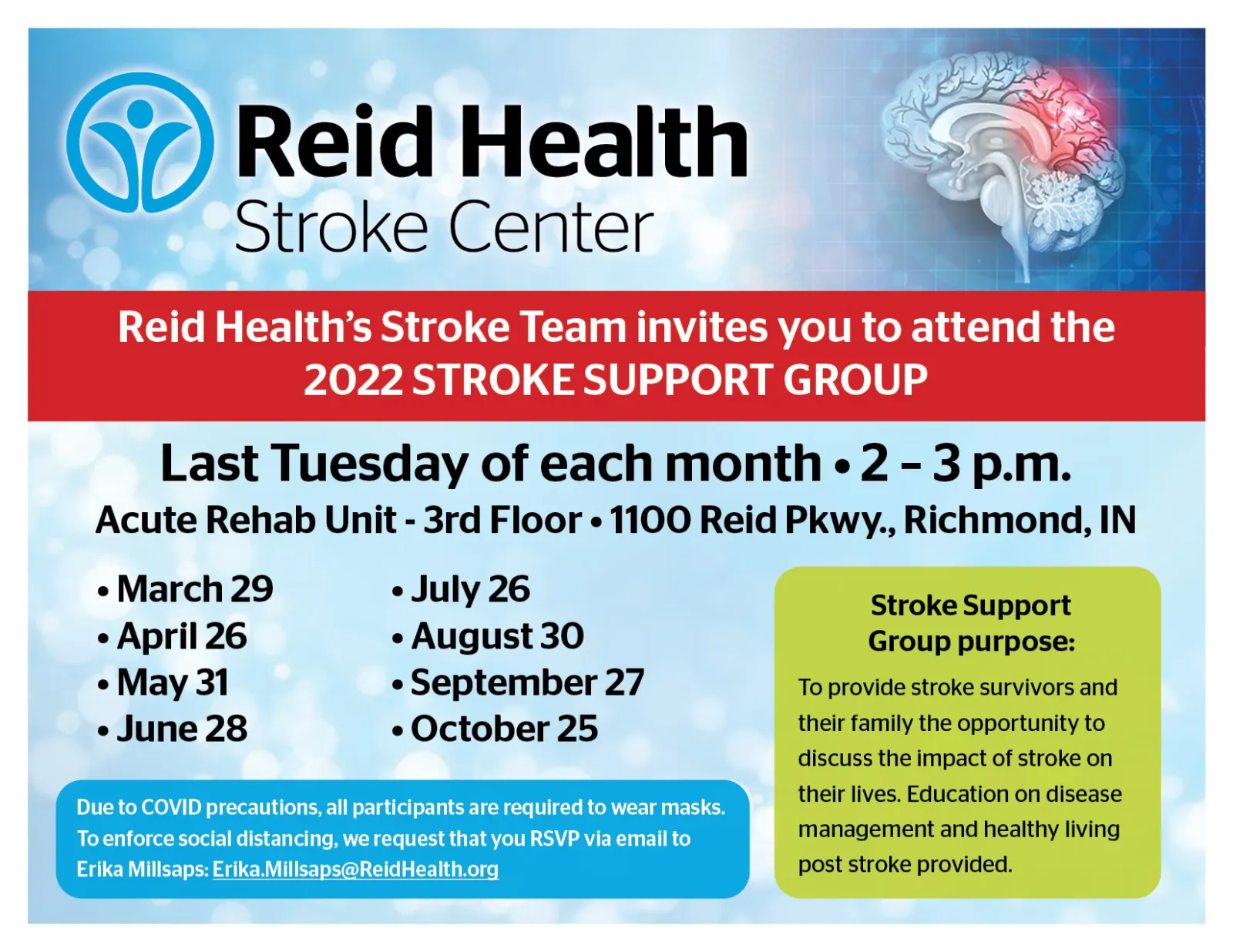 · Supportive
· Inspirational
· Motivational
· Practical
· Life-affirming
· Educational