Wash your hands!
What you need to know about COVID -19 -- coronavirus
Reid Health COVID-19 Dashboard
Lab-confirmed positive*: 39
Patients in containment areas: 59
Total tests submitted*: 259
As of 5 p.m. 4/8/2020. Due to the lag time in state reported data, Reid Health is sharing with the community its own data. This data will no longer include the number of negative tests results as studies are showing a relatively high "false negative" outcome of testing.
* ISDH and independent lab tests; includes inpatient, outpatient, and ED testing to date
As of 4/8/2020, Indiana has 5,943 cases. There have been 203 deaths in the state, according to Indiana State Department of Health.

What to do if you have respiratory symptoms or fear exposure to COVID-19:
Call the Reid Health Respiratory Clinic hotline at 765-965-4200 ( 7 a.m. to 6 p.m.) for consultation for possible appointment, OR
Log into the Reid HealthNOW virtual app for COVID-19 screening/consultation.
Appointments can be made using either of these options to be assessed at the Respiratory Clinic, 1501 Chester Boulevard. Remember: patients MUST have an appointment and this is NOT a COVID-19 test site.
No-visitor Policy
A "no visitor" policy is implemented with exceptions only for caregivers when a patient is not able to function alone. In the case of children, one healthy parent can be present. The parent accompanying the child will be screened and provided with a mask to wear for the duration of the visit.

Staff at the entrances of the main campus and physician offices will screen anyone before they can enter. Their temperature may also be taken. All patients, including children, are masked upon entry.

When appropriate, people will be asked to return their cars for phone triage if COVID-19 risk is determined.
Anyone with potential COVID-19 exposure or symptoms should visit the Reid HealthNOW virtual app (24 hours) for a screening or call the Respiratory Clinic hotline, (765) 965-4200 (7 a.m. to 6 p.m.)
Wearing hand-made masks
The Centers for Disease Control and Prevention (CDC) now recommends wearing cloth face coverings in public settings. CDC also advises the use of simple cloth face coverings to slow the spread of the virus and help people who may have the virus and do not know it from transmitting it to others. Learn more: https://www.cdc.gov/…/prevent…/diy-cloth-face-coverings.html
Reid Health is accepting handmade cloth face coverings (masks), to distribute to our community in need. The need is great and we will accept and distribute all the masks you can produce. Distributing these masks in non-clinical settings, allows us to conserve and utilize our Personal Protective Equipment (PPE) supply at the front lines of patient care.
Help prevent the spread of infection
Wash your hands often.
Avoid touching your face with your hands.
Cover your cough if you have symptoms.
Stay home if you are sick.
Clean and disinfect objects and surfaces regularly.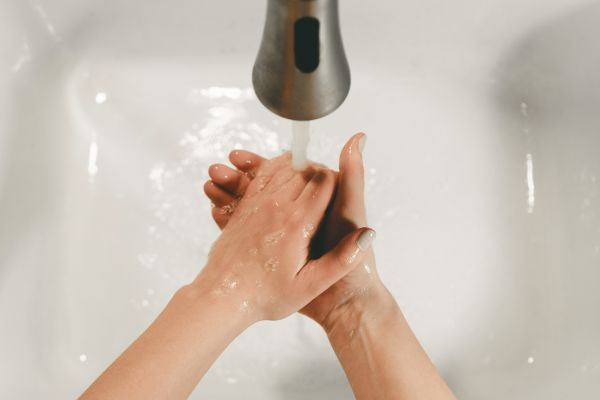 Frequently Asked Questions
I want to know if I have COVID-19, will you test me for it?
We are unable to routinely test for this virus at this time. This is an issue in many areas because of problems with a supply of testing materials. Meanwhile, the Indiana State Health Department will only perform limited testing in specific situations. If you believe you could have been exposed, you should self-quarantine and-or contact your local or state health department, along with your routine care provider with questions about any symptoms you develop.
Could I test negative and still have the virus?
The CDC says a negative result means that COVID-19 was not found in your sample, but also that it is possible to get a false negative in some people with the virus. This is why other factors, including symptoms and other tests such as X-rays are taken into consideration. A negative test result does not rule out getting sick later.
I have a large family and we are expecting a new baby. Why can't we all be there?
We have to protect our patients, moms and babies, and limiting visitors to one healthy person greatly reduces risk. We appreciate your understanding and encourage use of digital options while this risk continues.
What if my family member is dying?
We will make exceptions as we can, but will need to screen anyone who comes in and take appropriate steps when a COVID-19 risk is possible.
Has Reid had any suspected COVID-19 cases?
How are you keeping visitors safe?
First of all, we are asking almost all visitors to stay away. We realize that some exceptions may be made in certain situations, and will deal with those on a case-by-case basis with the safety of all our patients and staff in mind.
I have a test or appointment and do not have anyone to watch my children. Can I bring them?
Right now, we ask that no minors come to the offices unless the appointment is for the minor. This is to protect them as well as our other patients, families and staff.
Is your staff truly prepared to deal with these patients?
All caregivers are well trained in infection precautions and control. We utilize protective gear that includes a special mask, eye coverings, gloves and boot covers. All hospitals have vigorous measures in place to deal with the potential of spreading infections, as we treat many infections all the time. However, with COVID-19, there are no vaccines or antivirals available yet so our options for treatment are limited.
When will you lift these restrictions?
This will happen when the risk of this new virus fades and state and federal officials say it is safe to do so. We have a COVID-19 command center team that is gathering daily for the latest updates and to make decisions about any new steps or changes we need to make. This pandemic situation changes constantly, so our team remains flexible and focused to ensure the safety of our patients and staff.
What if I just want to come to the gift shop, café or medical equipment store?
Unfortunately we are not allowing this type of visit to our campus right now.