'Hospice isn't about dying. It's about living.'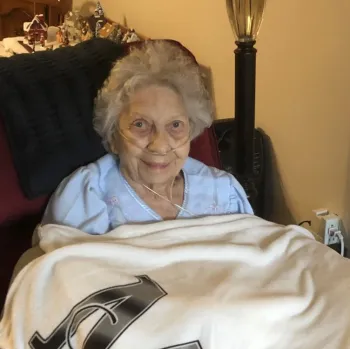 Mable Bailey (above) joined the Reid Hospice program eight months after her terminal diagnosis following a heart attack. Her decision was made after health problems for her husband, Charlie (top left), continued to pile up.
It was Christmas, and it was clear to Darla Bailey her mother's time was running out.
Mable Bailey had been living with diastolic congestive heart failure for nearly two years, but she loved the holiday.
"I think we all knew her goal was to hang on long enough to celebrate with us," Darla said. "She loved to decorate for Christmas. She couldn't do it anymore, but she could certainly tell you what to do."
Christmas Day 2020 arrived on a Friday. By Monday, Mable was gone.
Helping Darla through her mother's final days was a nurse from Reid Hospice.
"It was so meaningful to have her there. I can't tell you what that has meant to me," Darla said. "She was a constant support. We weren't just a client she was taking care of."
Mable joined the Reid Hospice program in October 2019, about eight months after her terminal diagnosis following a heart attack. The possibility of hospice care was discussed then, but it wasn't until health problems for Mable's husband, Charlie, continued to pile up that the decision to enter the program was made.
"We had a meeting about how to care for both of them, and what made sense at the time was hospice for my mom," Darla said. "We knew what the eventual outcome would be with her health, but we didn't know when."
Darla was as involved as she could be from her home in Louisville, making trips home when possible to see and care for her parents. Hospice staff was there for her whenever she needed help.
"I never felt there was a time when something I asked was a stupid question. It didn't even have to be medical. There were times I was overwhelmed with what needed to be done next," Darla said.
"Hospice equipped me to be able to make it through my parents' illnesses. It was amazing to have that level of care available. You don't have to sit here every week and figure out medications anymore. That's part of what they do."
At first, Mable was none too happy about having a stranger in her house, but over time, both she and Charlie warmed up to the nurse's regular visits.
"We had to explain to her we were helping her live through this, that she had congestive heart failure and it wasn't going to get better," Darla said.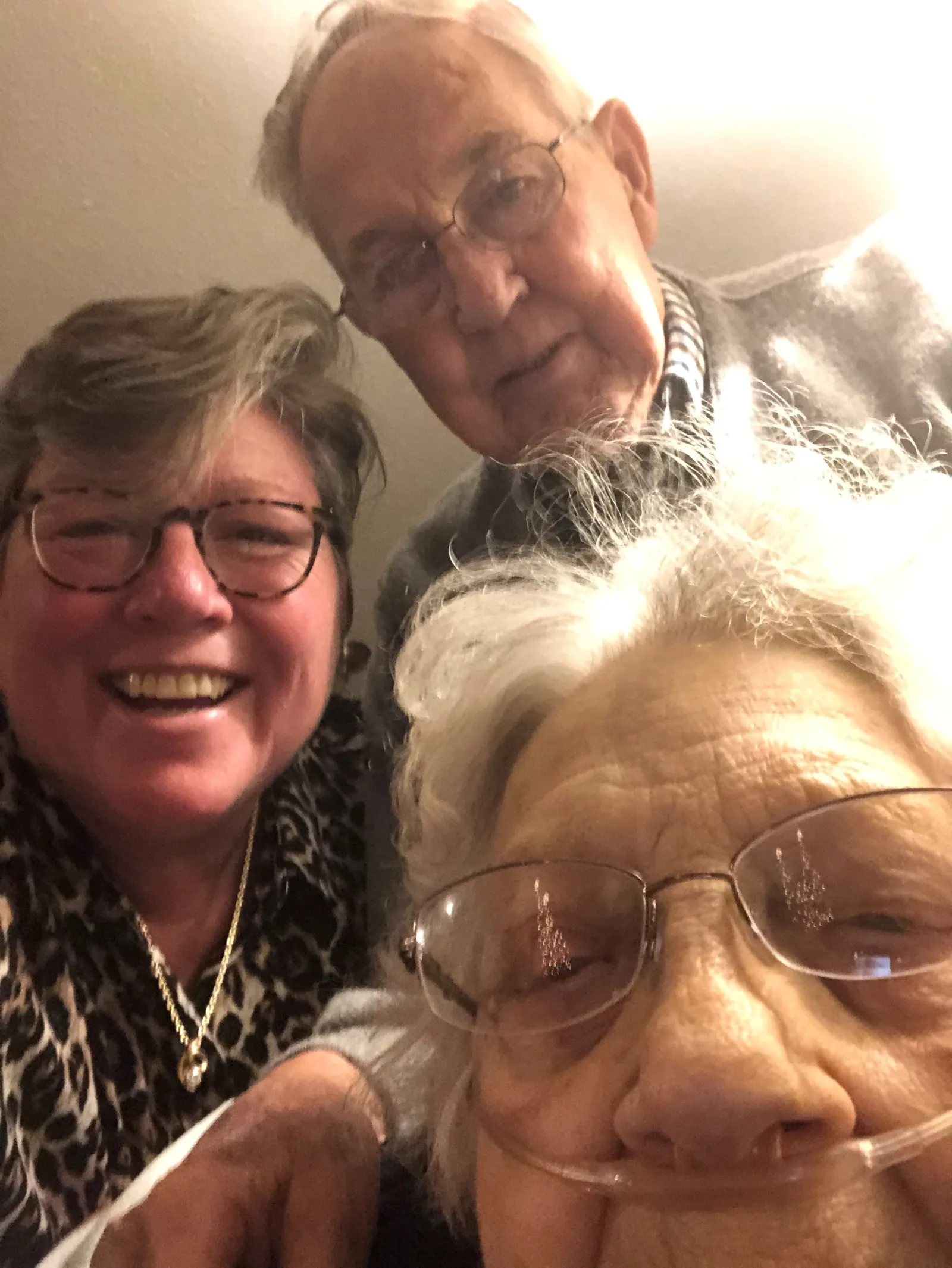 "The nurse was fantastic. She would talk about flowers and gardening with my mom, and that would make her happy. The visits became welcome to my parents. They didn't have to go to the doctor's office anymore.
"It was wonderful having hospice bring Mom's prescriptions for her. I couldn't have Dad running to pick them up every time there was a refill or new one."
Darla is grateful for everything Reid Hospice was able to do for her mother and for being there for Darla as well.
"Why I love Reid's hospice program is the consistency and continuity of their care and their nursing staff," she said. "If your goal is to remain in your home, hospice care is the best asset you can have. That was Mom and Dad's goal."
When Darla talks about hospice care with others, she has an important message she wants to share.
"Hospice isn't about dying. It's about living," she said. "Hospice can help them live to the fullest in the time they have left."
Anyone who has questions about hospice care in general or how Reid Hospice staff can help them or a loved one can call (765) 983-3344 or visit the Reid Health website.