Grandson leaps to action when 'Papaw' suffers stroke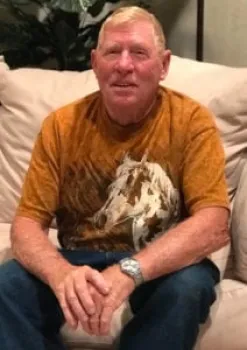 Donald Dunaway
Donald Dunaway of New Paris Ohio was trying to order food at a Fountain City diner on a Saturday morning in March when the words just wouldn't come out. He was with his grandkids and 11-year-old Adam Toschlog immediately sought help from restaurant employees.
Family members including his wife Sandy were contacted and arrived quickly. Dunaway was soon at Reid Health in the care of a stroke team – a team that set a time record in following protocols for treatment that avoided Dunaway suffering any major long-term effects from the stroke.
"My grandson told the waitress 'there is something wrong with my papaw'. He told them to call his dad" Dunaway says he learned later. His wife Sandy Dunaway wasn't with them but she was able to get there quickly. She says that besides not being able to get words out her husband's gait was unsteady and he was crying for no obvious reason. And he just wanted to go home and take a nap.
Donald says some of the morning is a blur. "I remember getting to the hospital. All I remember was going up to the emergency window" he says. Grandson Adam described by the family as "Papaw's boy" remained calm and was able to tell the care team details of what happened and when it started – one of the keys in determining stroke treatment is knowing when the symptoms began. "Adam was very calm" Sandy Dunaway says. "He was talking to the nurses calmly."
Reid Health's certification earlier this year as a Primary Stroke Center from the Healthcare Facilities Accreditation Program (HFAP) means staff is prepared to move quickly following specific care guidelines that are designed to improve stroke care and outcomes.
Sandy says she was amazed with how well the stroke care team worked together. "There were probably 12 people around him. And no one was getting in the others' way. It was like a well-oiled machine – everybody took a position. I know they are trained for that — but it was impressive. We couldn't have asked for better care."
Jacob Cox RN Emergency Services helped with the care and recalls how well family members handled the stressful situation. "The family did great by staying calm and allowing us to care for their loved one but also being available to give us pertinent information so that we could make right decisions about his care."