12-year ReidRide participant believed in Shoes for Kids
Oct. 17, 2023 -- Completing 30 miles by bike - and conquering Industries Hill - takes perseverance. Steve Yost was ready to take on the longest route ReidRide has to offer because he knew the result would be a child in need receiving a new pair of shoes and met his self-assessment for physical fitness.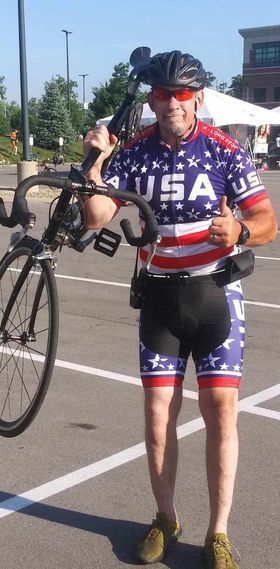 Yost was in every single ReidRide from its beginning in 2009 until 2020. Just over one month before his 13th ride, he passed away on June 1, 2021.
His wife, Barbara Yost, shared just how much participating in ReidRide meant to Steve.
"He didn't miss a year," she said. "He was getting his bike ready when he passed away, and he was talking about the ReidRide."
ReidRide is a fundraiser for Reid Health's Shoe's for Kids program. The cause was the force behind Steve's participation because he knew the benefits kids in the community could have from a new pair of shoes.
"He came from a low-income family and had times he had to wear shoes that were too little. He liked the idea of what the ride stood for," Barbara said.
Every year Steve chose to ride the longest route, in recent years, a 30-mile scenic journey along the Cardinal Greenway and Richmond's rural roads. Starting and finishing at the Reid Health main campus the route ends with riders making their way up the grueling hill of Industries Road.
This challenge also served a purpose for Steve.
"He did it as a physical fitness challenge for himself to make sure he was healthy and where he needed to be," Barbara Yost said.
Riders and volunteer staff for the ride may remember Steve as SaxmanStevieD. He was a member of the Whitewater Valley Amateur Radio Club and would mount a radio to his helmet so he could give updates along the route. He was in communication with event coordinators over HAMM radio and would provide notifications for riders who needed assistance.
"He was eyes and ears along the route," Barbara said. "If someone needed help, he would pass it on."
He enjoyed the community spirit and the physical challenge of the ride. He liked the T-shirts participants received and would keep track of the colors that had been used and what had the potential for the future. He liked visiting the booths after crossing the finish line and talking with others at the event.
"He talked to anyone and everyone," Barbara said.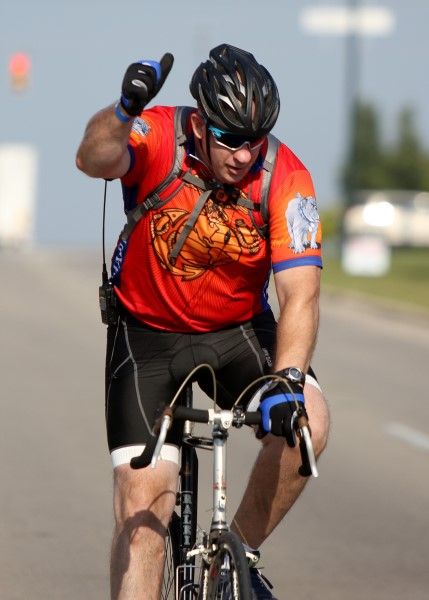 He also looked forward to the next ReidRide every year.
Yost enjoyed riding his bike. He chose to ride to work even when he had a car, his wife said.
"He was trying to talk me into getting a bike and riding with him, but I hadn't ridden a bike in 30 years," Barbara laughed.
Steve and Barbara had been married a brief time but knew each other for over 30 years. They first met at Richmond High School and went to prom together as friends before reconnecting in 2018.
Steve was a volunteer and assistant coach for the Special Olympics 3-on-3 basketball team and other areas. Barbara said he initially got involved as a volunteer because of her children, who have Chung-Jansen syndrome.
"He stepped up. He became very, very active in their lives and was there for them and showed them what a father was," Barbara said.
Steve was in bowling leagues. He was an active member of Grace Community Church and played saxophone there. If he could connect with or help others, he would.
"He loved his family and his community. Family and his friends, even just unifying Richmond, was what he was about," Barbara said. "He loved to help others. Pretty much if you needed anything, he would help." - Barbara Yost