Reid Medical Associates
1350 Chester Blvd Suite A
Richmond,
IN
47374
Hours
Monday: 8am - 5pm
Tuesday: 8am - 5pm
Wednesday: 8am - 5pm
Thursday: 8am - 5pm
Friday: 8am - 4:30pm
Welcome Brandon Guth, PA
Master of Physician Assistant Studies, Indiana University (Indianapolis, IN)
Bachelor of Science in Health Science, Indiana - Purdue University
Certified in Advance Cardiac Life Support by the America Heart Association
Brandon says " My favorite part of working in family medicine is the relationships I'm able to build with my patients. I greatly enjoy getting to know them personally and working together to better their health."
Brandon is currently accepting new patients at Reid Medical Associates.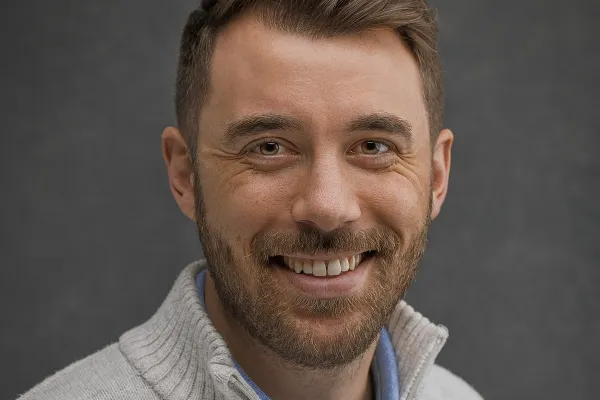 OMM Clinic
What is OMT?
OMT is a set of hands-on techniques used by osteopathic physicians (DOs) to diagnose, treat, and prevent illness or injury. Using OMT, a DO moves a patient's muscles and joints using techniques that include stretching, gentle pressure and resistance. When appropriate, OMT can complement, and even replace, drugs or surgery. In this way, DOs bring an important dimension to standard medical care.

Benefits of OMT
OMT can help people of all ages and backgrounds. The treatment can be used to ease pain, promote healing and increase overall mobility. Although often used to treat muscle pain, the treatment can also help patients with a number of other health problems such as:
Asthma
Sinus disorders
Carpal tunnel syndrome
Migraines
Menstrual pain
Through OMT, physicians manually apply a specific amount of pressure to different regions in the body. These techniques can help:
Treat structural and tissue abnormalities
Relieve joint restriction and misalignment
Restore muscle and tissue balance
Promote the overall movement of blood flow throughout the body
Vaccines for Children Program
Drs. Chase and Megan Carpenter see patients of all ages for a variety of aliments. Reid Medical Associates also participates in VFC (Vaccines for Children). VFC is a federally funded program that provides vaccines at no cost to children who might not otherwise be vaccinated because of an inability to pay.
A child is eligible for the VFC program if he or she is younger than 19 years old and is one of the following:
Medicaid-eligible
Uninsured
Underinsured
American Indian or Alaska native
Children whose health insurance covers the cost of vaccinations are not eligible for the VFC program, even when a claim for the cost of the vaccine and its administration would be denied for payment by the insurance carrier because the plan's deductible had not been met.