Breastfeeding information: Give baby a head start
If you choose to breastfeed you won't be alone. According to the U.S. Centers for Disease Control and Prevention breastfeeding rates are rising. The 2018 Breastfeeding Report Card states 83.2 percent of mothers start out breastfeeding their baby. Successful initiation and continuing to breastfeed throughout the first year has many benefits for mom and baby but requires a community of support from health care providers to employers.

Benefits of breastfeeding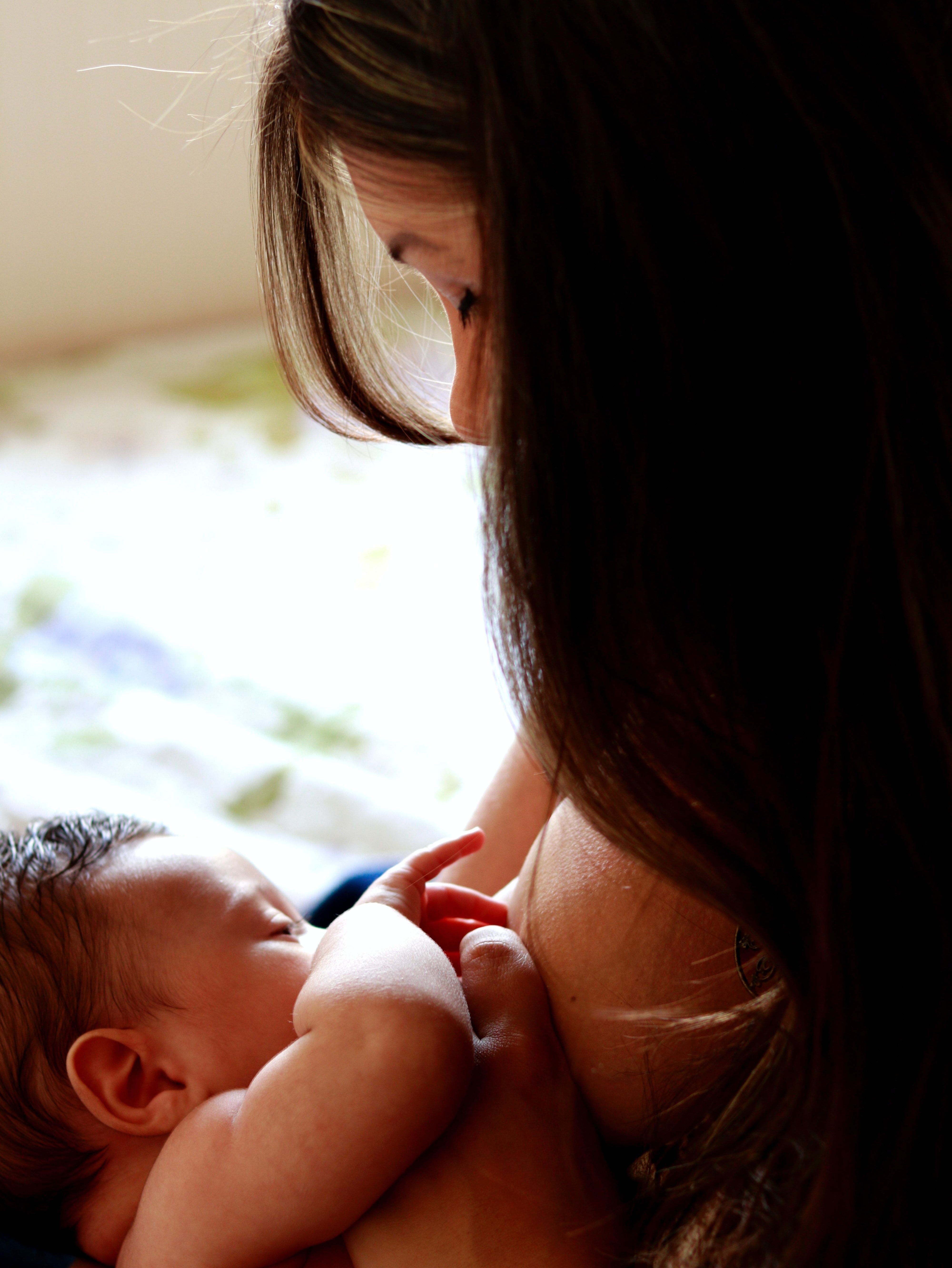 The National Institutes of Health (NIH) noted that there are many health benefits of successful breastfeeding including a decrease in the likelihood of Sudden Infant Death Syndrome (SIDS), protection against childhood diseases and balanced nutrition. Other health benefits include a decreased likelihood of type 2 diabetes, eczema, asthma, childhood obesity, and ear infections.
Additionally exclusively breastfeeding may save you approximately $1200 over baby's first year by not buying formula the Surgeon General noted. There are other economic benefits such as decreased health care costs and fewer insurance claims.
Breast milk is readily available and it doesn't require transportation across the country, cans that are later tossed in the trash, or the use of plastic bottles. It's beneficial to the environment and your baby.
Supporting breastfeeding
After birth it's important to initiate the breastfeeding relationship and for the mother to receive support from the hospital staff and lactation consultants if needed. The Baby Friendly Hospital Initiative designation has developed 10 important guidelines to help facilitate the nursing relationship. The Family Birthing Center at Reid Health earned this designation one of only 364 in the country.
This program includes a trained staff to assist mothers with breastfeeding. There's a learning curve for both mother and baby to nursing and the staff at the Family Birthing Center is prepared to provide invaluable advice techniques and support both before birth in the form of prenatal classes while on the delivery unit and after with Certified Lactation Consultants.
Overcoming barriers
For some women breastfeeding is a struggle. A traumatic delivery, insufficient glandular tissue, health problems with the baby, and a lack of information may make breastfeeding difficult or impossible. For these women and their babies there are options to ensure babies thrive. A lactation consultant can provide important breastfeeding information and education about proper latch and help overcome technique problems.
However for women who are unable to breastfeed donor milk from a reputable milk bank may be an option. According to Medline Plus infant formula is regulated by the FDA to provide full nutrition for babies and is carefully monitored for safety. It can be a life-saving way to feed a baby who's unable to be fed another way and for mothers who are unable to breastfeed.
Breastfeeding safely
Just as in pregnancy, there are restrictions to what you should and shouldn't ingest while nursing your baby. It's important to eat a healthy balanced diet and to drink plenty of water. The NIH has guidelines on the additional calories you may need while producing breast milk for your baby.
A nursing mother should limit caffeine to prevent adverse effects on the baby. Also high-mercury fish and alcohol should be restricted. Some medications may also present a problem so any medications should be discussed with the mother's doctor and the baby's pediatrician. Mothers may notice that some foods may cause additional fussiness in their baby or lead to an allergic reaction. Paying attention to patterns in the behavior of your infant and working with the baby's pediatrician can help the baby be happy and healthy through the nursing relationship.
There are many benefits of breastfeeding for mothers, babies, and society as a whole. When mothers and babies are provided with the support needed to thrive we improve the health of generations to come.