TAVR and Aortic Stenosis
TAVR is an abbreviation for transcatheter aortic valve replacement, a minimally invasive alternative to open-heart surgery for those suffering from aortic stenosis. Aortic stenosis is a narrowing of the aortic valve that has many causes, some of which include a build-up of calcium of the leaflets during the normal aging process, personal history of rheumatic fever, or congenital heart conditions (bicuspid aortic valve). This narrowing of the aortic valve restricts movement over time, which increases the amount of work the heart needs to do to supply the rest of the body with blood and oxygen.

Patients with aortic stenosis may feel (source: AHA):
Chest pain
Shortness of breath or trouble breathing, many times worse with physical activity
Feeling dizzy, light-headed, or fainting or passing out
Swollen ankles or feet
Fatigue
Decline in activity level due to reduced ability to walk, stand, or sleep
Often, these symptoms are ignored and are commonly misunderstood as normal signs of aging. It is important to let your primary care provider know if you are experiencing these symptoms so they can evaluate you further.
Severe aortic stenosis affects approximately 3 in 100 people over the age of 75 years of age. Without aortic value replacement, life expectancy is typically 50% at 2 years with escalation of heart failure and reduced quality of life.
3
TAVR Procedure: What to Expect
Prior to your procedure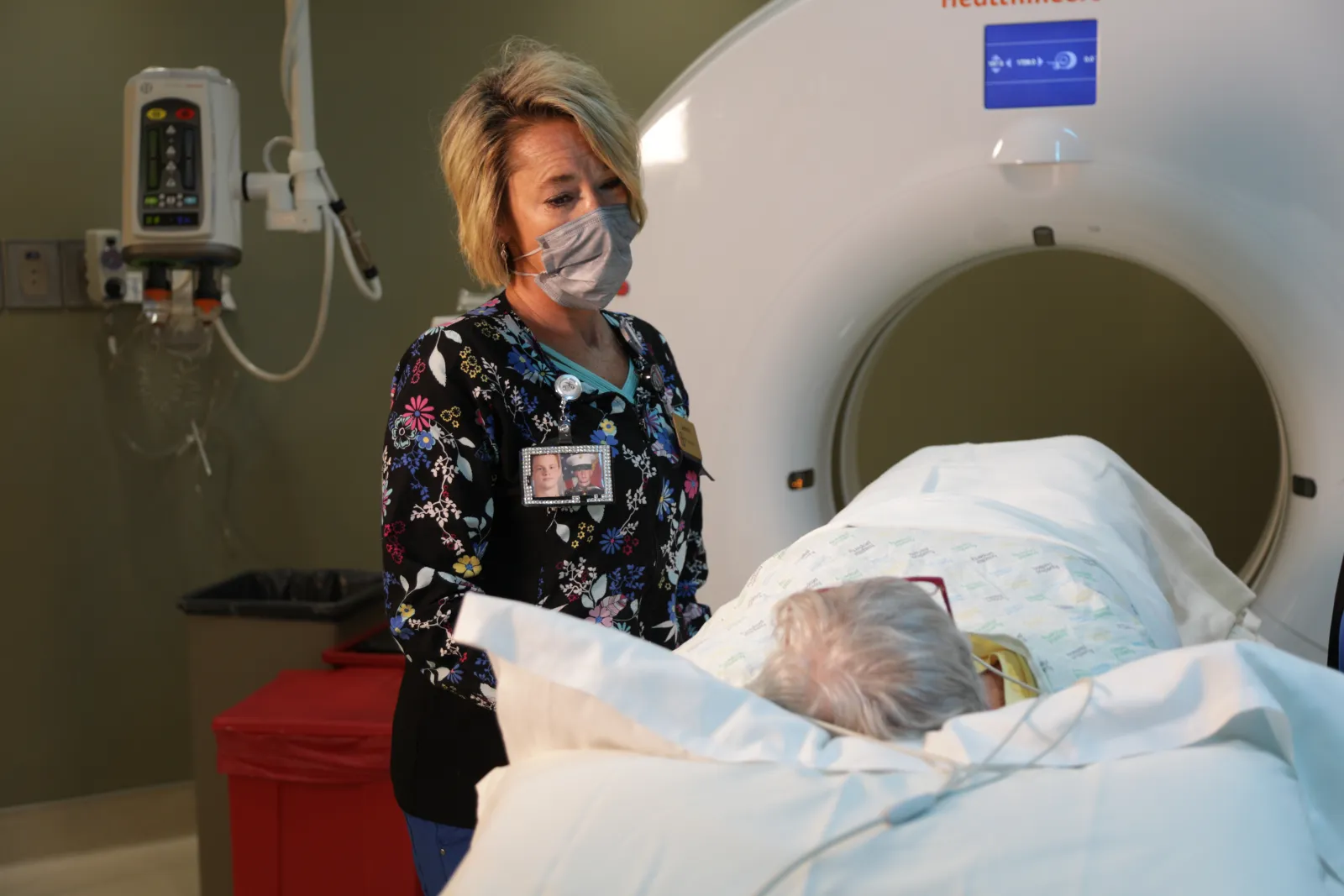 To gather the diagnostic information needed to develop your specific care plan, you will have an echocardiogram to evaluate the function of your heart, a CT scan to show a detailed picture of the walls and structure of your heart, and possibly a cardiac catheterization with angiogram (minimally invasive test) to see if there are blockages in your coronary arteries. Learn more about diagnostic testing.
After these tests, your collaborative heart care team will review the findings to customize a plan that is the best fit for you.
Because every patient is unique, it is not possible to know how long a valve replacement will last for a patient with aortic stenosis. Although valve replacements are durable, eventually one may need to be replaced. Talk to your primary care provider and specialist about concerns you have about your care options.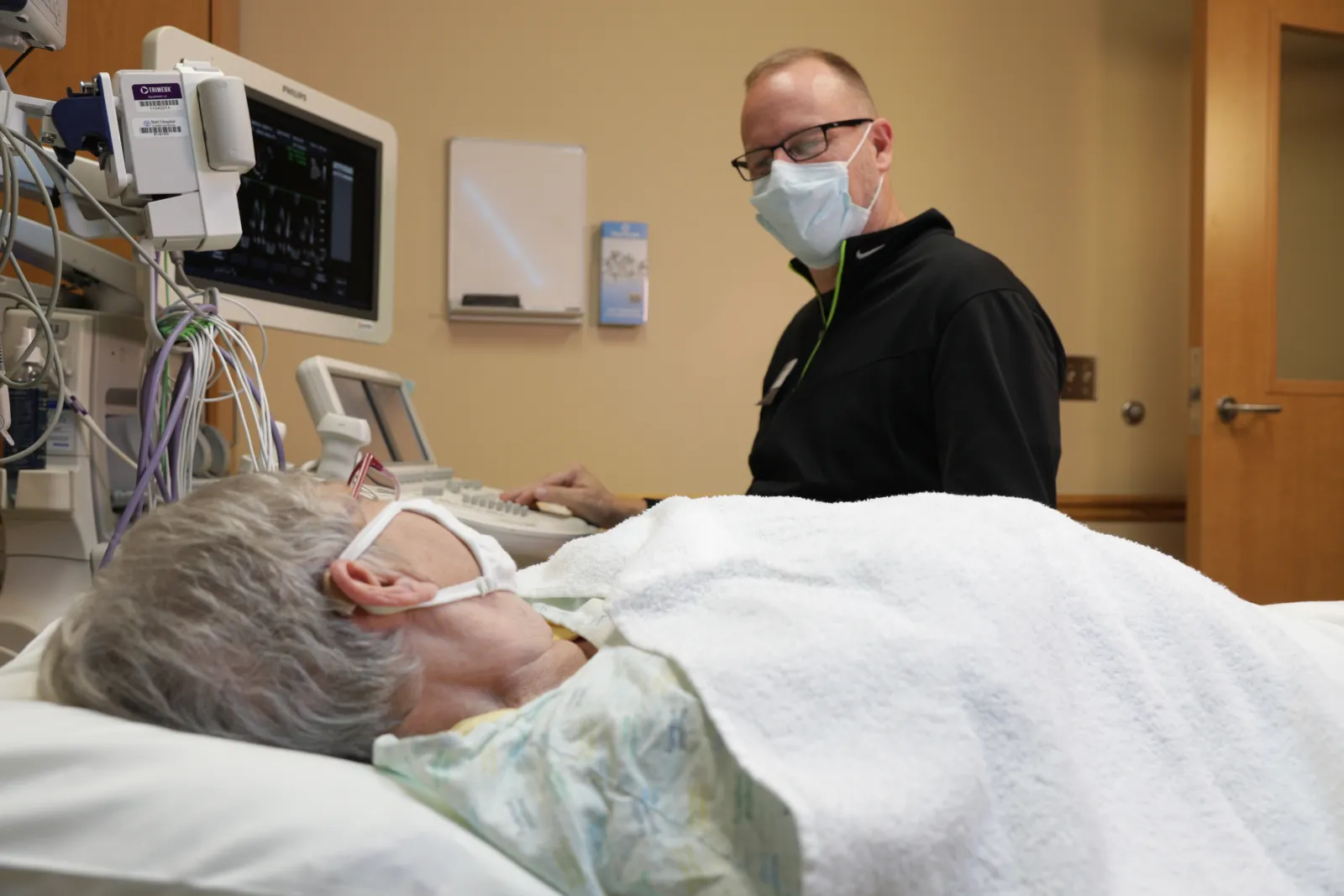 Reid Health Heart & Vascular Center is dedicated to ensuring you and your loved ones are included in all resources to help you make decisions about your care options. Patients and their support systems may attend an educational consult meeting before the procedure to discuss the best care plan for you.

TAVR may not be the best option for all patients with aortic stenosis, depending on many factors. Your Heart Team will help guide you in shared decision making to be sure that you have all of the information in order to choose the option that is right for you.
During the procedure
TAVR is a catheter-based procedure that usually lasts less than 2 hours. Patients are placed under general anesthesia and a valve is attached to a flexible, metallic, mesh frame that is guided through the groin into the femoral artery. A long, thin tube takes the valve to the heart and sets it in place. This process is called the Transfemoral Approach and is the most commonly performed TAVR procedure.
Recovery and Benefits of TAVR
Immediately after TAVR Procedure
After a TAVR procedure, patients will typically stay in the hospital 1-3 days. There will be 6-8 hours of bedrest after the equipment from the procedure is removed. The incision by your groin will be slightly tender. For the 48 hours after the procedure, you should lightly apply pressure with the tips of your fingers when you cough, sneeze, sit down, or stand up. Within hours of your procedure you will be guided to sit upright in a chair to work your way towards walking to aide in quickly regaining strength.
Follow-up Appointments after TAVR Procedure
Within 1 week, there will be a post-procedure office visit with your cardiologist or nurse practitioner. You will also have an echocardiogram 30 days of your procedure to monitor progress. The process will be repeated one year following your procedure.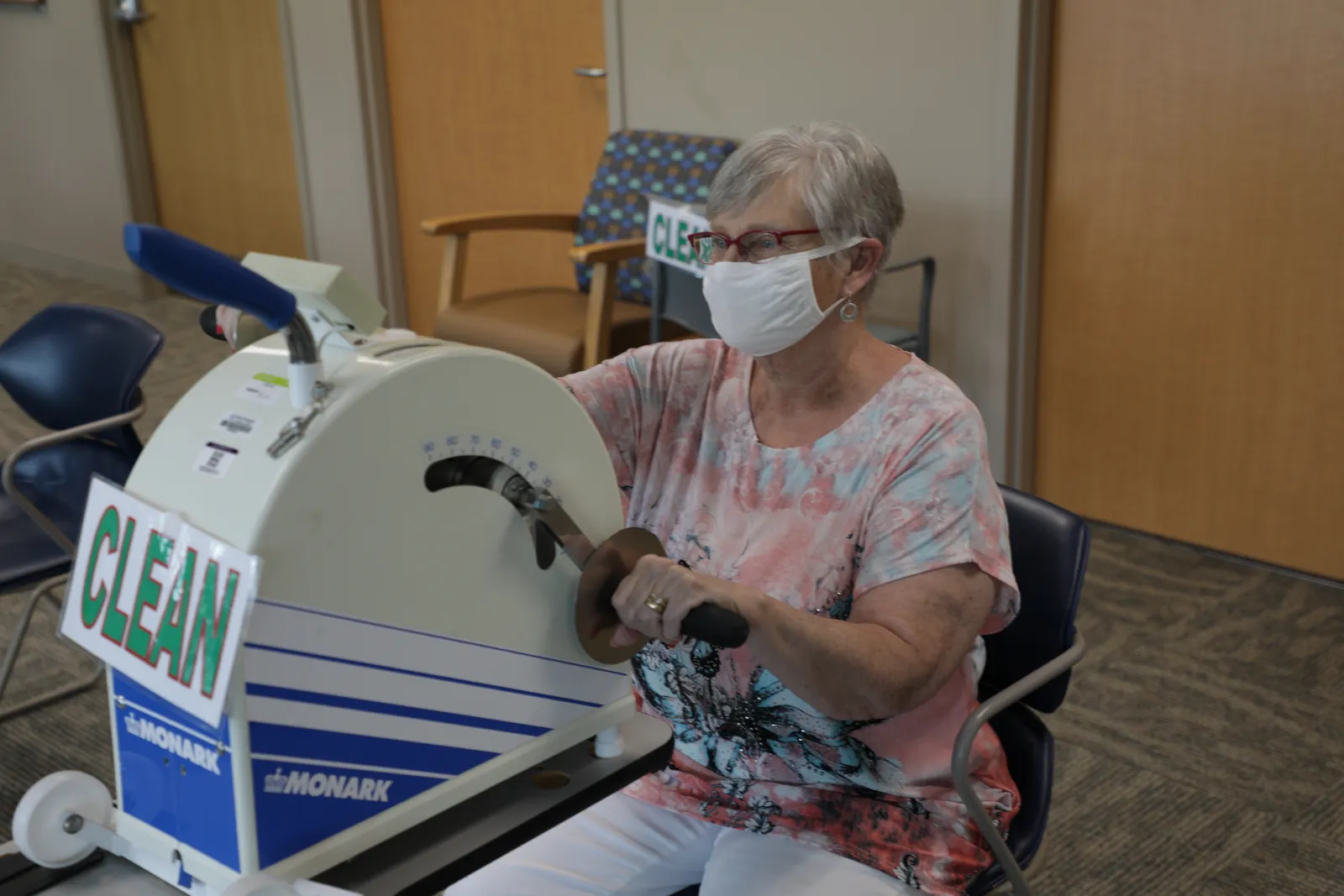 Cardiopulmonary Rehabilitation will be required for 12 weeks to help patients work back towards normal everyday activities. It is suggested that a patient's support system also aide in the recovery process as strenuous activity needs to be avoided for proper healing. Patients may be able to return to work 2-6 weeks after procedure.
Benefits of TAVR for Aortic Stenosis
There are many benefits to the TAVR procedure, including faster recovery as compared to open-heart surgery. The procedure can help people with aortic stenosis add years to their life - and life back to their years as symptoms improve! The procedure is minimally invasive, reducing risks of infection and complications from surgery.
Cardiology
Cardiothoracic Surgery
FAQs
Is the TAVR procedure safe?
TAVR has been tested and evaluated through clinical trials and post-approval studies to determine that most patients have positive outcomes with high survival rates and low rates of stroke and paravalvular leak. There are risks associated with all medical procedures. Be sure to talk with your primary care provider and specialist to address any questions or concerns you may have about the risks associated with TAVR.
Possible risks include:
Conduction abnormalities - Valves can sometimes interfere with your heart's electrical system creating the need for a temporary or permanent pacemaker.
Valve leak - Due to sizing, positioning, or inflation of the new valve, leaks can sometimes occur. To minimize this risk, the valves are designed with an outer seal.
Kidney damage - There is a dye that is used as a contrast for cardiopulmonary bypass and imaging. This issue is usually reversible.
Vessel damage - Due to the procedure requiring passage of the catheter through arteries, there are risks of damage to vessels. Because TAVR uses less invasive measures, there is a reduction in vascular complications. If issues do occur, they can be repaired with a catheter or open vascular surgery.
Stoke - Due to calcium build-up in the aortic valve, a small percentage (approximately 2%) may experience a stroke during or after the procedure.
How long will the new valve last?
Each patient's case is unique, but valves are expected to last between 10-15 years. The valves are designed to function as if a normal valve to replace the areas that were previously malfunctioning. To ensure effectiveness, your valve is checked during each follow-up appointment using diagnostic testing. This will help uncover any potential issues or degeneration that may occur over time.
How long does it take to get the procedure done?
From identification of aortic stenosis on echocardiogram, there are several steps that have to be completed prior to scheduling the procedure. We try to combine as many of these as possible for less trips to the hospital, but this usually means 3-4 days of appointments before the actual TAVR procedure.
Office appointment with Interventional Cardiology

Office appointment with Valve Clinic Coordinator NP (with bloodwork and EKG to be done prior to appointment that day)

Education Session with Heart & Vascular Navigator

Office appointment with Cardiothoracic Surgeon

Cardiac catheterization

CT scans with IV contrast (will need separate appointment for IV fluid hydration if patient needs it due to kidney dysfunction)

Carotid Ultrasound

Additional specialist referrals as needed on individual basis for any problems that may be identified on pre-procedure testing
From start to finish, this process usually takes 2-4 weeks.
Is the TAVR procedure right for everyone?
TAVR is most effective for those suffering from severe aortic stenosis. To assess severity, diagnostic testing is conducted to determine if criteria is met to perform the TAVR procedure. A heart team comprised of Cardiologists, Cardiothoracic Surgeons, Interventional Cardiologists, Nurse Practitioners, RNs, LNs and other team members, will meet to review results to determine if TAVR is right for their patient. This process is part of shared decision making to ensure that all information is collected to make an informed decision about the best plan for patient care.