SurgeryFIT
SurgeryFIT is a program offered by Reid Health Medical Fitness geared toward providing patients who are scheduled for surgery a fitness plan that will help lead them to better post-surgical outcomes. Our goal with SurgeryFIT is to improve your physical activity and help with a quicker recovery.
Our SurgeryFIT program is $5 per session. Sessions are typically one hour and instructed by a Certified Athletic Trainer and an Exercise Physiologist. There are multiple time offerings to choose from.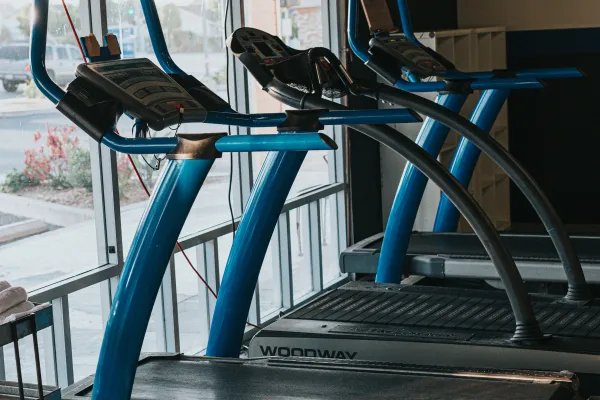 Goals & Benefits of SurgeryFIT
Goals
Quicker recovery time
Better post-surgical outcome
Improve muscle strength
Benefits
Improved cardiovascular fitness
Greater muscle strength
Better balance
Healthier body composition
Better emotional well-being
Improved quality of life
FAQs
What is a Certified Athletic Trainer?
Certified Athletic Trainers are highly qualified, multiskilled healthcare professionals who provide services that include primary care, injury and illness prevention, wellness promotion and education, emergent care, examination and clinical diagnosis, therapeutic intervention, and rehabilitation of injuries and medical conditions.

What is an Exercise Physiologist?
An Exercise Physiologist is a trained professional who helps others improve their overall health. They develop exercise programs and regimens for patients suffering from chronic diseases as well as exercises to help improve flexibility, body composition, and cardiovascular functions.

How can I join?
SurgeryFIT does not require a referral for participation, but you may be referred by the Perioperative Clinic or your physician.
Will this affect my rehab after surgery?
No, this will have no effect on eligible rehab services post surgery. By design, our SurgeryFIT program works with our Perioperative Clinic to help provide the best post surgical outcome. This allows you to complete this program at minimal cost all while allowing full eligibility for services post surgery.