HealthWorks Fitness Center
HealthWorks Fitness Center

HealthWorks Wellness Center offers a convenient and comfortable place to achieve your fitness and wellness goals. Whether you prefer an independent workout, an aerobic class or one-on-one sessions with a personal trainer, HealthWorks Fitness Center is your answer.
Personal training
Equipment orientation
Massages
Cardiovascular equipment
Free weights
Experienced, certified staff
Request Membership Information
Become a member of our gym for as low as $25/month!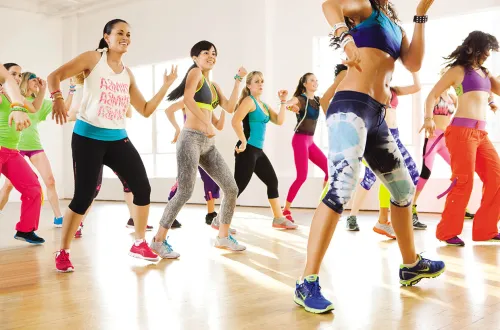 Zumba Gold
Zumba Gold®
The Zumba slogan is "Ditch the workout and join the party." Using music, moves, and rhythms, Zumba Gold is a modified Zumba class that recreates the original moves you love at a lower intensity.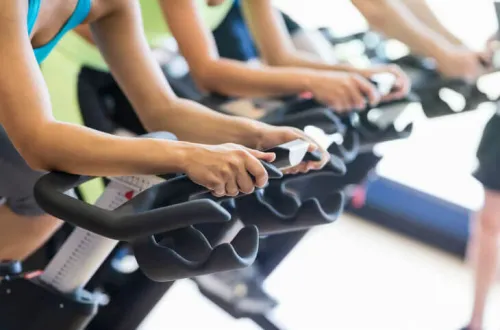 Indoor Cycling
Indoor Cycling (Spinning®)
Indoor cycling allows participants to work at their own pace and resistance on a stationary bike to provide a great cardio and leg workout while listening to music. The class is held in a dimly-lit room and it is not a competition.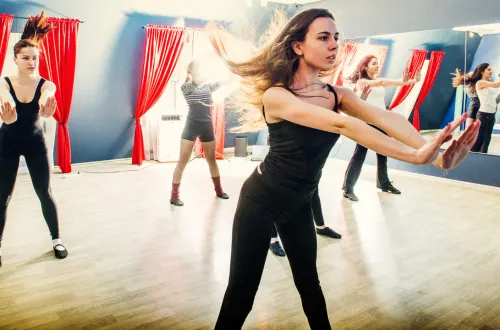 Dance Fusion
Dance Fusion
From disco to hip hop, this class combines unique moves and rhythms to keep the heart rate up, allowing participants to add their own style and creativity to the routines - and have fun!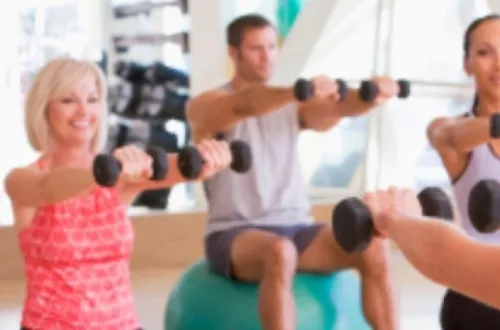 Total Conditioning
Total Conditioning
This program is similar to boot camp with a little less cardio interval training and a touch more strength. Conditioning will work the entire body in one hour, using body weight, regular weights, resistance tubes and other exercise tools.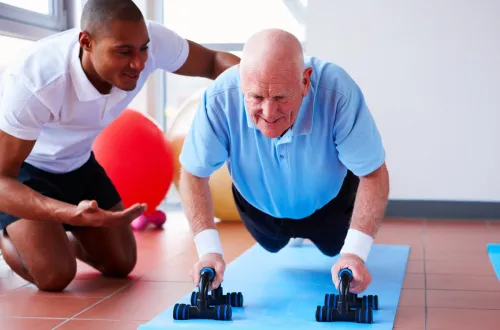 Senior Fitness
The classes vary according to age and intensity. These include Silver Sneakers Classics, Silver Sneakers Stability, Silver & Fit, and Renew Active classes.
Learn More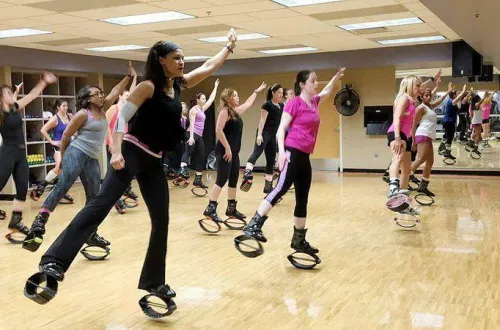 Kangoo Jump
Kangoo Jumps is a fun, motivating class designed to challenge the whole body while jumping your way to fitness wearing special jump rebound shoes.

Meet Our Providers
Get to know the Reid Healthworks Fitness center Staff
InBody570
Body Composition Analysis
The analysis will allow you to obtain an accurate body fat measurement that uses a formula of dividing body fat mass by your weight. This is more accurate than the BMI calculation of only height and weight, which can label people obese when they are not.
You'll also learn how lean your body mass is and if there's enough to support your current weight. Using the BMR, which stands for basal metabolic rate, you'll see the number of calories that are burned at rest during the day.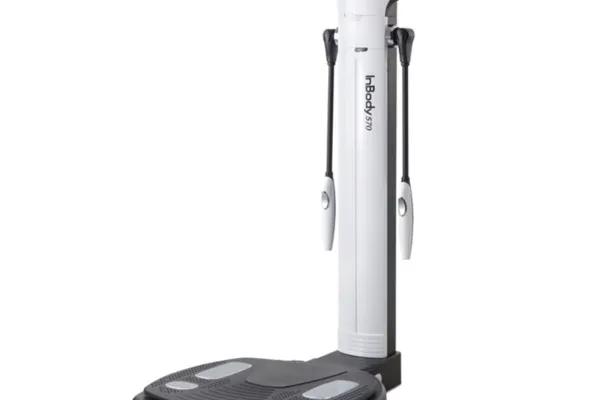 COVID-19 Updates and Reopening
Masking
Members must wear a mask. If you arrive without one, we will provide one. You must wear a mask when you are not using the gym equipment or participating in a class. All staff will wear masks throughout the day.

Group Fitness Classes, Massage Therapy and Personal Training
Members are able to get a massage but a mask must be worn by the member and the therapist throughout the service.
Members wanting to work with a personal trainer may do so, but we will require a mask and practice social distancing.
Safe Environment
We are performing diligent hand washing and extra cleaning precautions of surfaces and instruments. All equipment and surfaces will be cleaned by staff before another member comes in contact with it.
Magazines, puzzles, coffee and water stations are restricted at this time. A bottle of water will be given to you upon request.
All members will be screened for COVID-19 symptoms before entering. If you are symptomatic, we will provide information for you to contact the Respiratory Clinic for evaluation.
For the health and safety of our members and staff, we will follow strict precautions on who we allow into the facility. This means for now, we will not allow in:
Children, unless they are members
Members with underlying health conditions such as lung or heart disease, severe asthma, compromised immunity, severe obesity (greater than 40 bmi), uncontrolled diabetes (Hgba1C greater than 8), chronic kidney or advanced liver disease.
Remember, these restrictions are to protect you and others. We trust as the crisis subsides, we will be able to ease these restrictions. Please call (765) 827-7719 before coming to verify we can welcome you in.
Since social distancing must be maintained, if you plan to visit, please call first to be sure we are not at our limit for numbers inside.
We appreciate your patience and cooperation during this unusual time. Please reach out to us with any questions or concerns.
3542 Western Avenue
Connersville,
IN
47331
Hours
Mon. – Thu: 6:00 am – 9:00 pm
Friday: 6:00 am – 6:00 pm
Saturday: 8:00 am – 2:00 pm
Sunday: 1:00 pm - 5:00 pm