SELPHYL® Platelet-rich Fibrin Matrix (PRFM)
Are you looking for a hair loss solution? Hair loss can happen to any of us at any time throughout our lives, although it most commonly transpires as we age. The causes of hair loss may involve genetics, age, hormonal imbalances, or other various health conditions, and it has the tendency to make the most confident individual lose their self-esteem. If you are experiencing hair loss, consider SELPHYL® platelet-rich fibrin matrix (PRFM) for hair rejuvenation.
An emerging treatment — platelet-rich plasma (PRP) therapy — appears to help regrow lost hair. However, many PRP systems require operator skill, have varying results and have extensive contamination with red blood cells and white blood cells. SELPHYL® removes practically all contaminating cells and is independent of operator technique. PRP is converted to PRFM through a controlled process, creating a scaffold that serves to protect and preserve platelets. SELPHYL® is based on the principle that human blood and platelets possess all the essential elements needed for tissue. It is designed to produce PRFM edvoid of contaminating red and white blood cells.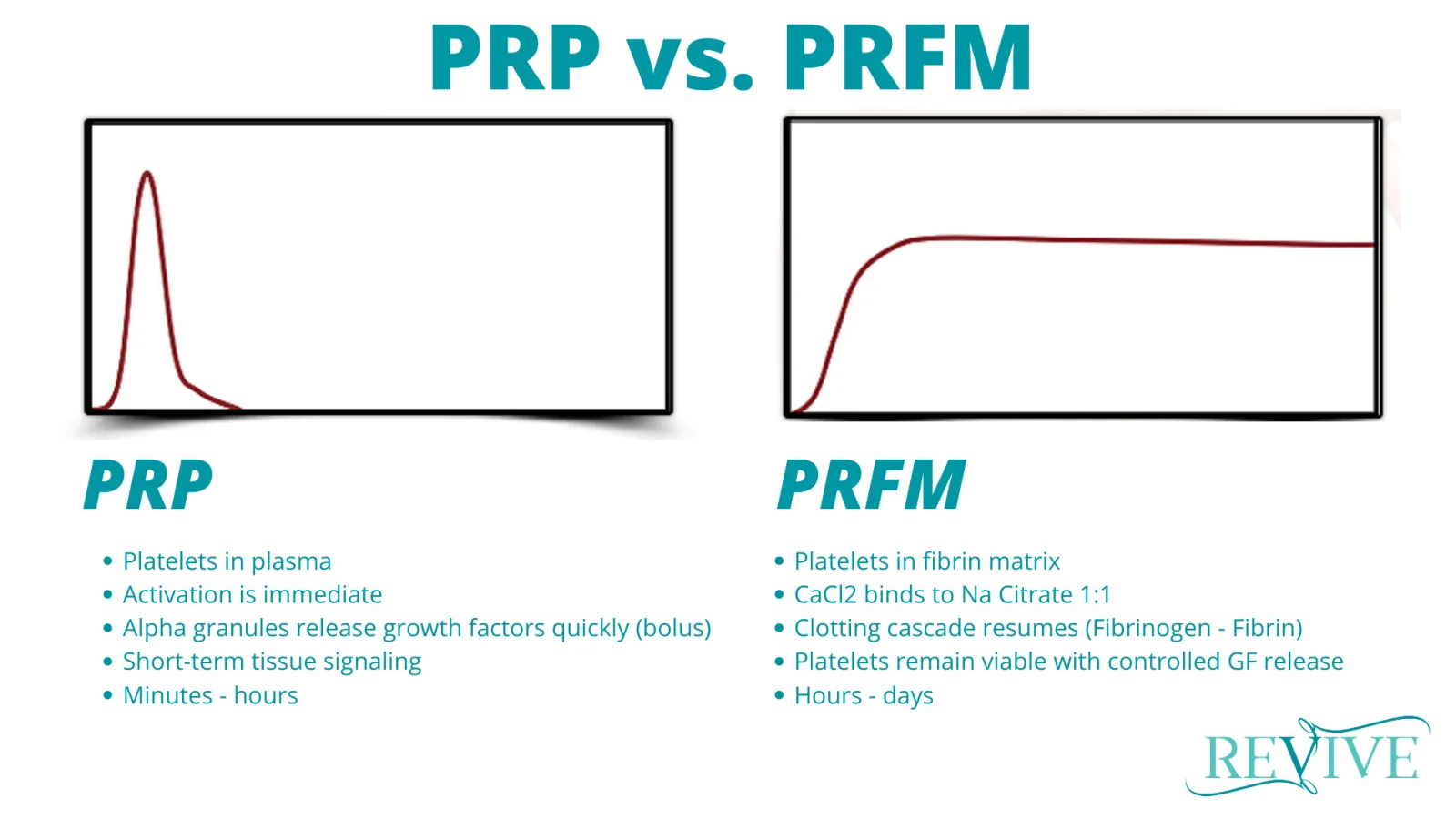 What to expect: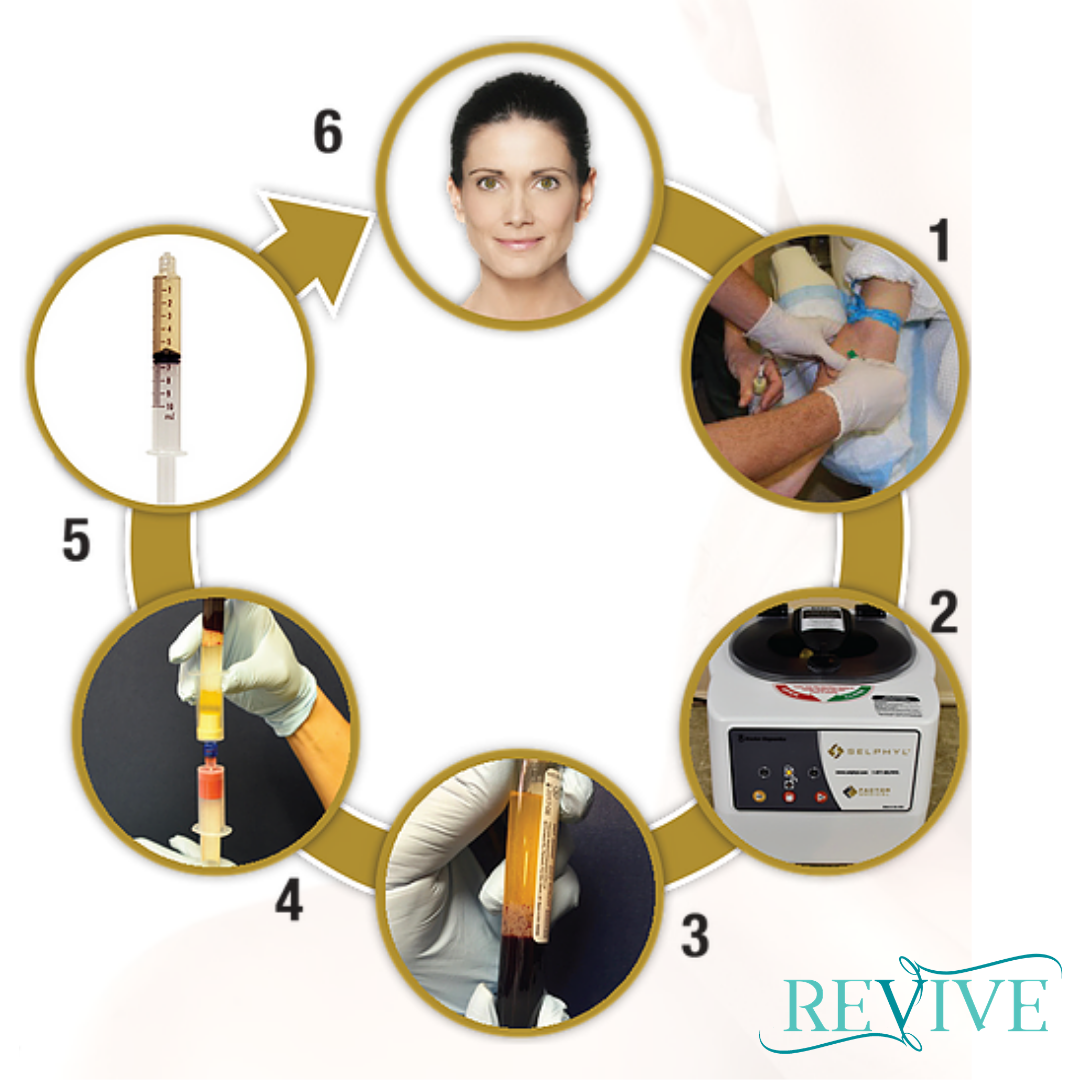 1. During a short office visit (30 minutes), a small amount of blood is drawn into a vacuum collection tube containing a cell separator gel.
2. The tube is then placed into a centrifuge and spun for 6 minutes to separate the blood into a supernatant plasma/platelet suspension.
3. The red and white blood cells are located below the cell separator gel.
4. The platelets and plasma are then transferred in a closed system to a second vacuum tube containing a small amount of calcium chloride solution.
5. Fibrin polymerization begins and the PRP remains liquid for approximately 10 minutes before forming PRFM.
6. PRFM is ready for use as deemed appropriate by the clinical use requirements.
SELPHYL® PRFM works to stimulate your hair follicles by promoting healing and regrowth in the same way your body normally does when it isn't busy shedding hair. Essentially, your body will cease the hair loss process and begin to grow your hair again as normal. It targets specific areas with the injections given by our provider. The treatment is entirely non-surgical and does not involve any serious downtime. It utilizes your body's natural healing system to grow your hair much thicker, fuller, healthier, and stronger.
FAQs
How long does the procedure take?
The entire procedure takes about 30 minutes to perform.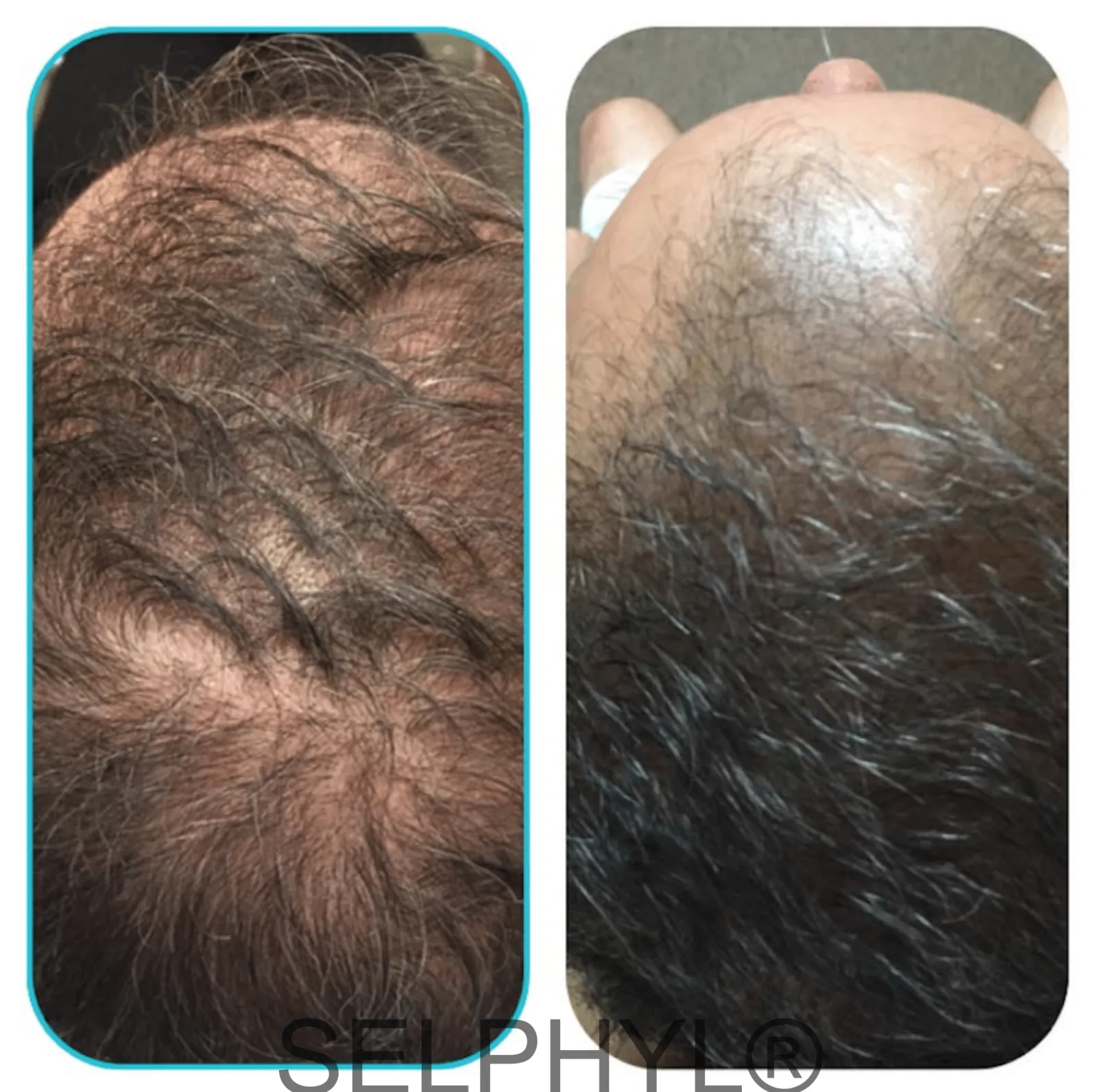 How many treatments are there?
The number of treatments needed depends on each individual patient, the desired outcome, and your provider's treatment plan.
Is the treatment painful?
Unlike other products that are acidic (low pH), SELPHYL® PRFM has close to physiologic pH. There may be some temporary discomfort during the injections. Like all injection procedures, one can experience occasional redness and bruising immediately following the treatment that resolves quickly.
Are there any side effects?
There have been no known side effects associated with SELPHYL® reported to date. As with any injectable procedure, some patients may experience some mild and temporary irritation, swelling, bruising, itching, discoloration or tenderness at the injection site.
Can anyone be allergic to SELPHYL®?
There is virtually no risk of allergic reaction. The SELPHYL® PRFM System is used to rapidly collect and isolate a patient's own PRFM for injection and contains no animal or synthetic products.
PRFM therapy taps into our body's natural healing mechanisms and gives us the ability to regenerate and restore hair growth, but in a targeted manner that heals specific ailments much more quickly. If you are enduring the confidence-knocking experience of hair loss and are looking for possible treatments, consider SELPHYL® platelet-rich fibrin matrix (PRFM) for hair rejuvination at Revive Spa & Skincare.
Sunetics Laser
In addition to PRFM, Revive Spa & Skincare offers Low Level Laser Therapy (LLLT). The Sunetics Laser uses LLLT to stimulate the hair follicles, healing them and helping them to regrow into thick, normal sized hairs.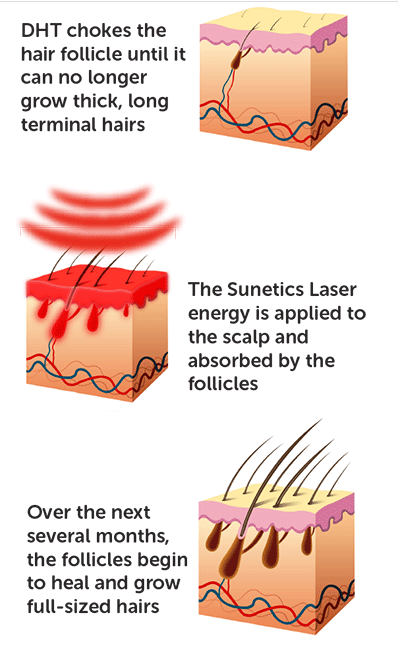 How Sunetics Grows Hair
The Science behind the Sunetics Hair Growth Laser is simple:
Laser Light Heals the Follicle.
Studies show that low level laser therapy is able to:
Increase the production of ATP to energize & repair the weakened follicle
Increase blood micro-circulation to the follicle
Increase the nutrient acquisition by the follicle
Increase oxygen uptake and calcium ion mobilization
Increase the rate of removal of harmful DHT
Decrease follicular inflammation
The increase in cellular activity and removal of harmful DHT allows the follicle to heal and regrow normal, healthy hairs.