Vented masks not effective against COVID-19
When it comes to protecting yourself and others from COVID-19 by wearing a mask, Reid Health officials are alerting patients and visitors that some types do not work - so they are not allowed in a health system facility.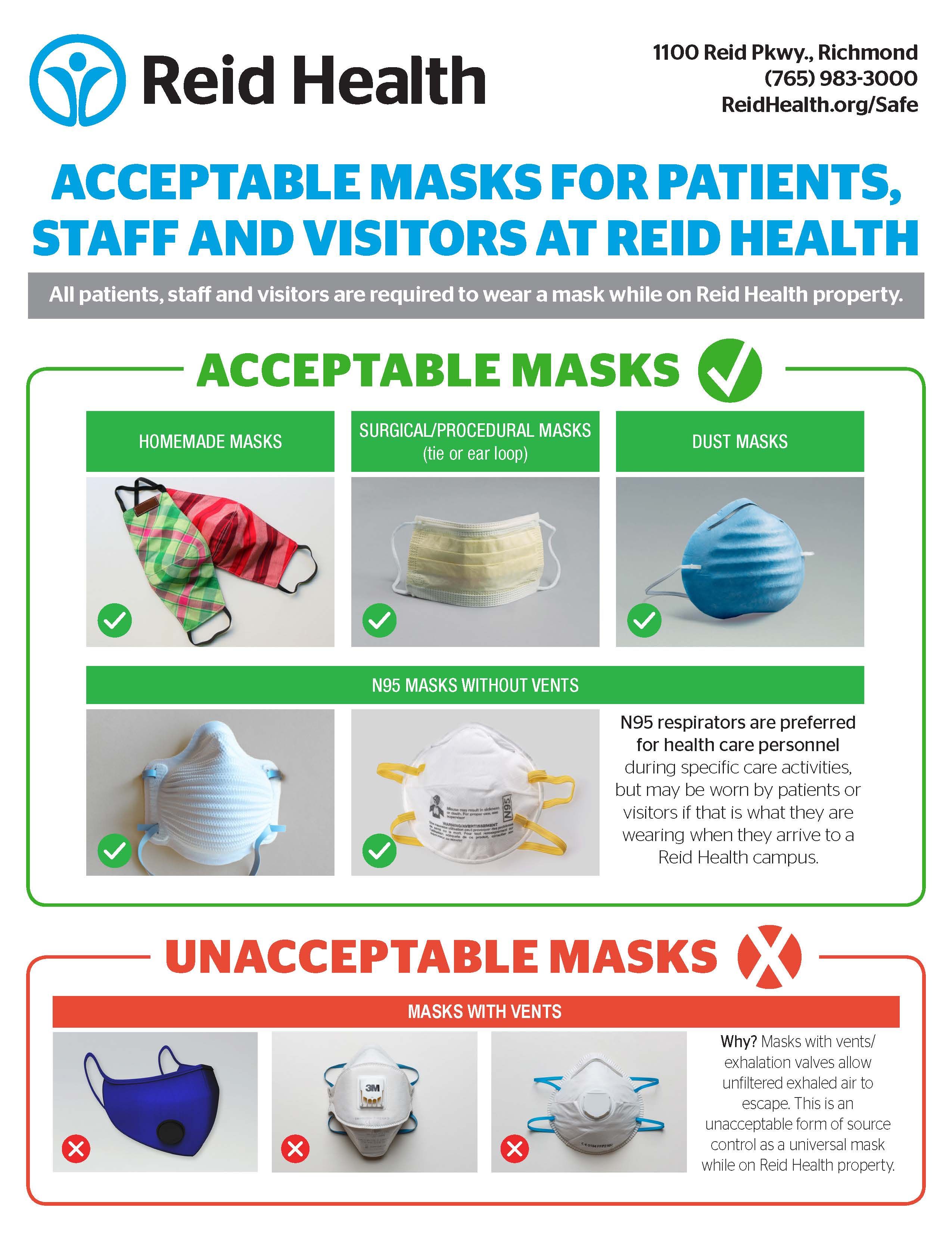 "We are joining other national health systems such as the Mayo Clinic to let community members know that masks with exhalation valves are not an effective, acceptable form of protection," said Jennifer Ehlers, Vice President and Chief Quality Officer at Reid Health. Though most cloth and other types of masks are OK, masks with exhalation valves allow unfiltered air to be exhaled, increasing the chance of exposing others to the virus.

"In general, masks are effective because they help prevent the likelihood of someone breathing out the virus, as well as reduce the risk of someone inhaling contaminated air," Ehlers said.

Acceptable masks include homemade cloth masks, surgical or procedural masks, dust masks and N-95 masks that are not vented.

Reid Health door screeners at all locations, besides checking for other potential symptoms, will also not allow anyone to enter a Reid facility wearing a vented mask. The screeners will provide an approved mask in those cases.

Ehlers noted that the trend in positive cases and hospitalizations with positive or presumed positive COVID has been going up again at Reid Health. As of Thursday, the number was back to 34 hospitalized after hitting a low in the teens in early July.

"This means we cannot let down our guard - COVID-19 is still very much a reality in our area, so mask up!"

Visit ReidHealth.org/Safe for a downloadable copy of this flyer.