Right
beside
you.
November Medical Monday features two presentations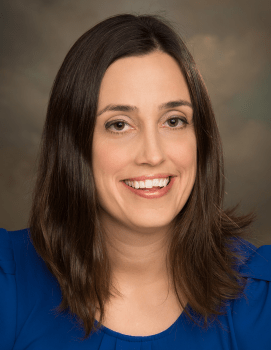 Erica Kretchman, D.O.
The November Medical Monday celebrates eight years with two presentations -- one about diabetes and another about insurance.
Erica Kretchman, D.O., Reid Endocrinology, will speak about "Taking Diabetes to Heart" to address how diabetes increases risk of heart attacks and strokes - and how to take steps to prevent them. Terri Hamm will also share about the State Health Insurance Assistance Program (SHIP). SHIP is a free health benefits counseling service for Medicare beneficiaries and their families or caregivers. The program is not affiliated with any insurance company or agency and does not sell insurance.

Medical Monday will begin at 1 p.m. Monday, Nov. 11, at Central United Methodist Church, 1425 E. Main St. in Richmond. To attend, please RSVP Sharrie Harlin-Davis at (765) 983-3000, ext. 4676.

Medical Monday is supported by Reid Health Community Benefit. Harlin-Davis started the event when she was working for the Minority Health Coalition and maintained it after joining Reid Health. The event has built a loyal following, averaging 40 to 50 guests each month to learn about various health issues and community programs.