New Reid Health Chief of Staff set to begin 2-year term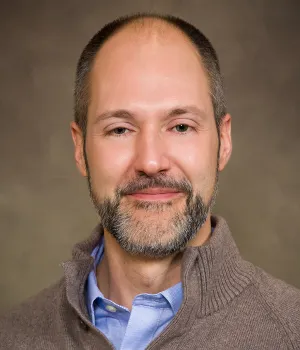 Joshua French, MD
Jan. 3, 2023 -- Reid Health's next Chief of Staff is Joshua French, MD, who begins a two-year term after Joseph Clemente, MD, ended his time in the position on Dec. 31.
Dr. French joined Reid Health's General Surgery staff in 2011 after completing his residency in General Surgery at the University of Iowa. He has served as Vice Chief of Staff for the past two years and has chaired multiple Network Operating Council committees -- most recently the Quality Committee -- among other leadership positions at Reid.
"During my time as Chief of Staff, I'd like to work to streamline our medical staff processes and reduce barriers or frustrations for our current medical staff members, as well as those interested in joining our medical staff," Dr. French said.
A Midwest resident his entire life, Dr. French was born in Northern Ohio before his family moved to Illinois during his high school years. He earned his doctorate at the Southern Illinois University School of Medicine in Springfield, Ill.
Dr. French and his wife, Sarah, live in Richmond with their three children. When he's not working, he enjoys exercising -- particularly running -- for its mental and physical health benefits.
With Dr. French moving into the Chief of Staff role, Matt Stearly, MD, becomes the new Vice Chief of Staff while Brian Goggins, MD, is the new Medical Staff Secretary.