Right
beside
you.
'Meet' new joint replacement technology, surgeon at May 16 event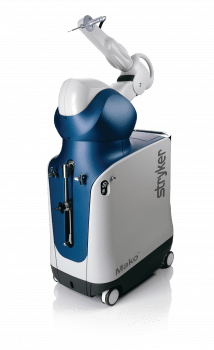 An event May 16 at Reid Health will introduce some of the latest technology for use in orthopedic surgery -- and feature one of the Reid Orthopedics surgeons who is using it.
The new robotic technology -- Mako® Robotic-Arm assisted technology - is designed to increase accuracy in joint replacement surgery. Reid Health and Reid Orthopedics are among only a handful of facilities with this option for orthopedic patients.
The event, from 11 a.m. to 1 p.m. on the hospital's main campus concourse, will include an opportunity to chat with Joel McClurg, M.D., orthopedic surgeon; a demonstration of the actual Mako equipment, dubbed "Arthur O. Plasty" in a recent "name the robot" vote; information about Mako; and light refreshments.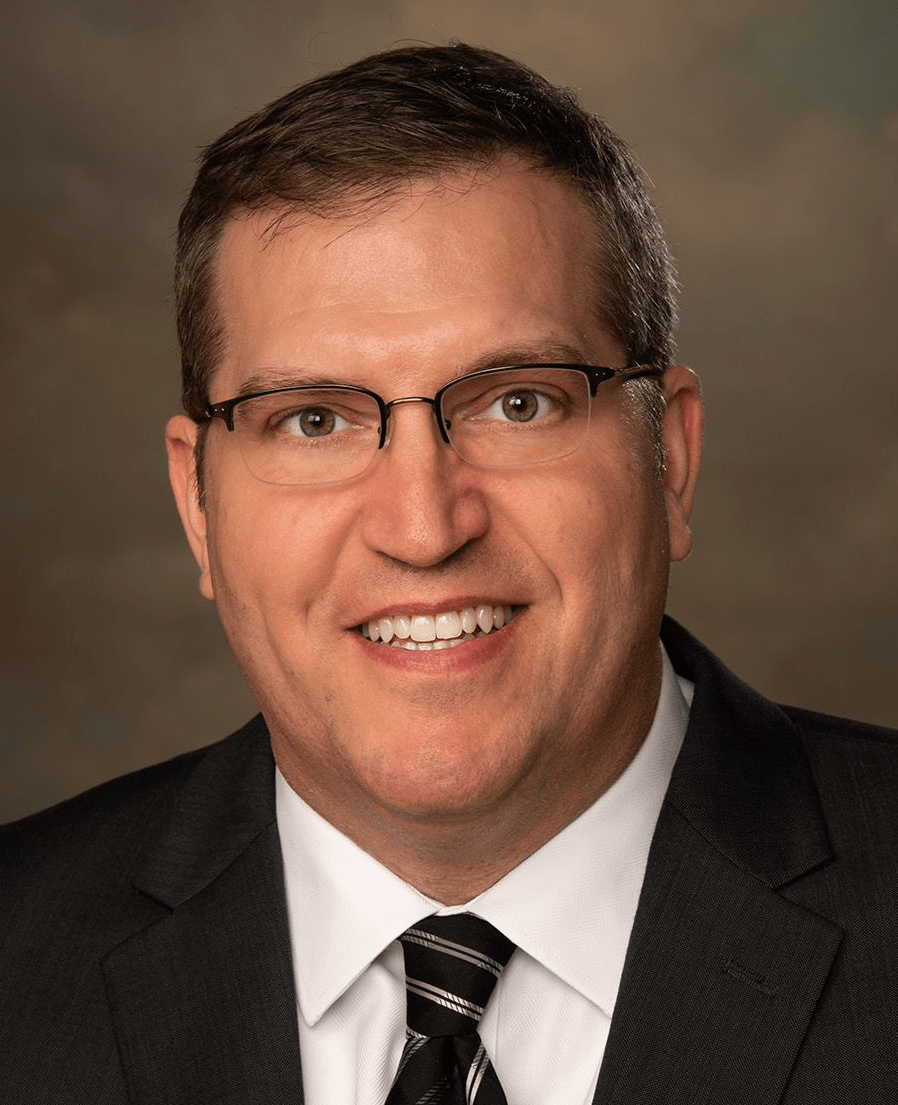 Stryker's Mako System is a robotic-arm assisted technology for use in total knee, partial knee and total hip replacements. "Using a virtual 3D model, Mako allows surgeons to create each patient's customized surgical plan before the surgery. During surgery, the surgeon implements the plan and adjusts for increased accuracy while using the robotic arm," says Dr. McClurg, one of the orthopedic surgeons who uses the technology.
In a partial knee replacement surgery, the system helps improve accuracy for the size and placement of the new joint, targeting only the part of the knee damaged by osteoarthritis and sparing more healthy bone. The result is a more accurate placement that can help reduce pain and speed healing, Dr. McClurg says.

The total knee application is an option designed to relieve pain caused by joint degeneration from osteoarthritis, and also results in improved accuracy.

The Mako Total Hip application is a treatment option for adults who suffer from degenerative joint disease of the hip. During surgery, the surgeon guides the robotic-arm during bone preparation in the hip socket and positions the implant according to the pre-determined surgical plan.
Kelly Beall, Vice President/Executive Director for Reid Health Physician Associates, said the arsenal of technologies available for network physicians is a great selling point in the competitive challenge of attracting new caregivers. "We find candidates are surprised that our available technologies often are not provided by some systems in larger communities."

The demand for joint replacements is expected to rise in the next decade as Baby Boomers continue to age.