'I've been here a few years:' Reid Health employee marks milestone
She has what is likely the most recognized smile in the entire Reid Health system. She has welcomed thousands of employees and potential employees in person and talked to thousands more on the phone.
Donna Allen marks 50 years at Reid Aug. 24 as one of the most well-known faces of Reid -- and its longest-term employee. She's also worked in the same role as Human Resources secretary since she was hired a few months after graduation from Centerville High School in 1970.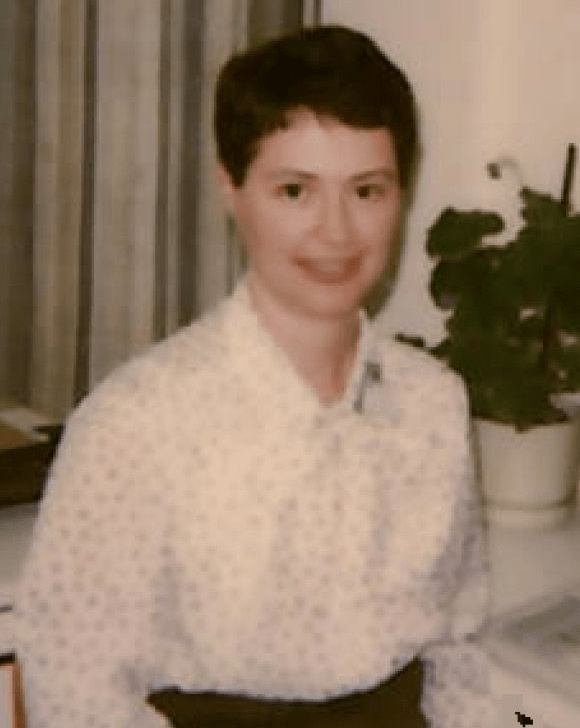 "My junior and senior year, I asked all my teachers to train me to be a good secretary. Everyone knew I wanted to be a good secretary," she says. Five decades later, it clearly worked.

She's seen her department grow from five people to 17, and the Reid Health team grow from about 700 to 3,500. She's witnessed the demolition of the building she was born in and the construction and move to a new campus.

She started in "Personnel" using a manual typewriter before transitioning to electric versions and finally computers. She laughs about the switch to "Human Resources" somewhere along the way. Because people weren't used to the new name, they liked to joke and call it "Human Racehorses."

When she started, the department was on the second floor of the original 1905 Reid Memorial Hospital - also known as the "A" building. Applicants sat in what were like school desks lining the hall to fill out paper applications. When her high school counselor drove her to her first interview, she was only 17. She couldn't start the job until August after she turned 18.

The department used "a lot of carbon paper" and at one point, the hospital had only one photocopier. She had to fill out an order to have copies made, drop it off and wait to pick it up - a far cry from today's army of printers used throughout the health system, she says.

"There's a new person in front of me constantly. You never know when that phone rings what kind of request you are going to have. It's definitely never boring." -- Donna Allen
"I've never held another job," she says. "It's always been secretary. Other positions are always available, but I didn't see an advantage to moving to another position and enjoying it any more than I do this job. There's a new person in front of me constantly. You never know when that phone rings what kind of request you are going to have. It's definitely never boring."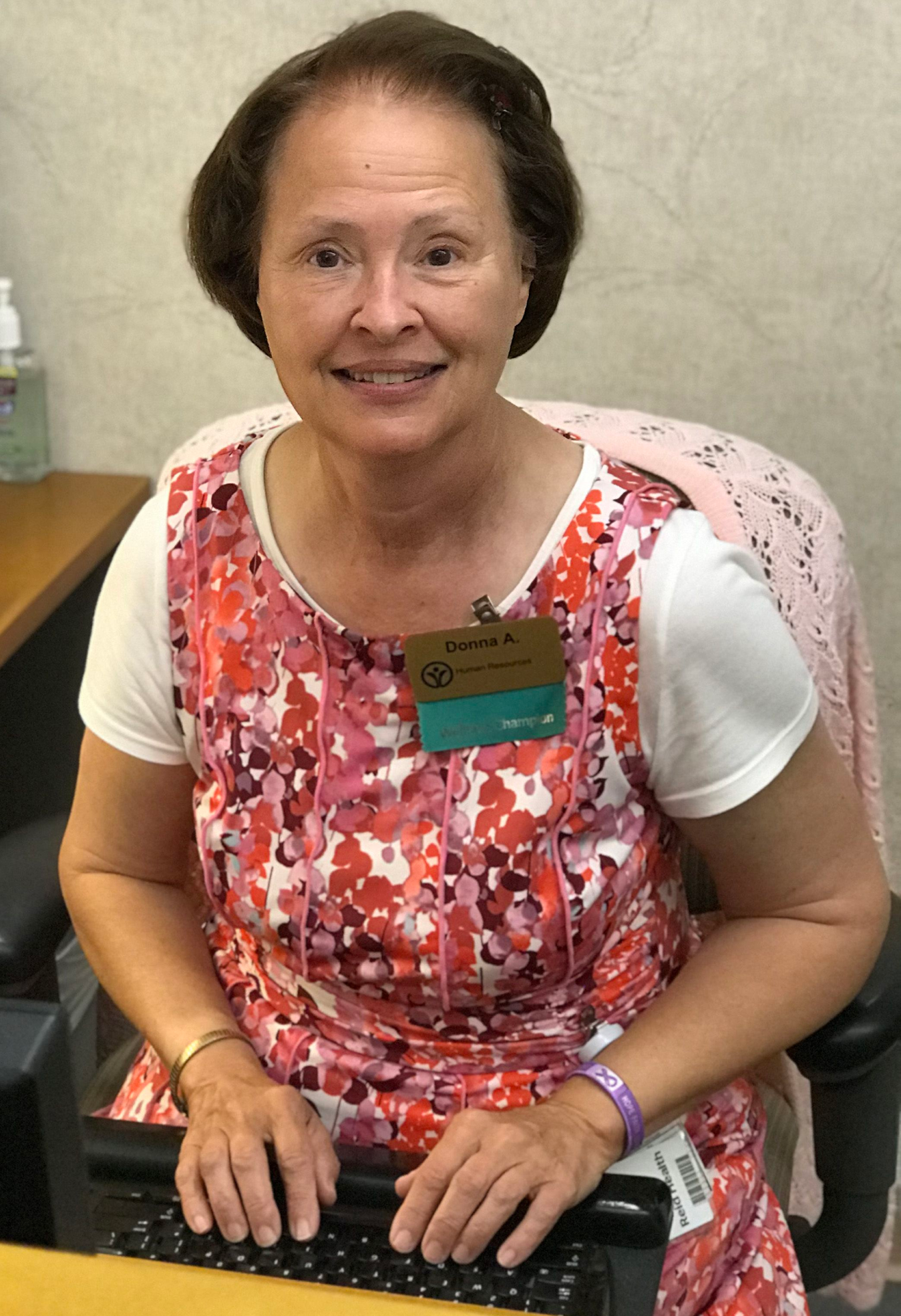 Allen has many special memories over the years. "One of the things I enjoyed tremendously was getting to walk around on payday and distribute the payroll," she recalls. Everyone was always glad to see her coming, she said smiling. When she first began doing that, she'd receive the checks in envelopes that were not sealed. "I started licking them. Someone saw me and said, Donna, we have a machine that will do that!"

Another light moment was in the new café in Leeds Tower. On Fridays, they offered a seafood special, and she'd never eaten fried shrimp. The special included fish, shrimp, fried clams, French fries and coleslaw. "The first time I ordered that, I thought it was wonderful. When I got done, someone said 'where are your shrimp tails?' I ate the shrimp tails because I didn't know any better."

She was also asked to take a DOS computer class years ago during the move to computerization. She found that somewhat challenging, and really appreciates today's Reid Health Help Desk. "I'm so grateful we have a Help Desk," she says. "Help is only a phone call away. We have a great staff, and I tell them that all the time."

As she shares her stories, she flashes her trademark smile often. Her easy smile and warm voice has been recognized by many over the years. She calms nervous applicants and new employees. She sometimes offers to share from her supply of tea. "I love hot tea. Over the years, I have enjoyed sharing my tea with coworkers and visitors who come in."

She was Ambassador of the month in 1974 and the Richmond Wayne County Chamber honored her in 2009 with a customer service award. Those were great honors, but another memory may be even more special for her. "I got to meet John Boy Walton (Richard Thomas) in 2013 when he visited Reid."

Her duties have changed over the years. In addition to handling phones, walk-ins and secretarial support for a much larger department, she keeps up with name badges -- ordering and receiving anywhere from 40 to 90 of them weekly.

Once an employee told her she was "non-threatening" and that they felt comfortable "coming to her with a question about anything." She took that as a great compliment, though she quickly wanted to be sure no one thought anyone else around her is threatening.

Somewhere over the years she also heard a secretary described as a "secret-keeper." She took that to mean someone who can be trusted with valuable information knowing it would not be shared.

"I feel like I have three families. I have my personal family, I have my work family, and I have my church family. I have been blessed with three families in my lifetime."

She frequently shares with new or potential employees about Reid Health being a great place to work. "I tell applicants that several times a day." Another smile. "And I tell them I have been here a few years."