CDC: COVID-19 much more likely to cause rare cases of heart inflammation than vaccines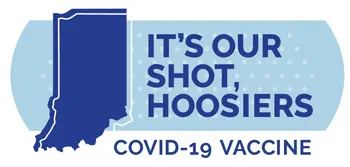 April 12, 2022 -- For some parents, rare cases of heart inflammation called myocarditis or pericarditis in children and young adults who have received the Pfizer or Moderna COVID-19 vaccines have been reason enough not to have their children vaccinated. But new data shows the risk of this rare complication is much higher for those who catch the virus than for those who get the shots.
Myocarditis is inflammation of the heart muscle, while pericarditis is inflammation of the heart's outer lining. Both are caused by the body's immune system in response to an infection or some other trigger.
Rare cases have been reported after receiving the Pfizer or Moderna vaccines, especially in male adolescents and young adults and more often after the second dose.
For the few who have experienced myocarditis or pericarditis after vaccination, most of those who received care responded well to medicine and rest and felt better quickly, according to the Centers for Disease Control and Prevention (CDC).
But for those who might hesitate to vaccinate their children because of this, the CDC recently released new data that shows the risk for myocarditis and pericarditis actually is much higher from COVID-19 infection.
According to the study, the risk of heart complications after infection is 2-6 times higher for teen boys (ages 12-17) than from vaccination. For young men (ages 18-29), the risk from 7-8 times greater from infection.
In fact, the data shows infection was significantly more likely to cause heart inflammation for both males and females across all age groups.
With this new data in hand, the CDC continues to recommend everyone age 5 and older get vaccinated against COVID-19 because the known risks of infection -- including long-term health problems and severe illness that could lead to hospitalization and death -- far outweigh any potential risks from the vaccines.
FREE primary doses and booster shots are available at the Reid Health Residency Clinic, 795 Sim Hodgin Parkway in Richmond.
Walk-ins are welcome from 8 a.m. to 4:30 p.m. Monday-Thursday and 8 a.m. to noon Friday. Appointments can be made for those hours by calling Reid's COVID-19 Hotline at (765) 965-4200. The hotline is open 8 a.m.-5 p.m. seven days a week.
Indiana residents can find other nearby vaccination sites and schedule a time at those locations by going to ourshot.in.gov. Ohio residents should use gettheshot.coronavirus.ohio.gov.
Providers are required by the federal government to bill an administrative fee to insurance carriers for vaccinations, but patients do not have to pay that fee or any portion of it that goes unpaid by their insurance company.
Get the latest COVID-19 stats from Reid Health, now updated every Monday.
For more information about COVID-19 and vaccinations, go to the Safe Pathways to Care page on the Reid Health website.