10 honored by Reid Health during National Nurses Week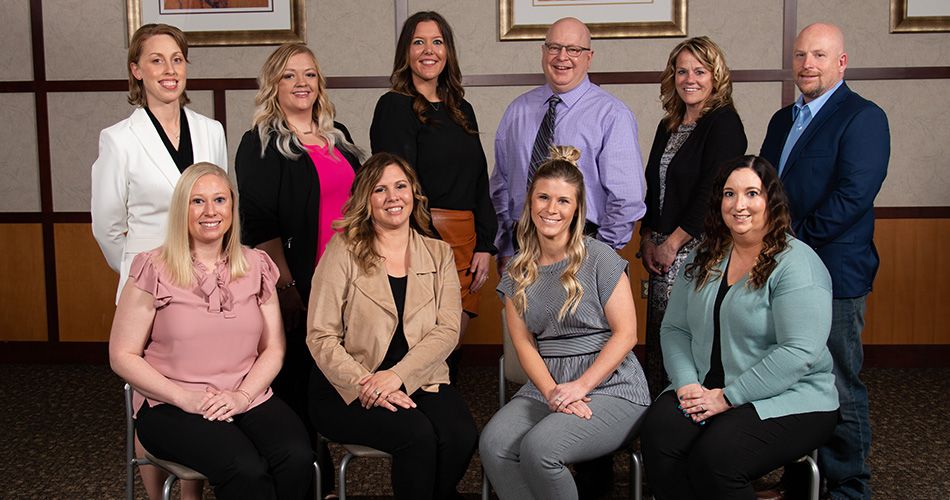 May 10, 2022 -- Reid Health is honoring 10 of its nurses this week for the 2022 Nursing Excellence Awards as part of National Nurses Week recognition.
The group has more than a hundred years of nursing experience total and represents a variety of departments across the health system, with each person chosen for the high level of care they provide to our communities, our patients, and their families.
"We make sure those who are honored really embody our mission and the values of excellence, empathy, integrity, and accountability," said Jared Dunlap, Director of Inpatient Nursing for Reid Health. "We want to make sure they are the examples, so everyone understands this is who we are at Reid."
The theme for this year's celebration -- "Rooted in strength" -- reflects the way the Reid team has worked together to persevere through the COVID-19 pandemic.
"The past two years have been tough," said Misti Foust-Cofield, Reid Health Vice President/Chief Nursing Officer. "I think as a profession and as a family of nurses, we have held hands and walked through this together, having the backs of one another. And I think that theme truly embodies the culture and the atmosphere that we want for our nursing team."

Joy Bowlin, NP-C, Richmond Cardiology Associates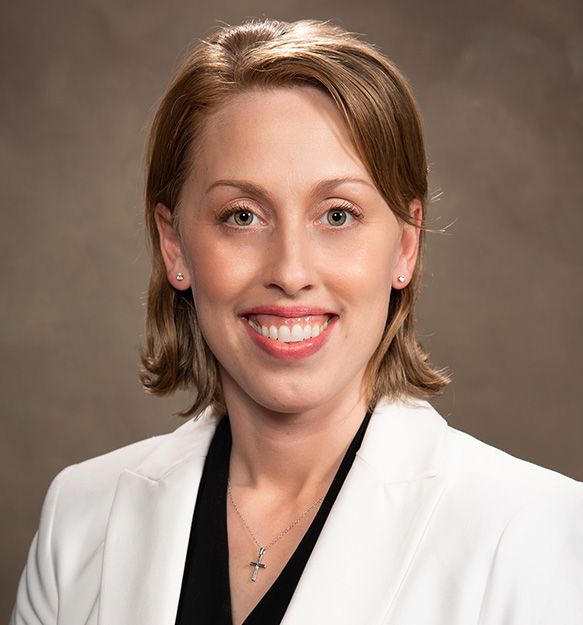 Born in Louisville, Ky., Joy Bowlin now lives on a small farm in Losantville, Ind., with her best friend -- her husband, Roger -- where the couple raises Standardbred horses, Angus cattle, and "the best Australian shepherds."

Bowlin began her nursing career earning her LPN degee from Ivy Tech Community College and eventually obtaining her master's at Indiana University East. She joined Reid in 2005 and has been in her current position since 2018.
"I was inspired to go into medicine and nursing because I wanted to help people," Bowlin said. "My grandfather underwent cardiac surgery when he was very young, and he always talked about the medical staff who took care of him with such appreciation. He was able to live a long and happy life thanks to the care he received, and I wanted to be able to make that same kind of impact on other people's lives.
"Over the years, I've been able to help care for many patients, both as a nurse and a provider. I love it when I see them later and they feel comfortable with me because of the relationship we've formed. It makes me very happy to be able to meet them where they need it, in their good and bad times."

Amber Harris, RN, Emergency Services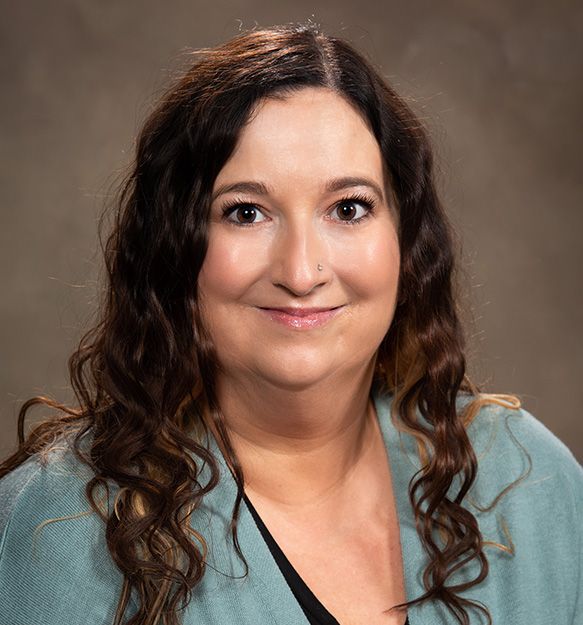 Growing up, Amber Harris had an up-close look at what being a nurse is all about.

"My mom is a nurse, and I've always been very proud and inspired to follow in her footsteps," she said.
Harris lives inEaton, Ohio -- not far from her birthplace in Xenia -- with her significant other, Derrick, and their daughter, Ryley.
Her nursing degree is from Sinclair Community College. She's been with Reid since 2014, working first in Psychiatry before becoming a Psychiatric Triage Nurse in Emergency Services.
"The most rewarding thing about being a nurse is being able to help people in their time of crisis and being able to make a difference in peoples' lives," Harris said.

Natalie Meyer, RN, Patient Continuum of Care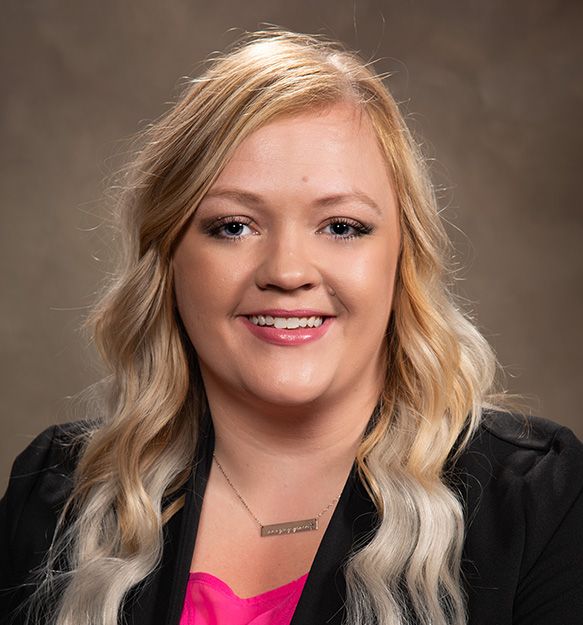 Natalie Meyer isn't done with her nursing education just yet. Having already received a bachelor's degree from Indiana University East, she'll soon be starting classes at the University of Cincinnati to become a women's health nurse practitioner.

"Working in healthcare is the only thing I could ever imagine myself doing," she said. "I've always been fascinated with science and the human body. I took every class possible regarding biomedical science in high school."
Meyer lives in Fountain City with her husband, Mike; their two children, Ethan and Ellie; and their dog, Rudy. She's been with Reid since 2013, with the past four years coming as a perinatal navigator.
"As a navigator, I get a very unique opportunity to build wonderful relationships with my patients throughout their pregnancies and postpartum periods," Meyer said. "The most rewarding thing is the growth I get to see in my patients -- overcoming significant struggles in their lives -- and just knowing we've made a difference."

Bill Newton, RN, Nursing Support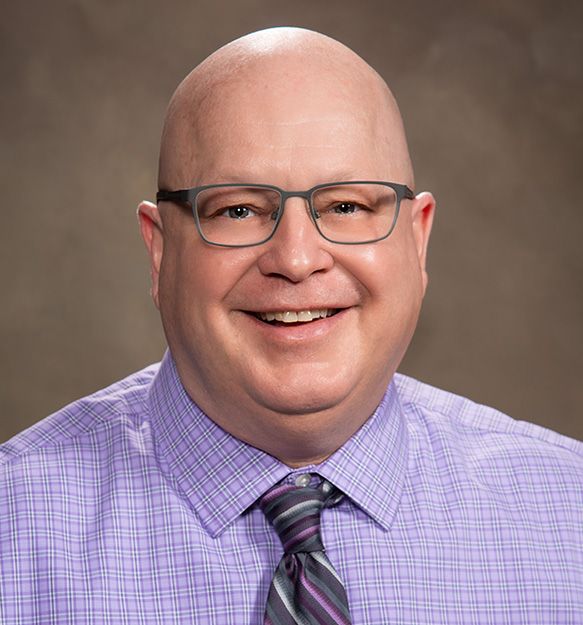 It was a bit of a different path that Bill Newton took to becoming a nurse.

"Helping my family study for nursing tests and exams really piqued an interest in me," he said. "Plus, I loved how working at Reid felt like a family atmosphere."
Newton has been a member of the Reid team since 2001. In that time, he's worked for a variety of departments, including Engineering, Security, Psychiatric Services, Emergency Services, and more. He's been in his current position with Nursing Support for more than six years.
A graduate of Indiana University East, Newton lives in Fountain City with his wife, Vickie. They have two daughters, Amber and Erin; three sons, Dustin, Bobby, and Zach; and 12 grandchildren.
"It's so rewarding knowing we as nurses can all come together to be there for patients, families, and each other through miracles, death, and celebrations of life," Newton said. "Nothing can be better than holding your breath waiting to watch a newborn breathe for the first time. And it's a privilege to be there for a family when they're going through their toughest time in losing a loved one. This is why we chose nursing."

Emmi Newton, RN, 5 North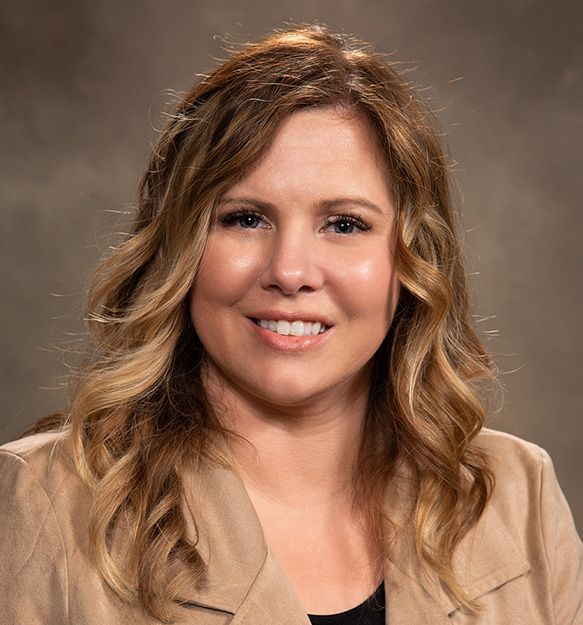 Being a nurse during the COVID-19 pandemic has been difficult to say the least, but there are silver linings to be found in the appreciation patients have for the high-quality care they receive.

"The most rewarding thing about being a nurse is no matter how difficult it is -- and we all know how the past couple years have been -- it only takes that one patient who tells you how much your care meant to them to make your day," said Emmi Newton.
"In that one moment, it makes me realize why I love my job and why I continue to choose nursing."
Newton has worked at Reid for nearly 20 years, starting as a clerk in July 2002. She's been in her current position for almost two years.
A native of Richmond, Newtown received her nursing degree from Hondros College of Nursing. She still lives in Richmond, along with her husband of 20 years, Bryan, and their two children, Ethan and Lauren. The family has two dogs, two chickens, and a lizard.
"I chose nursing as a career because I've always enjoyed taking care of people. I enjoy learning about what they do for a living, their families, and their passions in life," Newton said. "In nursing, you need to have compassion and be able to put yourself in other people's shoes. That's what I love about it."

Lance Pence, RN, Critical Care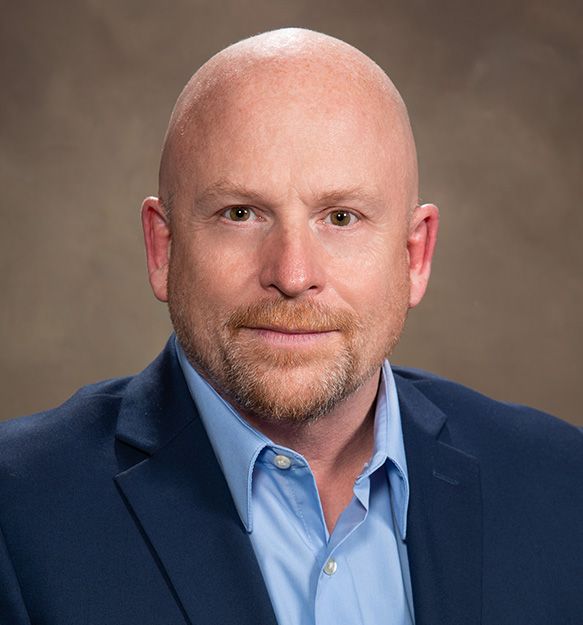 Last year, Lance Pence got to celebrate his wife's being named a Nursing Excellence Award honoree. This year, it's his turn in the spotlight.

Pence and his wife, Tara, live in Hagerstown. They have four children -- Alex, Andrew, David, and TJ -- and three grandchildren with another one on the way.
For a little more than four years, Pence has worked in the Critical Care Unit, with the past year coming as a charge nurse. He received his nursing degree from Indiana University East.
"As a medic, I gained a tremendous amount of respect for the nurses in the critical care areas. I hoped someday I'd have the same amount of knowledge they had," Pence said.
"It's so rewarding as a nurse to be there in the moment for families and patients during what's likely to be some of the most traumatic times in a person's life and bringing calm and reassurance to the situation."

Courtney Rhodabarger, RN, Acute Rehab Unit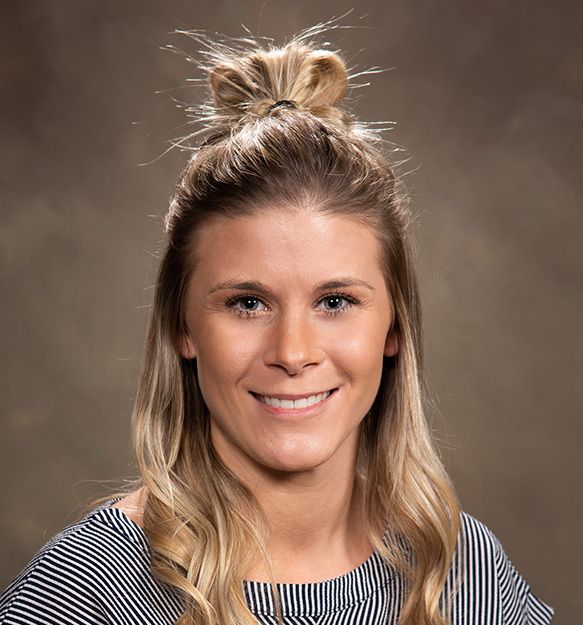 Courtney Rhodabarger got a close look at what being a nurse is all about while working as a certified nursing assistant. She knew then what her next step would be.

"I fell in love. I wanted to help others feel better," she said.
After earning her bachelor's degree from Indiana University East, Rhodabarger made her way to Reid two years later, working at the Care Pavilion in Connersville. She joined the Acute Rehab Unit nearly a year ago.
"My favorite thing about being a rehab nurse is watching the transformation patients go through from the time when they come to us, to completing therapy, and then discharging to go back home with their families," she said.
A Centerville native, Rhodabarger continues to live in the town with her husband, Kasey, and their two boys, Corbyn and Kayson, as well as their dogs, Josie and Trigger.

LeAnne Stiver, RN, Wound Ostomy Care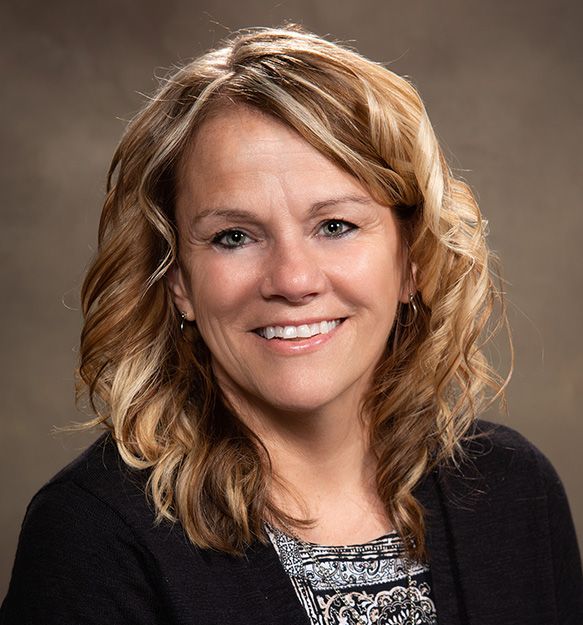 It was a chance encounter that sparked the idea of pursuing a career in nursing for LeAnne Stiver.

"As a college student, I came upon an accident driving home from work one night. At the time, I was a psych major," she said.
"There were significant injuries to the patient, including to his arms and head. That experience intrigued me. For the first time, I felt drawn to a profession. I later switched my major to nursing."
Stiver would go on to get her nursing degree from Indiana Wesleyan University and join Reid in 2005. She's held the same position over the 17 years since.
"Working at Reid Health is special because everybody here has a desire to see everyone else improve and grow," she said. "I love the diversity that working in nursing offers. You can specialize in a particular field and still be part of a larger team."
Stiver lives in New Paris, Ohio, with her husband of 20 years, Dean. The couple have six kids, Beth, Alex, Chris S., Jason, Chris H., and Cody.

Chelsea Vogel, RN, Progressive Care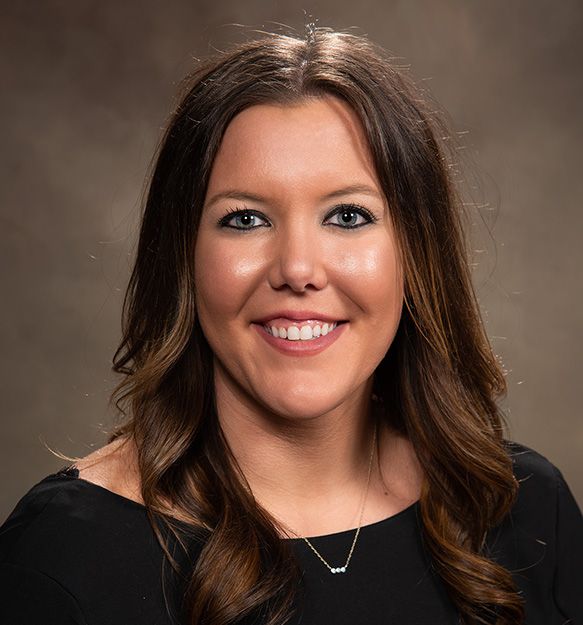 A native of Fort Recovery, Ohio, Chelsea Vogel earned her nursing degree from Ball State University.

She joined Reid in 2017 and has worked on the Progressive Care Unit ever since.
"Since I was young, I always wanted to be a nurse. I always imagined serving others as a nurse and truly making an impact during their toughest days," Vogel said.
"It's such a hard career, but it's also such a rewarding one in so many ways. There's no feeling like when a patient looks at you and truly appreciates everything you've done for them."
Vogel continues to live in Fort Recovery with her husband, Nic.

Kristin Wright, RN, Reid Outpatient Surgery and Endoscopy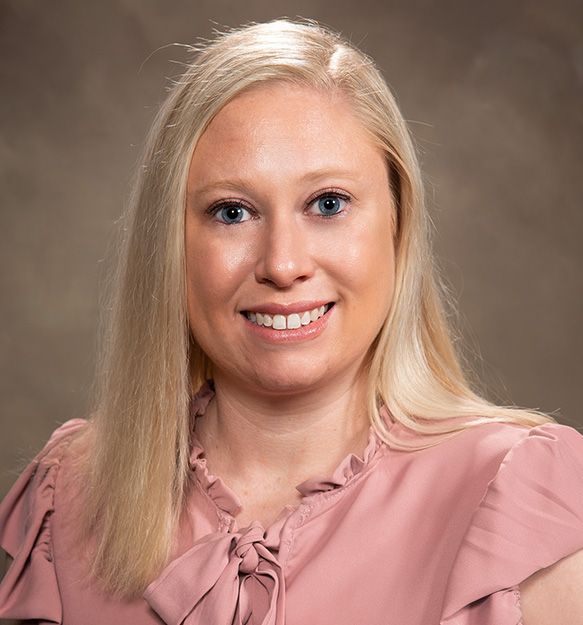 Kristin Wright was inspired by her mother's example to become a nurse, but it was a high school internship that showed her exactly what kind of nurse she wanted to be.

"I chose nursing because I grew up watching my mother as a nurse and saw the passion she had for taking care of patients," Wright said.
"I did an internship in surgery my senior year of high school and absolutely fell in love with every aspect of it and knew I wanted to work in that area."
A lifelong Richmond resident, Wright graduated from Indiana University East. She joined Reid as a student nurse tech while working her way through college before eventually making her way to Reid Outpatient Surgery and Endoscopy.
"I get such joy in seeing patients go home from their surgery with their issue or illness alleviated so they can live their lives how they desire," Wright said. "I enjoy getting to provide such personal care to patients who are experiencing a scary time in their lives and creating a positive surgical experience for them."
Wright has been married to her high school sweetheart, Matthew, for six years. They have twin children, Gavin and Raelynn.