Right
beside
you.
Ortho patient: 'I really felt like I was with family' at Reid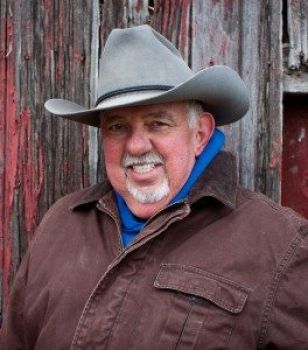 Hargis Short
Years of "fun and danger" finally caught up with Hargis Short in 2010. But this outdoorsman and retired Ohio state trooper didn't injure himself doing anything exciting. No the first sign of trouble came when he misjudged a step in his house and landed awkwardly on his left foot.
The result? A tear to the meniscus one of the shock-absorbing structures in the knee joint. Hargis sought help at the Reid Orthopedics satellite office in Eaton and saw Dr. Mario Lee who later performed surgery to repair the tear. Then about a year later Hargis was working on his farm and stepped off a concrete path landing awkwardly again. It was another meniscus tear in a different location requiring another surgery by Dr. Lee.
In different circumstances Hargis might have gotten discouraged. But Dr. Lee kept his spirits up. "Dr. Lee explained that I wasn't over the hill or anything like that" he says. "I've just lived a very physically active life and that's made me more susceptible to injuries like these. In fact Dr. Lee told me that eventually I'd need a total knee replacement—but not yet."
Hargis still remembers how well he was treated at Reid Hospital after his surgeries. "You would be impressed by how nice people are at Reid. I really felt like I was with family" he says. "And the food was great! Before each meal I'd get a seven- or eight-page menu and could call down to the kitchen and order what I wanted. My wife told me not to get used to it."
Hargis recovered nicely from his surgery and returned to his active lifestyle with activities that include hunting taking care of his horses and playing with his son. Over time his knee deteriorated further and Dr. Lee recommended a total knee replacement. "I had that done and now I feel better than ever" he said. "Dr. Lee made the difference."
---