Right
beside
you.
Provider Careers
Reid Health is always looking for great physicians to add to our team. Reid is the place to look for physician careers!
Provider Careers
Support Staff
Regardless of our current vacancies, we also welcome applications from qualified and trained individuals.
Current Job Postings
Open Interviews
Open interviews are held in the Human Resources department at Reid Health. You can now walk-in any weekday between 2pm and 4pm for an interview. Bring your resume and dress to impress.
Learn More
Faces of Reid
The minute you step into Reid's doors, you'll be surrounded by friendly faces. Each of our employees – from our leadership team and providers, to those working at the Ginkgo Boutique and the Café at Twelve Hundred – make up the friendly and caring environment we call Reid Health. Our people are involved and care for our community – making this a home, rather than a place they simply work. They are the reason our patients feel comfortable. They are the reason we are ranked among the best in quality care.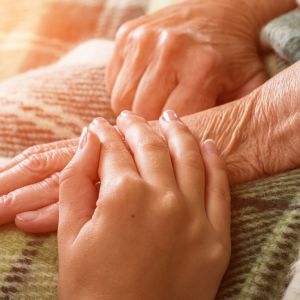 Erin J.
Cath Lab
Overall this is a great place to work! The atmosphere is positive, the work is fulfilling and I feel like everyone really wants to do the best they can for our patients. This is probably the most fulfilling job I have ever had.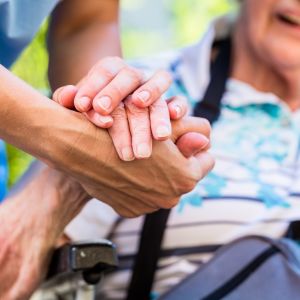 Jennifer M.
Nursing Unit
Everyone was so welcoming and has been great to work with. They truly take people under their wings and want to see them succeed. I have never worked for a department that works together so well. Everyone steps up each and every day. I feel that Reid truly cares about their employees and they make that known. I have never worked for a company that I feel as if I am not just a "staff" member but cared for as a person and for what I do and contribute. This was the best decision I have ever made to come to work here at Reid. I would highly recommend others to come to work here. I feel as if I finally found my home.
What Reid Health Looks for in Employees
Reid currently employs more than 2,800 people and benefits from the services of 400 community volunteers. Our medical staff includes over 280 members, over 200 physicians – 88.5% percent of whom are board certified – and represents nearly 40 specialties and sub-specialties. While we are a community-centered hospital, Reid is also known as a regional referral center, equipped with the latest technology and sophisticated healthcare services. We are verified as a Level III Trauma Center and have been certified as a Primary Stroke Center. Our immediate service area includes over 260,000 residents in 7 counties, with an extended service area of 10 counties and over 1 million residents in east central Indiana and Ohio.
Check out the Be Reid video and bereid.com for more information about the community that Reid calls home!
Become part of the Reid team today! Take a look at the following areas to learn more about how you can make a difference at Reid.
In the best interest of our patients, beginning 2018-2019 Reid Health will require the flu vaccine for all employees. Exceptions may be granted for those with medical or religious reasons.
For more information about living and working at Reid, please feel free to contact us by filling out the below form or calling 1-800-589-4600