Handling anxiety and depression before and after joint surgery
An estimated 40 percent of adults who undergo surgery experience high anxiety. From young athletes to elderly patients, millions of Americans undergo joint surgeries each year.
Athletes commonly need joint surgeries due to injuries like a torn ACL (ACL surgery) or an injured elbow ligament (Tommy John surgery or TJS) but the largest number of joint surgeries are performed due to joint damage from arthritis. Arthritis, also known as osteoarthritis, occurs when the cushioning around joints, called cartilage, wears away and results in bones rubbing against one another. This causes pain, stiffness, swelling and can lead to permanent joint changes and disability.
Joint injuries take more than just a physical toll on the body. Arthritis and athletic injuries can have a profound impact on mental health.
Athletes who are sidelined due to a joint injury can experience a sense of loss of identity and depression. And, of the 54 million Americans who have arthritis, approximately one-fifth of them—or 10 million people—have symptoms of anxiety or depression.
Depression from injuries, osteoarthritis and emotional stress can interfere with daily tasks like going to work, unloading groceries from your car or missing out on events with friends and family. There are treatments available to repair joint injuries, increase levels of activity and lead to a healthier, happy life.
Joint surgeries help more than a million Americans each year. Advances in medicine and technology have made several kinds of joint surgery possible. From joint preservation techniques to robotically-assisted joint replacement surgeries, procedures are available for all situations and patients are matched with the one for their best recovery.
Joint surgery can increase mobility and improve quality or life. Despite knowing the positive outcomes, many people still feel anxious leading up to surgery.
Anxiety Before Surgery
Anxiety is the body's response to an anticipated event and is usually marked by extreme feelings of nervousness, tension and worried thoughts. When it comes to surgery, people may worry about the procedure, how their recovery will go, finances, childcare and other anticipated disruptions in routine. All of this can lead to anxiety.
Signs of Anxiety
Feeling nervous
Feeling restless or tense
Trembling
Rapid breathing
Increased heart rate
Sweating
Upset stomach, diarrhea and nausea
Overall lethargy
Insomnia
When anxiety becomes extreme, it can lead to an anxiety attack. An anxiety attack is an episode of intense fear that can include shortness of breath, sweating and increased heart rate. There are actions you can take to help calm your mind about your upcoming procedure and help prevent an anxiety attack before surgery.
How to Calm Yourself Down Before Joint Surgery
A positive mindset is correlated with faster recovery times. If you are feeling anxious before an upcoming surgery, follow these methods to help relieve feelings of worry or anxiety.
1. Be informed.
Talk with your physician and nurses about the upcoming procedure and ask questions. Knowing what to expect before, during and after surgery can make the entire process less scary.
2. Use guided imagery.
Envision yourself confidently and calmly waking up and going to your appointment on the day of surgery. Imagine everything going smoothly and recovering quickly. Imagine how much better you will feel and the fun things you will do once you have recovered.
3. Pause and relax.
If you start to feel anxious, take some time to step aside from what you are currently doing and relax. Going outside, listening to your favorite music, journaling or calling a friend are some ways you can relax.
4. Round up a support team.
Having friends and family to lean on before and after surgery will help with the logistics of getting to and from a procedure but also provide you with the support after.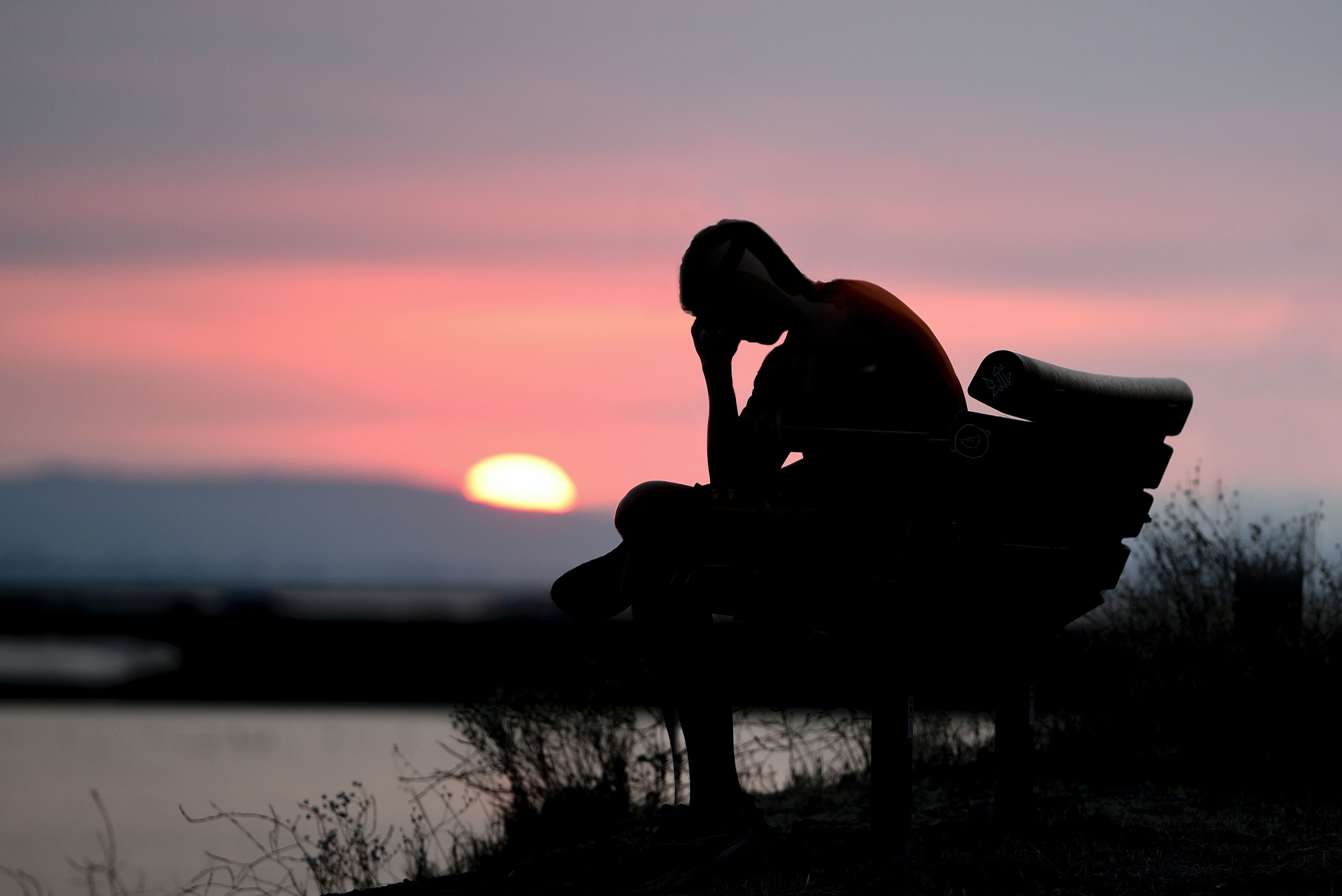 Depression After Surgery
Some patients experience depression after surgery due to a bad reaction with anesthesia, pain and discomfort, physical, mental and emotional stress from the surgery, and concerns about their quality of life.
Depression after ACL surgery and other sports injuries isn't uncommon. People who undergo joint replacement surgery experience higher rates of clinically diagnosable depression compared to the general population. Whether you suspect you may be battling post-op depression after knee replacement or battling panic attacks after surgery for an athletic injury, there are signs you can watch for to know if you may be experiencing mental effects.
Signs of Depression
Depression is marked by a persistent low mood and feelings of hopelessness or despair along with other symptoms including:
Fatigue
Trouble with memory and decision-making
Irritability or restlessness
Feelings of worthlessness and helplessness
Loss of interest in ordinarily pleasurable activities
Feelings of anxiety, guilt stress or a combination
Change in appetite
Aches, pains or headaches
Suicidal thoughts
It's important to watch out for these feelings after surgery because the loss of movement can often create feelings of helplessness, which can create an environment that fosters depression.
Tips to Cope After Surgery
Depression, injury, osteoarthritis and anxiety all tend to be intermingled during the process of healing, so if you're experiencing these symptoms, know that help is possible and out there.
1. Be prepared.
Prior to surgery, talk with your physician and nurses about what to expect during recovery. If you know what is coming, you will feel more in control.
2. Lean on other people.
Reach out to family and friends to let them know how you are feeling. Having someone to talk to, visit with or drive you to and from physical therapy can boost your mood.
3. Keep perspective.
You've made it through the surgery and are on your way to recovery. It may feel overwhelming at times but give yourself credit for getting this far. Remind yourself that you will continue to get better. Soon, you will be living a more active, healthier and happier life.
4. Connect with a professional.
There's no shame in getting help both from your doctor or a therapist during this difficult period and can help ensure you manage the next few months safely.
If you have been living with osteoarthritis and anxiety, talk to a provider about potential treatment options. If you have been experiencing persistent feelings of depression and anxiety, Reid Health has several locations and providers available to help.