Modern technology makes robotic surgery safer than ever
When it comes to orthopedic and spinal surgical procedures, nothing compares to the precision, flexibility and control robotic-assisted technology has to offer. Yet, some patients are still apprehensive when told an upcoming surgery will be robotic-assisted.
Many of the fears around robotic surgery are misguided, primarily due to a lack of understanding about what this type of surgery is, what it entails, and what the benefits are compared to traditional procedures.
But first, a little background on robotic-assisted surgery.
The surgical gamechanger
In 2000, the da Vinci Surgical System blazed a new trail by becoming the first robotic surgery system approved by the Food and Drug Administration (FDA) for general laparoscopic surgery. The technique was rapidly adopted by hospitals across the United States and Europe for use in the treatment of a wide range of conditions.
Fast-forward to today, and robotic-assisted technology has only gotten better and broader in the scope of conditions it can treat.
"Five to eight years ago, people didn't know about robotic-assisted surgery. People thought robots were just used to put cars together in Detroit," said Mario Lee, MD, an orthopedic surgeon with Reid Health. "It's amazing how much robotics have infiltrated all of medicine. It's an idea whose time has come."
Dr. Lee uses Mako® Robotic-Arm assisted technology to perform hip and knee replacement surgery on his patients. In addition to the Mako® System, Reid Orthopedics offers the Mazor Renaissance® Guidance System for surgical procedures on the spine. The da Vinci Surgical System is also in use at Reid Health by other specialists for gynecological and urological procedures. All systems enable surgeons to perform many types of complex procedures with more precision, flexibility and control than is possible with conventional techniques.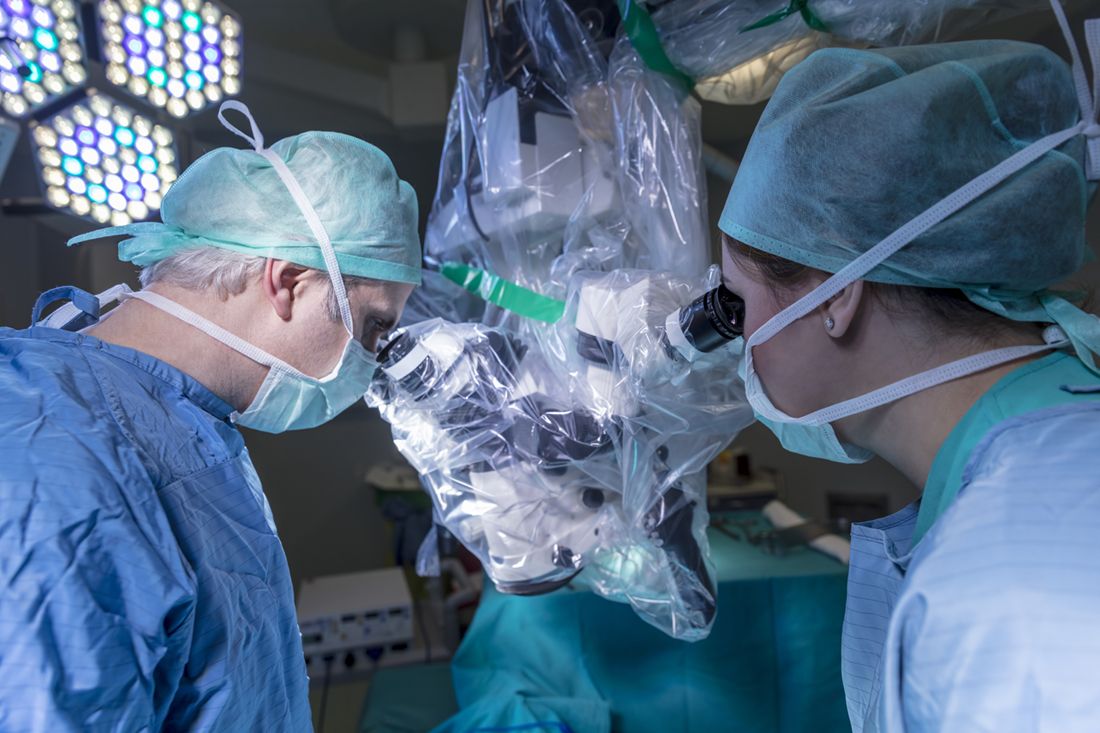 Advantages of robotic-assisted surgery
Surgeons who use robotic systems have found that, for many procedures, it enhances control, flexibility and precision during the operation, as compared to traditional surgical methods. Robotic surgery enables surgeons to better see the surgical site, and surgeons are able to perform delicate or complex procedures that might have been extremely difficult or even impossible with other methods. It's important to note robotic-assisted surgery is always performed by an experienced surgeon.
The Mayo Clinic lists the following additional advantages of robotic-assisted surgery:
Fewer complications, such as surgical site infection
Less pain
Less blood loss
Faster recovery
Small, less noticeable scars
Similar to conventional open surgery, there is a small risk of infection and other complications with robotic-assisted surgery.
Who are good candidates for robotic-assisted surgery?
According to Dr. Lee, just about everyone can be a good candidate for robotic-assisted surgery. In fact, he estimates as many as 95 percent of his patients receive robotic-assisted surgery.
However, there are those cases in which the option is traditional surgery.
"With the Mako® system, we first take a CT scan of the affected joint and upload it into the Mako® software, where a 3D model of the joint is created. That 3D model helps us make a surgery plan based on a patient's unique anatomy," Dr. Lee explained. "Sometimes, a patient might have some metal or hardware in the joint that prevents us from getting a good CT scan. This is an example of a situation where robotic-assisted surgery likely wouldn't be an option."
Dr. Lee advises patients who need surgery to consult with their physician about the benefits and risks associated with a robotic-assisted procedure and how it compares with other surgical techniques available.
Contact Reid Health to determine if one of their many robotic-assisted surgical systems might be a viable option for your upcoming surgery.