2019 Annual Report
Reid Health wants you to know we are invested in your community. In 2019, you may have noticed Reid Health Community Benefit was traveling all over Reid's service area distributing various grants focused on improving the communities we serve.
Reid Health Community Benefit funded the community with a total of $29,778,645 in 2019.
Over $3.7 million dollars was given directly to the community we serve to help support efforts that address health needs in the community. The needs include mental health and substance misuse; physical activity, nutrition, and weight; and access to care. Through these funds, over 50 organizations, educational sessions, programs, and screenings were able to address health needs in the communities we serve.
Grants
A portion of these funds is distributed to other organizations in the communities we serve comes in the form of grants. Reid Health knows the only way we can improve the health of the communities we serve is by working together with other organizations in the community. Through our collaboration and funding, we can improve our communities and ensure tomorrow will be even brighter than today.
So how are grants distributed?
Grants are distributed based on a set of prioritized health needs and an applicant's plans to address these needs. We know there are unmet needs in the communities we serve, and with the help of the community, it is our mission to help.

How does Reid know what my community's health needs are?
Every three years a Community Health Needs Assessment (CHNA) is performed for our service area. This process involves the community to identify and analyze community health needs and assets, in order to prioritize needs, and develop a plan to act upon the significant unmet needs in the community. A CHNA, along with an implementation plan are conducted every three years. The plan for 2017-2019 identified the following areas to be the primary areas of focus:
Access to Care
Mental Health & Substance Misuse
Nutrition, Physical Activity and Weight
These plans are always available in further detail at Reidcommunities.org
Reid gives to the community
Reid Health provided $3,791,385 to over 50 programs, educational sessions, and screenings in the form of funding and grants to address the health needs of the communities we serve.
Reid Health provided $268,379 in grants to 38 community programs for 2 different grant cycles.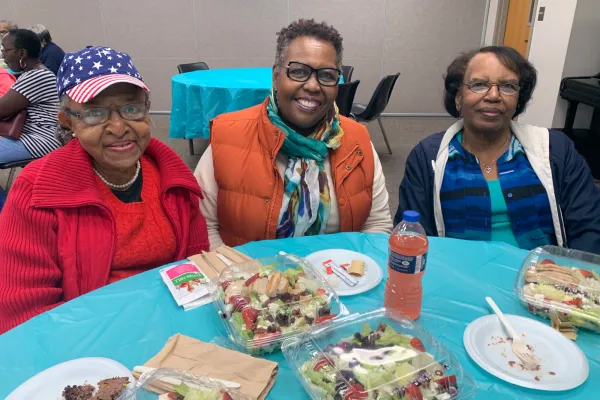 Nutrition, Physical Activity & Weight
$147,030 was granted to 22 organizations that sought to get people moving, start conversations, and provide education on how to live a healthy lifestyle.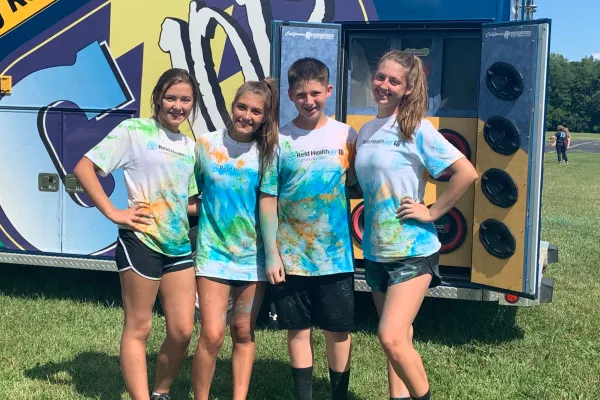 Mental Health & Substance Abuse
$121,249 was granted to 16 organizations. These organizations sought to provide education and resources to address mental health and fight substance misuse in our communities.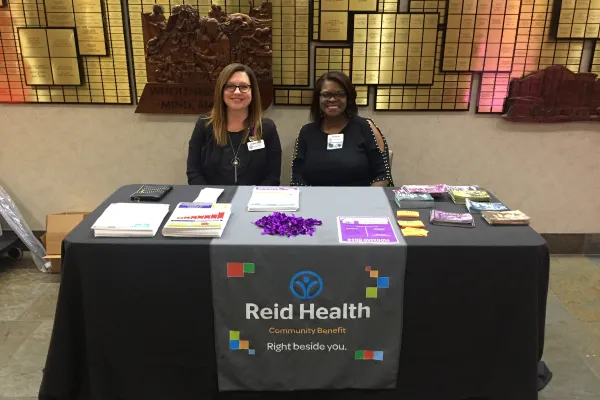 Serving the community
In 2019, 101,745 people in the Reid Health service area benefited from the programs and services sponsored by Reid Health Community Benefit.