Building UP* in Connersville
Big things are happening in Connersville!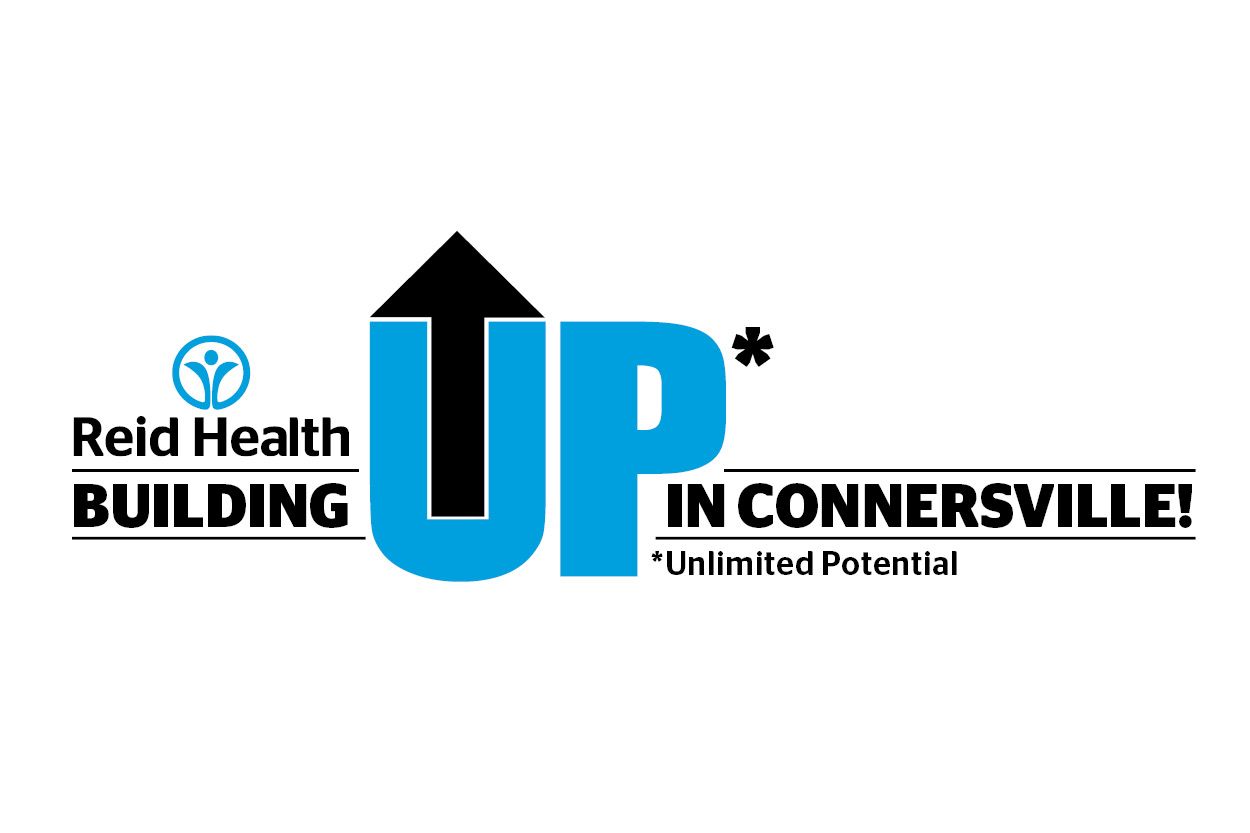 Reid Health has big plans for our presence in the city of Connersville, plans that will keep us in the community for generations to come.
Our Governing Board has given approval for a new state-of-the-art campus, a $100 million-plus investment that represents our continued commitment to the community now and well into the future. The new facility will replace the current building at 1941 Virginia Ave. and give the region access to top-level, state-of-the-art care tailored to the needs of Fayette County.
This page will provide regular updates about the project. This will include news about construction timelines, planned healthcare services to be available once the new building opens, and celebration events. There is also an area where you can submit questions about the project.
This is an exciting time for all of us at Reid Health, and we hope the residents of Connersville, Fayette County, and beyond are just as excited. We remain committed to this community, and we can't wait to see what we can accomplish together.

Craig Kinyon, Reid Health President/CEO
Governing Board approves plans for new state-of-the-art campus in Connersville
On Sept. 26, the Reid Health Governing Board gave its approval for a new state-of-the-art campus in Connersville, a $100 million-plus investment.

A groundbreaking ceremony is scheduled for Wednesday, Oct. 19 to formally mark the beginning of construction at the former Kmart property, 2500 Park Road. Reid acquired the site in early 2021 and removed the long-standing eyesore that the former retail building had become.
The new facility will replace the current building at 1941 Virginia Ave., which traces its origins back more than 100 years. The complex's age -- along with maintenance that was deferred as previous owner Fayette Regional Health System experienced financial difficulties -- made building a new campus the more financially sound option over renovating the current location.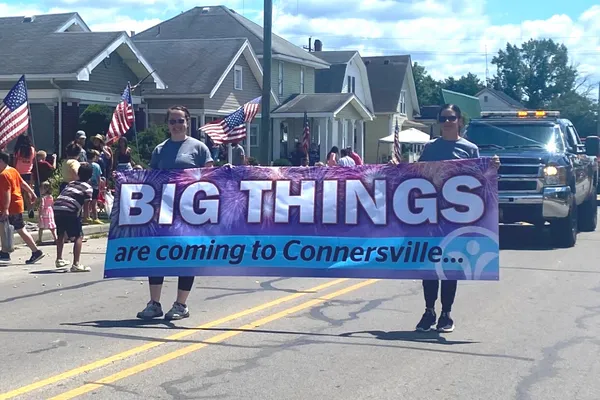 Behind-the-scenes work is setting the stage for the start of construction
Last fall, Reid Health administration and staff gathered with residents and community leaders from Connersville and Fayette County to celebrate Reid's decision to build a new state-of-the-art facility in the city. Although construction hasn't formally started yet, a great deal of behind-the-scenes work occurs each day to move the project forward.

Over the past few months, Reid has been working with its construction partners -- architectural firm HKS, Skanska USA Building Inc., and Shook Construction -- to finalize the design of the new building.

"We're excited to get started," said Craig Kinyon, Reid Health President/CEO. "We promised to build a $100 million facility in Connersville, and that's what we're going to do. You can count on us."
Get the latest information about the project
We would love to hear from you!
Connersville Project FAQ
What is being done?
Reid Health is building a new campus in Connersville at the site of the former Kmart store, 2500 Park Road. At this time, the new facility is expected to be a two-story, 177,000-square-foot building with more than 400 parking spaces and a helipad. With the project still in its early stages, construction costs could change, but the total investment is expected to be $100 million.
Why is Reid building a new facility?
This is the most efficient, cost-effective solution for the problems presented by the aging current building. The Virginia Avenue complex, as it now sits, represents 100 years' worth of construction and renovation projects, from the original sections on the north end of the site to the most recent addition built in the1990s. The result is a location that can't easily be remade to meet the needs of a modern healthcare facility.

Some sections sit unused because of the prohibitive costs associated with necessary renovations. Others, such as the Emergency Department, are simply too small. Then there's the expensive repairs needed for HVAC equipment, the roof, windows, and other systems that are either at the end of their lifecycle or already past it.
How is this project being funded?
The new facility will primarily be funded through a tax-exempt bond finance issue. This plan was approved by Reid's Governing Board and funded in July 2022. It's more cost effective and prudent to pay for the project through tax-exempt bond service than to use cash reserves. The project also will include an element of philanthropic support.
What will the new building look like?
Designs for the new facility are still being finalized, but we anticipate having a first rendering of the building that we can share in mid-October.
What services will be offered there?
Plans for what specific services will be available at the new campus are still being developed, but there will be an Emergency Department, radiology and laboratory services, and a mix of primary and specialty care options for patients.

Will inpatient care be available at the new facility?
No. When Reid Health acquired most of Fayette Regional's assets three years ago, we made a promise to the community to maintain access to a variety of high-quality -- and, importantly, sustainable -- healthcare services. We believe the new facility will deliver on that promise. Unfortunately, the costs of offering inpatient care in a community such as Connersville and Fayette County is not sustainable. This is what led to the financial difficulties that forced Fayette Regional into bankruptcy. It's important for us to learn from history and build a sustainable facility that can serve the Fayette County community for generations.
Will local companies be used on the project?
Reid is working with architectural firm HKS to design the new campus. HKS is a worldwide company and widely recognized as the premier healthcare design firm in the United States.

Skanska USA Building Inc. and joint venture partner Shook Construction will serve as the primary construction partner. Shook and Reid Health have a long history of successful projects including the construction of new Primary & Specialty Care facilities in Winchester and Brookville. Shook is headquartered in Dayton, Ohio, and has offices located in Richmond.

As with any Reid project, we choose to work with local contractors whenever possible, and we look forward to having local participation in the building of this facility.


What will happen to the Virginia Avenue building?
Regular updates about the new campus project in Connersville will be available on this page. In addition to news about construction timelines, planned healthcare services to be available once the new building opens, and celebration events, residents will be able to submit questions about the project through this page.
What will happen to the memorial garden at the former Fayette Regional building on Virginia Avenue?
The memorial garden is a veryspecial place, and we want to make sure we take great care in preserving the memoryand legacy of those who are honored there. It's likely the garden will be movedto the new campus but, so early in the design phase, an exact plan or locationhave not yet been determined. We will continue to keep the community, and thefamily members of those remembered there, well informed and involved in ourprocess.