Talking with Children about COVID-19
As public conversations around coronavirus disease 2019 (COVID-19) increase, children may worry about themselves, their family, and friends getting ill with COVID-19. Parents, family members, school staff, and other trusted adults can play an important role in helping children make sense of what they hear in a way that is honest, accurate, and minimizes anxiety or fear. It is important that children are offered a safe space to talk about and process their emotions.

The world will always be full of challenging situations and circumstances. Children will need to have the tools to be able to face these challenges in their life and by helping them to talk about their feelings and emotions you are creating one of the most important foundations for emotional wellness in a person's lifetime.
Adults can't insulate or protect children from all painful emotion and so it is important to begin to model for them and to teach them how to handle and deal with strong emotions when they arise.

Here are 3 principles to facilitate communication about emotions with your children:
Be a curious listener.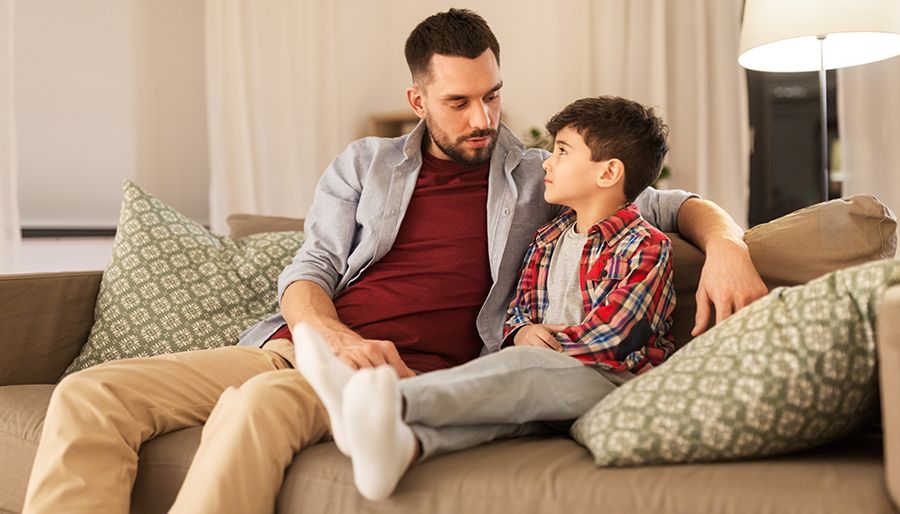 To be an effective listener, you must be curious. How will you know how to respond in a reassuring way if you don't really know what it is that your child is frightened or scared about?
You may assume what scares your child most is what scares you the most. For example, maybe your child seems frightened and you assume it is that they are frightened that they will lose someone close to them (certainly a reasonable assumption) but maybe what is terrifying a young child is the thought of having to be hooked up to some machine if they get the virus. Being curious and listening assures you will be able to address their specific fears.
Ask questions to open dialogue about emotions.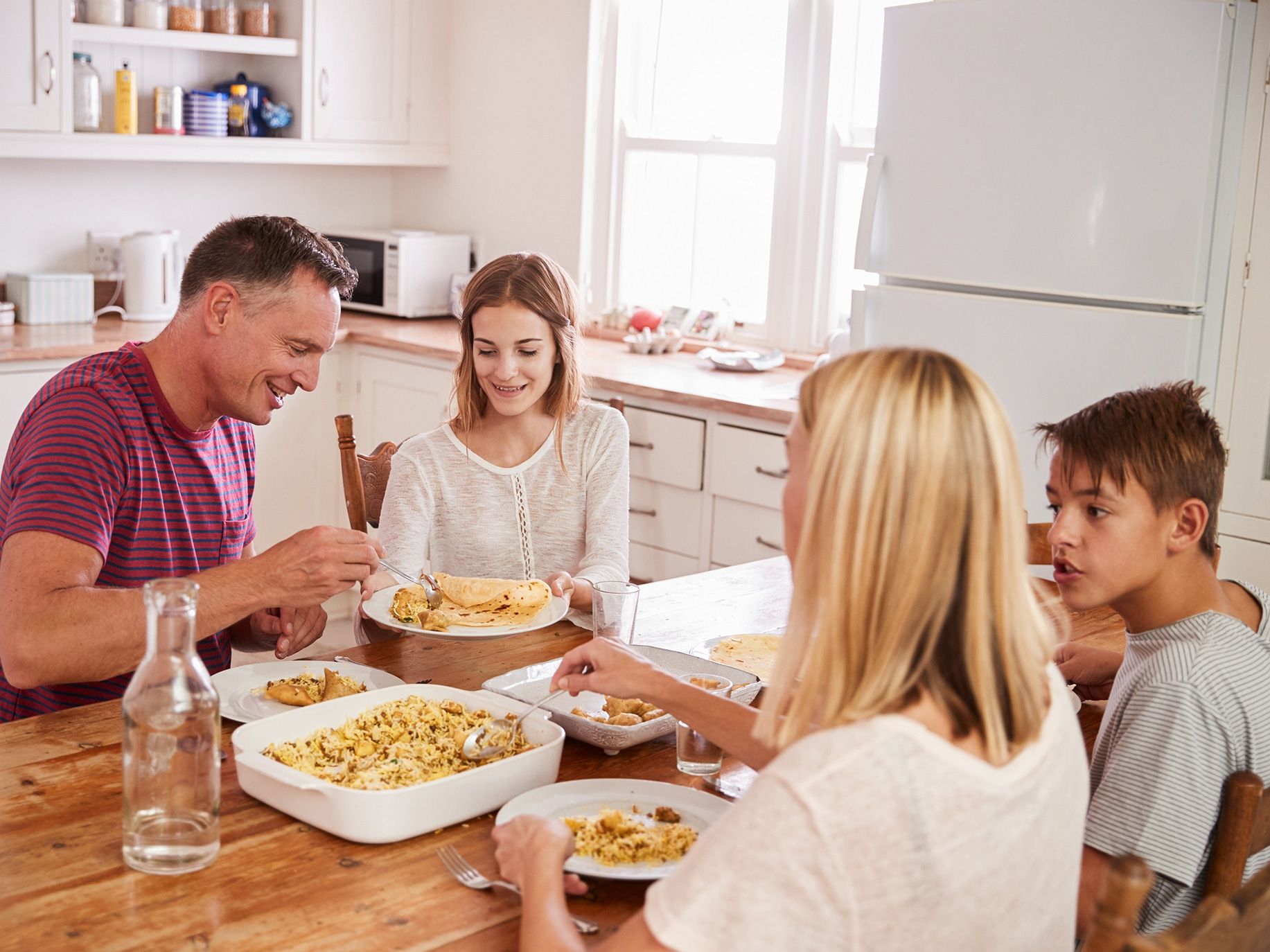 The dinner (or breakfast or lunch) table is a great place to introduce dialogue and lean into the subject of emotions at this time. Inviting children to discuss what they are thinking and feeling lets them know you are open to discussion. You might consider starting conversation this way: "Wow, there certainly is a lot going on in the world right now. I am sure you have seen some stories on the news or on your computers about coronavirus. What do you think and feel about the things you see and hear?"
Listen for the areas that maybe they have the strongest feeling about and then encourage them to talk more about those subjects. Simply encouraging a description and a discussion of these feelings helps children put words to their feelings. Sometimes this is all that is needed. As children describe their feelings and know that the important people in their lives are listening and understanding them goes a long way to resolving the pent up emotion.
Don't be too quick to simply reassure your kids that everything will be OK.
Trying to make everything OK to reassure children without discussion and avoiding their emotions because of a fear that they are too painful and overwhelming for them is definitely the wrong strategy. It is a natural instinct to want to protect your child and there certainly is a time and a place for reassurance - but it is not before your children have had a chance to talk about their emotions and feelings.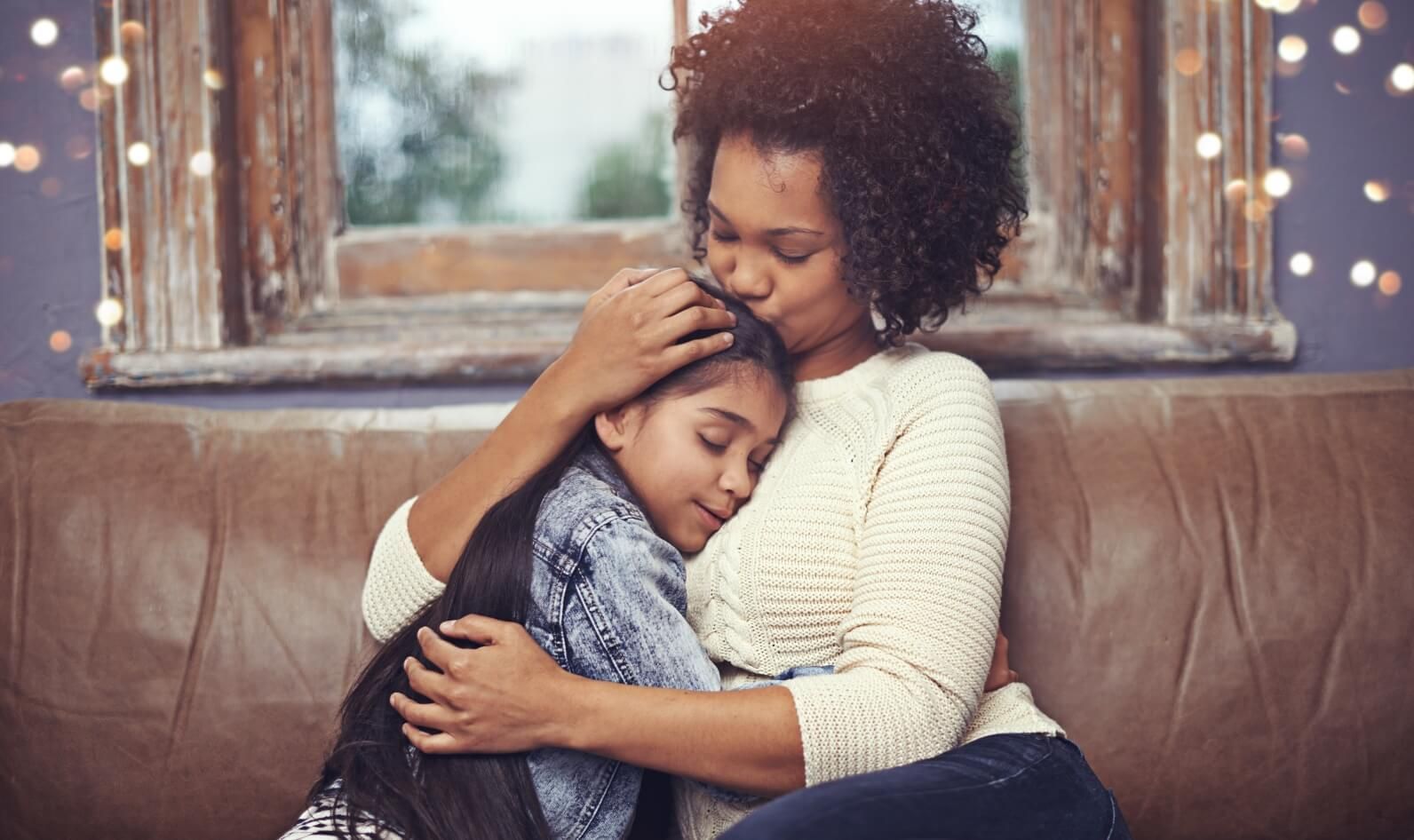 As children work to describe what they are feeling or why they are scared, they are doing something very valuable - they are putting the raw energy of emotion into words and giving it a form. As they describe what they feel they are already doing something critically important - they are training their brains to put emotion into a form that others can connect with and relate to.
Sometimes there are specific fears that arise and children can be overwhelmed, or anxious, and aren't reassured simply by talking. As an adult, you can acknowledge that it is OK to be scared. Sometimes being scared is a normal part of being alive. Let them know their emotions are there to protect them and that fear is often our brains way of waking ourselves up so we can do something to be safe.
If you're looking for ways to help your child understand coronavirus, CDC has created guidance to help adults have conversations with children about COVID-19 and ways they can avoid getting and spreading the disease.