Right
beside
you.
Recipe: Pizza Rolls
Servings: 12
• 1 pound pizza dough store bought
(can make homemade)
• Approx. 1 cup mozzarella cheese
shredded
• 2 oz. mini pepperoni slices
• 2 tbsp. unsalted butter
• 3 cloves minced garlic
• ¼ tsp dried basil
• ¼ tsp. dried oregano
• ½ tsp. dried parsley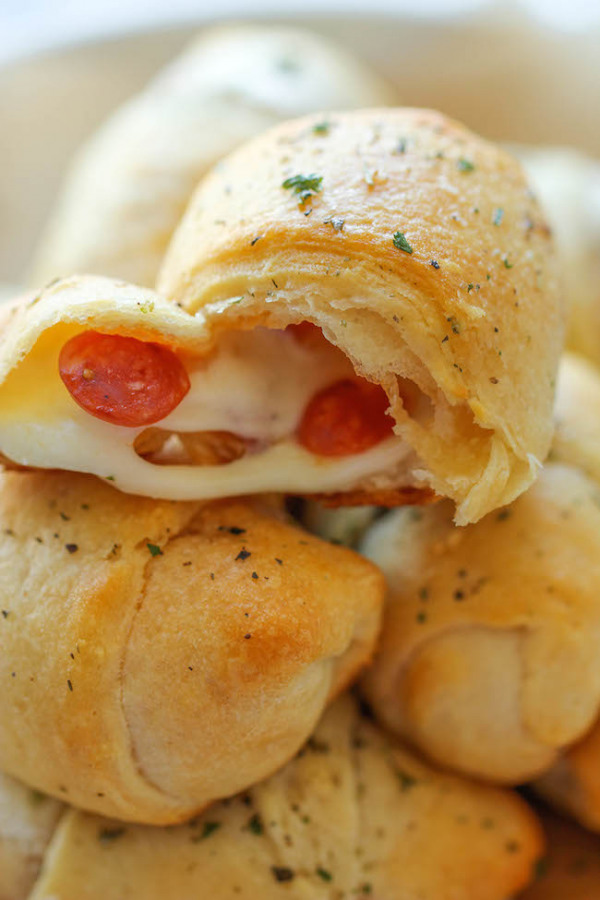 • 4 tbsp. grated Parmesan Romano cheese
• Pizza sauce or marinara sauce for serving
1. Preheat oven to 400 degrees F. Grease a 9 inch round pie pan with cooking spray and set aside.
2. On a lightly floured surface, roll out the pizza dough into a large rectangle. Use a pizza cutter or sharp knife to cut the pizza dough into 12 equal rectangles. Place about 2 tsp. shredded mozzarella cheese on each rectangle and top with mini pepperoni.
3. Carefully take the ends of the rectangles and roll them up around the toppings, pinching the ends to make a ball. Place the balls in the prepared pie pan.
4. In a small saucepan, melt the butter and cook the garlic for 1-2 minutes over medium-low heat. Remove from heat and stir in dried herbs.
5. Bake for 20 minutes or until the tops are golden. Remove pan from oven and brush rolls with garlic butter, sprinkle with Parmesan cheese.
6. Serve the pizza rolls warm with pizza sauce or marinara sauce if desired.
Nutrition Information per serving size - Calories 145, Fat 8g (Sat. Fat 4g), Cholesterol 18g,
Sodium 243mg, Carbohydrates 14g, Fiber 0.5g, Protein 6g