Recipe: Butternut Squash Mac & Cheese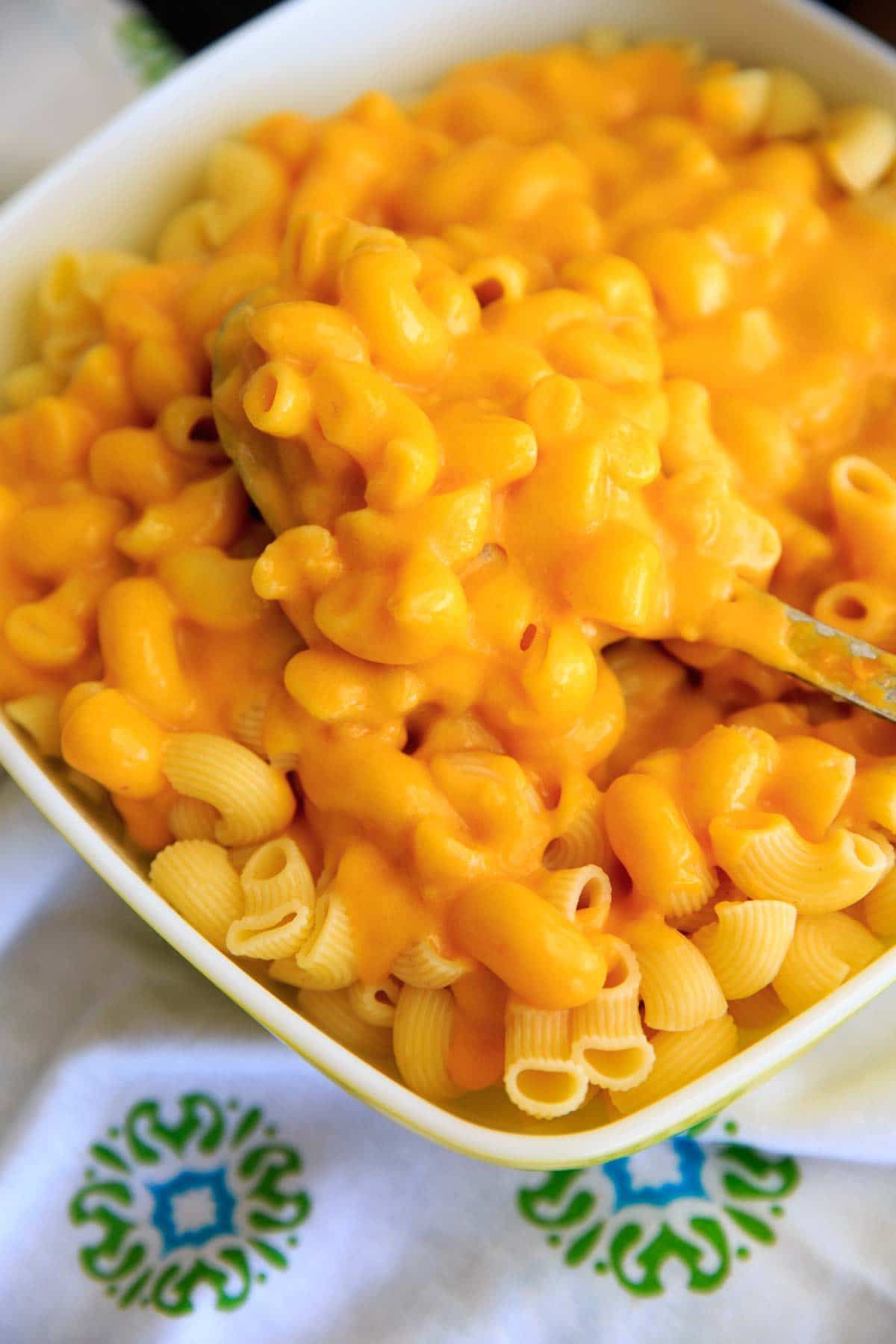 Servings: 6
• 1 medium butternut squash
• 1 (12oz) whole wheat pasta
of choice
• 1 cup chicken or vegetable
broth
• 1 tbsp olive oil
• ½ yellow onion, diced
• 2 cloves garlic, minced
• ½ tsp curry
• 1 tsp fresh thyme (can also
use sage or rosemary)
• ½ cup grated parmesan
cheese (optional)
• Pepper to taste
1. Pre-heat oven to 400 degree F. Line bake sheet with parchment paper
or silicon mat.
2. Cut butternut squash in half, seed and place on baking sheet, skin side
down. Bake for 40 minutes or until fork can prick the skin easily.
3. Meanwhile, bring a large pot of water to a boil. Add pasta and cook
according to package directions.
4. In large skillet, heat oil over medium heat. Add onion and cook for 3-5
minutes. Add garlic and cook for an additional 2 minutes.
5. Scrape butternut squash from skin and place in blender or food processor.
Add onion, garlic, thyme, curry and vegetable broth and puree until smooth.
6. Return pureed butternut squash to skillet over medium heat. Add pasta
and pepper until well combined.
7. Sprinkle with parmesan cheese, if desired, and serve immediately.
Nutrition Information: 1 cup serving size based on whole wheat medium shells pasta -
Calories 285, Fat 5g (Saturated 2g, Polyunsaturated 0.5g, Monounsaturated 2.5g),
Cholesterol 7g, Sodium 150mg, Potassium 221mg,
Carbohydrates 48g, Fiber 7g, Protein 11g​