Recipe: Apple and Carrot Pancakes
Servings: 10-12 4" pancakes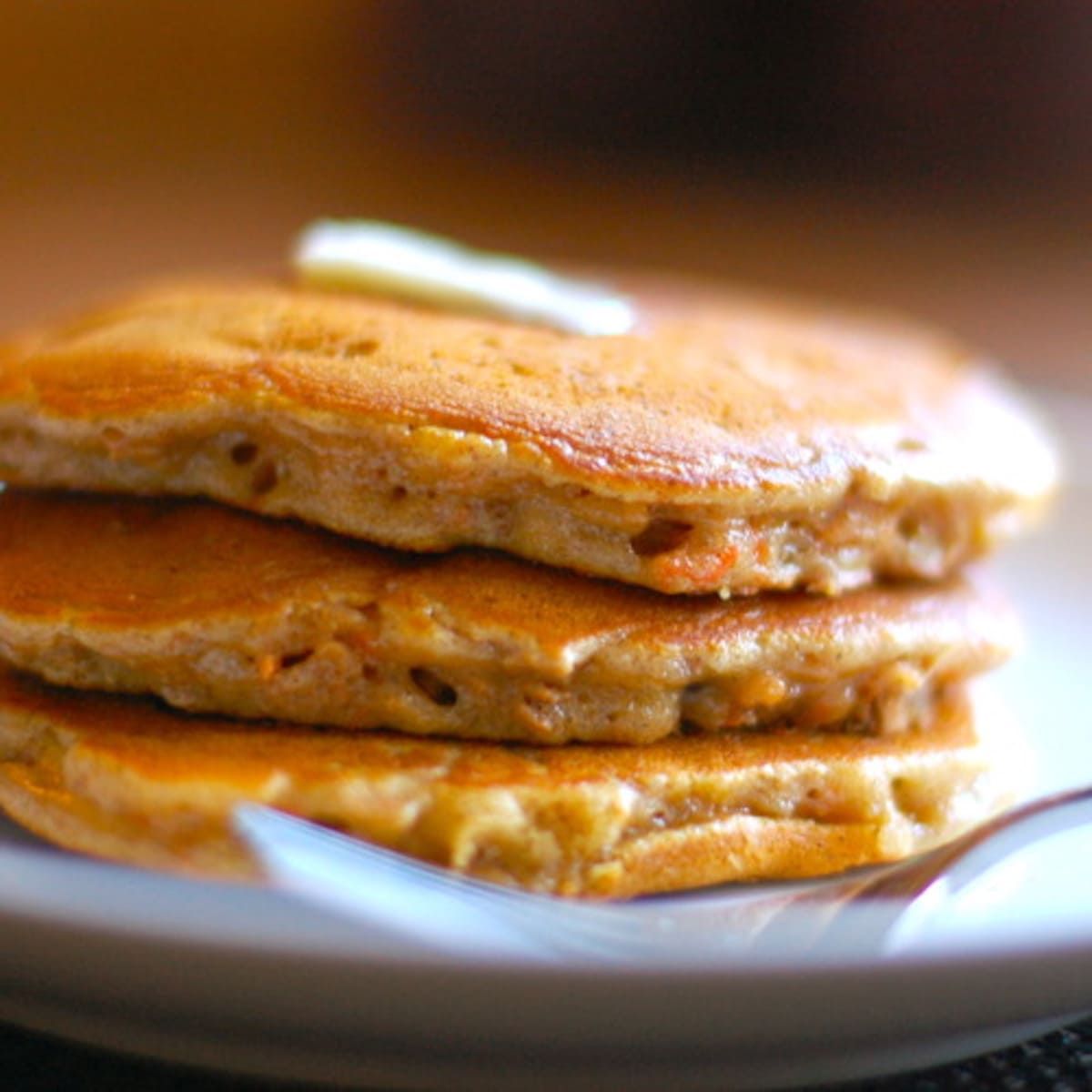 Ingredients:
• ½ cup all-purpose unbleached flour
• ½ cup whole wheat flour
• 1 medium apple shredded
• ½ cup carrots, finely grated
• 2 tbsp. ground flax seed
• 2 tbsp. granulated sugar
(can replace with artificial sweetener,
watch measuring substitution changes)
• 1 tbsp. baking powder
• 1-3 tsp. cinnamon
(preference on amount)
• 1 cup milk (recommend reduced fat
such as 1% or skim)
• 2 tbsp. oil
• 2 tbsp. water
1. Mix dry ingredients, apple and carrot together.
2. Whisk milk, oil and water together.
3. Add the dry ingredients into wet ingredients and mix together until all
dry ingredients are moistened.
4. Pour ¼ cup of the pancake mixture onto a greased griddle or pan
over medium heat and cook for 3 minutes on each side.
Nutrition Information per pancake - Calories 88, Fat 3g, Cholesterol 0.5g,
Sodium 147mg, Carbohydrates 14g, Fiber 2g, Protein 2g