5 Running Injuries Experienced in Virtual 5Ks
The benefits of running have been long-known: the runner's high, the improved circulation and the links to decreased stress and depression. As more people have been working from home, many have been turning to apps, online lessons and virtual races to maintain healthy habits. Virtual 5ks can help runners and active people stay motivated and working towards goals, which in turn can help to combat anxiety and depression.
The Popularity of the Virtual 5K
One million people reportedly downloaded the Couch to 5K app, also known as C25K, in 2020, introducing many people to the world of running. Meanwhile, of the established runners surveyed by the National Runner Survey (SRS), 26 percent ran virtually in 2020.
Virtual races have become hugely popular; they're official races you can register (and often receive a medal) for. You can run when and where you want before reporting your distance and time through a fitness tracker or manually entering it online.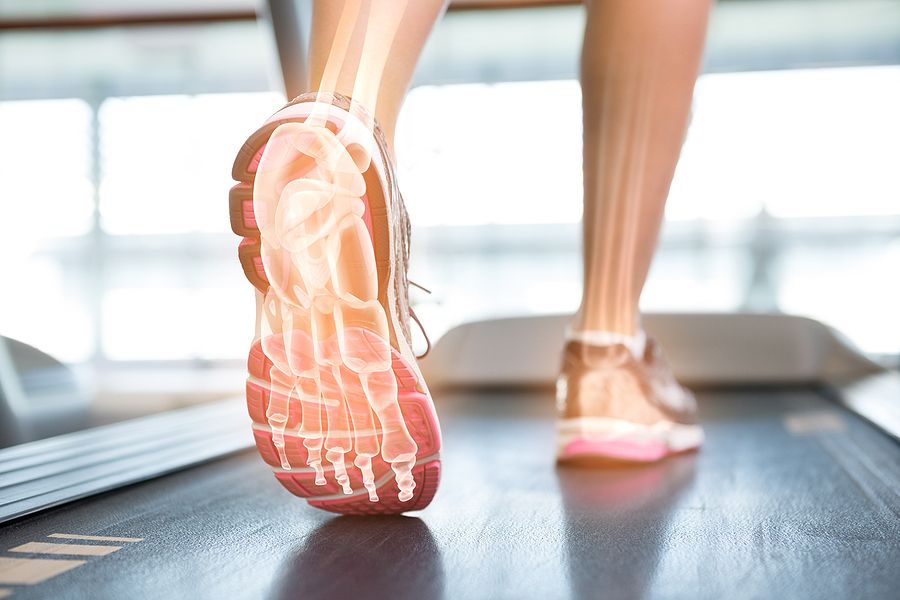 A 5K is typically the first race a beginner runner will set their sights on. The distance is five kilometers, or just over three miles. To someone who has never participated in a sport before, this distance can be daunting.
The recent increase in new runners has also led to an increase in running-related injuries. Several studies show novice runners are more prone to injury than experienced runners. You are two times more likely to suffer a running injury if you are a beginner. Running injuries can range from mild pain while running to more severe bone fractures. We're sharing some of the most common running injuries experienced by new runners and what you should look out for when you're lacing up.
5 Common Running Injuries New Runners Face
Jumper's Knee (Patellar Tendinopathy )- Patellar tendinopathy is one of the most common leg injuries from running, affecting 12 percent of runners. Patellar tendinopathy occurs when the tendon that attaches your kneecap to your shin bone becomes injured or inflamed, resulting in pain below your kneecap.
Policeman's Heel (Plantar Fasciitis) - Plantar fasciitis is one of the most common foot injuries from running, with as many as 18 percent of runners suffering from the condition. A band of tissue called the plantar fascia connects the heel bone to the toes. When this tissue becomes strained, irritated, swollen or weakened, it results in plantar fasciitis, causing pain in the heel bone that can radiate to the back or outside of the heel.
Hamstring Tendinopathy - Hamstring tendinopathy, also known as hamstring tendonitis, occurs when the tendons that attach the hamstring muscle (on the back of the thigh) to the pelvis, knee and lower legs become inflamed or injured. Hamstring tendinopathy causes a cramping pain on the backside of your thigh or buttocks and accounts for 12 percent of running injuries.
Shin Splints - You've probably heard of "shin splints," or medial tibial stress syndrome, which is one of the more common lower leg running injuries. Shin splints are an overuse injury and cause pain along the inside and fronts of the lower legs that improves when you are resting and worsens with activity.
Iliotibial Band (or IT Band) Syndrome - Iliotibial band syndrome occurs when the iliotibial band, which runs from the outside of the pelvis to the knee, becomes inflamed and results in impingement of the knee. Pain from iliotibial band syndrome is felt along the iliotibial band from the outside of the knee up to the hip.
Preventing and Treating Running Injuries
Approximately 80 percent of running injuries are caused by overuse. A new runner may not know the importance of stretching, warming up and cooling down when it comes to the sport. These pre- and post-workout activities prime your muscles and joints for exercise and minimize risk of injury.
It is important to use the right equipment. You might think running doesn't involve equipment, but common running foot injuries can be caused by improper shoes and socks. Make sure you are fitted for an athletic shoe that provides support and wearing socks that fit and minimize chafing and blisters.
If you are experiencing pain or have had an injury request an appointment with Reid Health Orthopedics & Spine.