3 guilt-free summer salsa snacks
Fruits and vegetables play a key role in contributing to a healthy lifestyle. Many people may be surprised to learn how easy and enjoyable it can be to eat more of them. In fact, making small change in your diet like incorporating fruits and veggies can make a big impact when it comes to reaching health goals.
When you're considering nutrient-rich eating options this summer, a way to include these foods into your diet is as simple and fun as making your own salsa. And for those who have their own gardens at home, you can incorporate homegrown fruits and vegetables when it comes to gathering ingredients.
Not only will you reap the rewards of a great-tasting snack, the benefits of a healthy diet are long lasting as well. A diet rich in vegetables and fruits can lower blood pressure, reduce the risk of heart disease and stroke, prevent some types of cancer, lower the risk of eye and digestive problems, and have a positive effect upon blood sugar, which can help keep your appetite in check.
Making salsa at home couldn't be easier!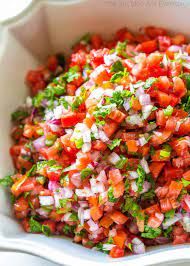 Here is a fresh, Tomato Salsa recipe that makes a great summer snack:
Servings: 4 servings
2 medium tomatoes, seeded and diced
1-2 jalapeno peppers, seeded and minced
2 tablespoons finely chopped red onion
2 tablespoons chopped fresh cilantro, or parsley
1 clove garlic, minced
1-2 teaspoons lemon juice
¼ teaspoon salt
Combine all ingredients in a small bowl. Serve within 1 hour.
For a veggie-packed option, try this Easy Corn Salsa recipe: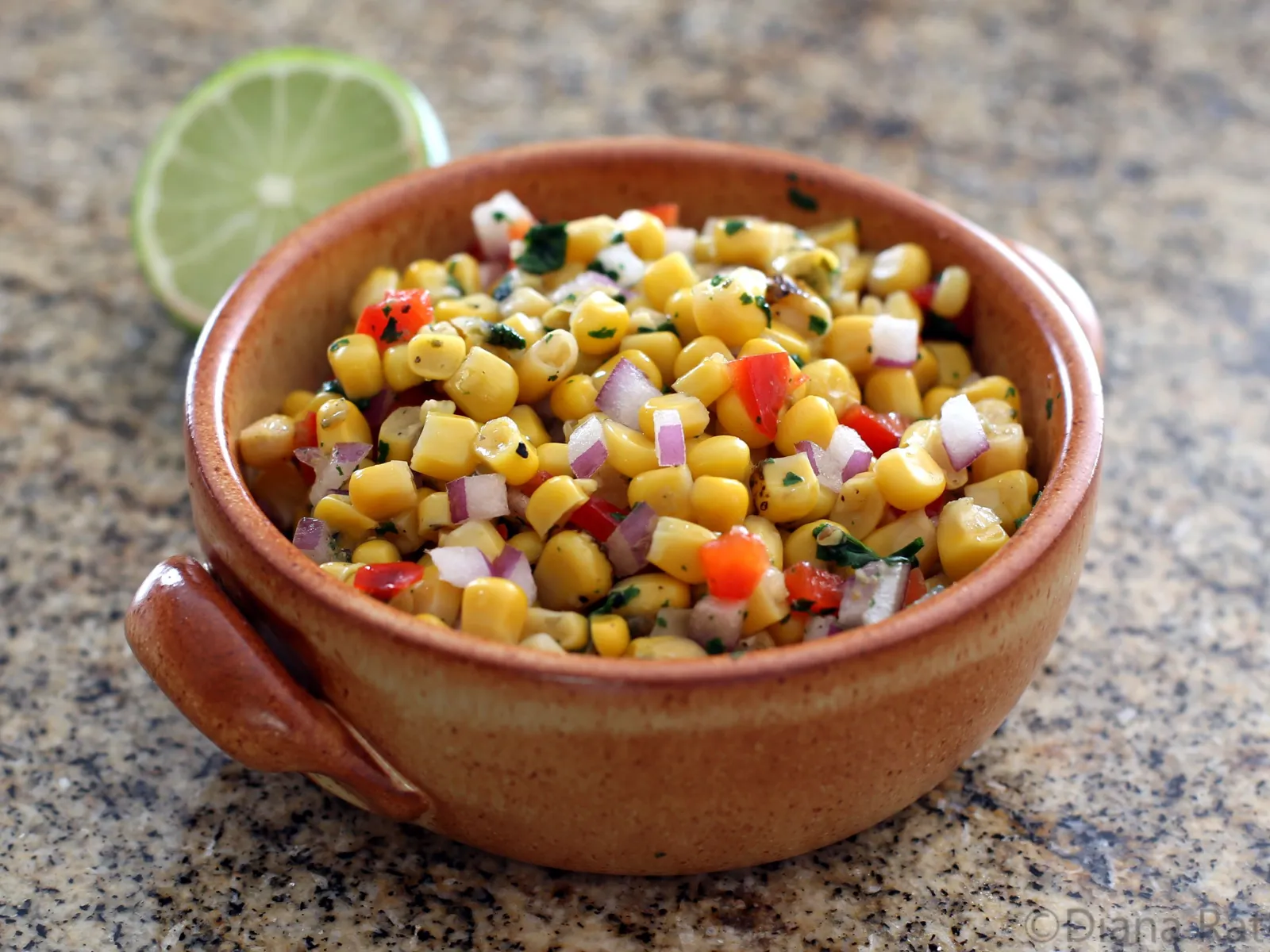 Servings: 6 servings
Ingredients:
1 (15.25 ounce) can sweet corn, drained
1 orange bell pepper, chopped
1 jalapeno pepper, seeded and minced
1 red onion, chopped
1 tablespoon chopped fresh cilantro, or more to taste
1 tablespoon of fresh lime juice, or to taste
½ teaspoon crushed red pepper
1 teaspoon of honey
Salt and black pepper to taste
Stir the corn, orange bell pepper, jalapeno pepper, red onion, cilantro, lime juice, crushed red pepper, honey, salt, and pepper together in a bowl. Chill until ready to serve.
For a sweeter option with a fruit salsa recipe, try this Mango Salsa: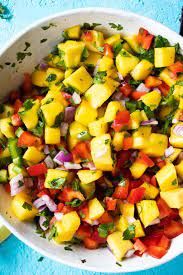 Serving: 4 servings
Ingredients:
2 medium (1 lb. each) mangos, roughly chopped (about 3 cups)
1/4 cup packed fresh cilantro leaves
2 tablespoons roughly chopped shallot (from 1 [2-oz.] shallot)
2 tablespoons fresh lime juice (from 1 large lime)
1 1/2 tablespoons chopped unseeded jalapeño chile (from 1 large [1-oz.] chile)
1/2 teaspoon kosher salt
Multigrain tortilla chips, for serving
Pulse mangos, cilantro, shallot, lime juice, jalapeño, and salt in a food processor until finely chopped, about 5 times. Transfer to a bowl; cover and refrigerate at least 2 hours or up to 1 day. Let stand at room temperature 30 minutes before serving. Serve with tortilla chips.
Eating non-starchy vegetables and fruits like apples, pears, and green leafy vegetables may even promote weight loss. They are low-calorie, low fat options that provide plenty of fiber.
Check out more recipes on our blog. For more nutrition education, visit Reid Diabetes & Nutrition Education.