Reid Vein Center at Reid Health
The caring and exceptionally trained vein specialists at Reid Vein Center are committed to providing you comprehensive, advanced, and personal care. We are here to help patients in East Central Indiana and West Central Ohio with vein conditions using a variety of effective vein treatments.
Dedicated to improving vein health
The vein specialists at Reid Vein Center diagnose and treat varicose veins, spider veins, leg ulcerations, and other common vascular conditions. When you come to the Reid Vein Center, our vein specialists evaluate any underlying causes of your condition and conduct a thorough assessment of your symptoms. After arriving at a diagnosis, they develop individualized treatment plans that can include minimally invasive procedures and nonsurgical solutions, including: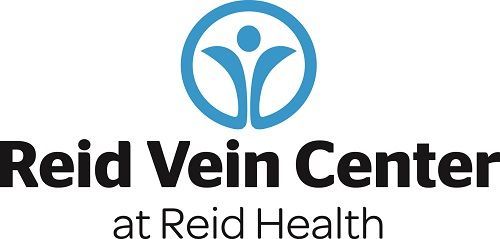 Compression stockings

Exercise

Endovenous ablation treatment, in which radiofrequency waves seal off varicose veins

Endovenous laser therapy, a treatment similar to ablation that uses lasers instead of radiofrequency waves

Light-guided sclerotherapy, in which an injected solution damages blood vessels

,

causing them to fade away

Phlebectomy, a minor procedure in which varicose veins are removed through small incisions

VenaSealTM, a unique procedure that allows our vein specialists to seal off or close a varicose vein
Our team is dedicated to providing only the best care for every patient who walks through our doors. We understand unsightly vein conditions can impact your confidence and your quality of life. Let us work with you to find the right solution for your needs to ensure the best possible results.
Our philosophy
At Reid Vein Center, our goal is to enhance the patient experience with high-quality, personalized care using the most advanced technologies and procedures.
We understand the anxiety and fear of undergoing a procedure, and the desire for a successful outcome. At Reid Vein Center, our specialists are committed to providing the best care for every patient we see in a safe and comforting environment.
If a vein condition causes you concern, or you have questions about our services, call us at (765) 962-1337 to schedule an appointment or request one online.
Request Appointment Reid Vein Center
Fill out the form below or contact us at ( 765) 962-1337