August Special
This month's service special is the exfoliating renewal facial. This facial includes dermaplaning, light therapy and the hydrojelly mask. The mask helps to smooth areas of the skin impacted by aging while also promoting a youthful, healthy glow. All this month, only $99!
Intellishade is 20% off this month! Intellishade by Revision Skincare not only serves as an anti-aging daily moisturizer, but it also is a broad-spectrum SPF45 to protect skin from damage. Intellishade offers a universal tint to match your skin's tone and provides an instant glow. Intellishade comes in Original, Matte, and Truphysical.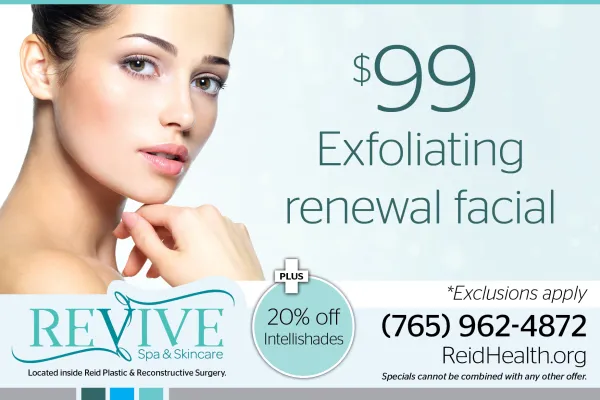 Never miss a special when you join our exclusive mailing list. Sign up to receive emails and special offers.