Take your goals to the next level
Reid Health Personal Training allows you access to private 30 or 60 minute sessions with a highly trained Exercise Specialist. Sessions are by appointment and are entirely customized to your fitness goals. Learn proper form and technique, while also having a partner on your side to keep you accountable to your goals. Learn more about the benefits below.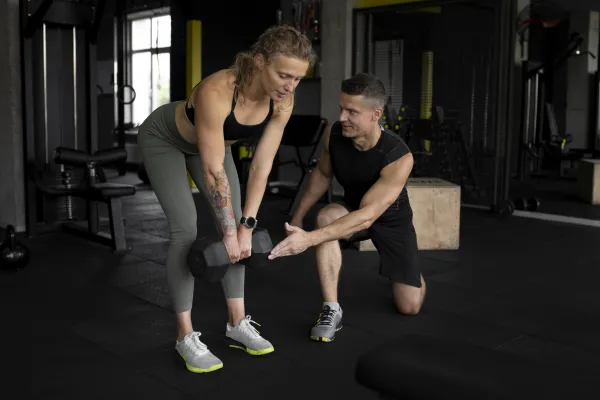 Fully Customizable Plan
Plans are fully customized to your goals and unique needs. One-size fits all fitness plans ignore the unique needs of every individual. Our highly trained Exercise Specialist will custom fit a plan - just for you!
More motivation, more progress!
Most individuals work better/harder in the presence of others.
Personal trainers can help set goals, encourage throughout the workout and help celebrate each accomplishment with you
Consistency
Personal trainers help keep you accountable
You build a relationship with your personal training which helps you when you don't feel motivated to work out
Clarity
Personal trainers help create a path for success.
There is a lot of information out there on what you should do, and personal trainers will make a plan that is better suited for you.
Confidence
Beginning a workout journey can be very intimidating. Having someone that will guide you through the workout can alleviate those common fears
Injury prevention
Personal trainers are trained to make the workouts safe and effective. They make sure you are properly educated for every exercise and are right there with you throughout
Additional benefits
You get individualized attention
Personal trainers are able to modify and tailor workouts for specific medical conditions
Personal trainers can make the workouts fun