Admissions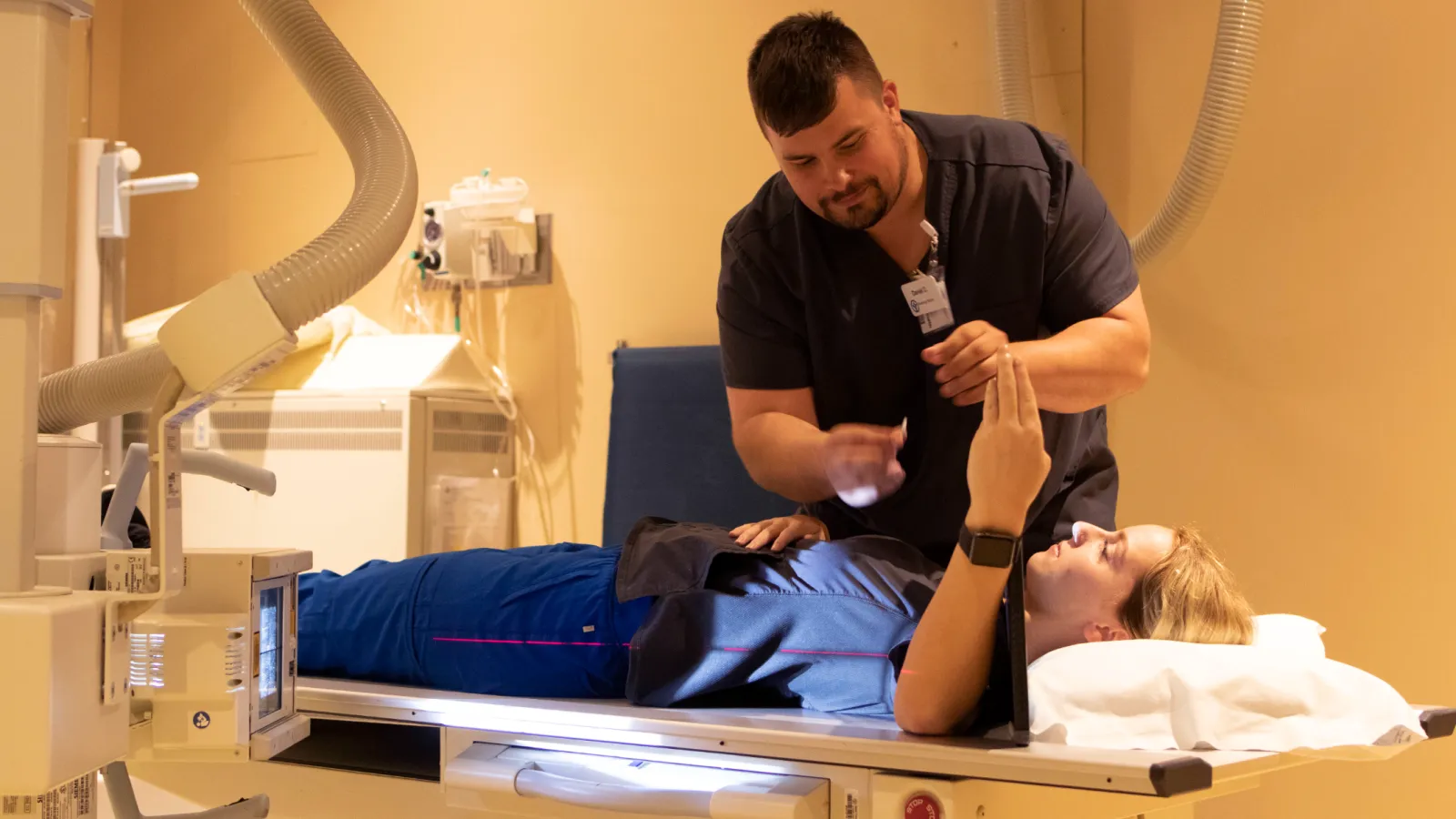 Attention:

Program graduates will be required by the American Registry of Radiologic Technologists (ARRT) to have earned an academic degree to be eligible to sit for their certification examination.
Therefore, prior to enrollment into Reid's radiography program, students must provide proof they will meet the ARRT's academic degree criterion by one of the following:
Completed the coursework outlined in the Associates Degree Option made available through the Reid Hospital-Ivy Tech Community College partnership. This coursework must be successfully completed prior to enrollment in radiography program classes. Coursework does not have to be completed prior to application.
OR
Earned an associates degree or higher acceptable to the ARRT. The degree does not have to be in the radiologic sciences.
College Pre-requisites
Admission to the School of Radiologic Technology is open to any individual who has successfully completed high school or its equivalent and at least 15 credit hours of 100-level or higher college coursework with a grade of "C" or better in the following:
3 credit hours of intermediate algebra or higher
3 credit hours of English composition, or interpersonal communication, or public speaking
6 credit hours of natural science, such as human anatomy and physiology, biology, chemistry, physics
At least 3 additional credit hours in any of the following: psychology, sociology, information technology, medical terminology, or humanities
Class sizes are limited by the Joint Review Committee on Education in Radiologic Technology. Advanced placement is not granted due to curriculum sequence and design. The School does not accept transfer students from other radiography programs. Selection of students is made without discrimination with regard to race, color, religion, gender, national origin, citizenship, age, mental or physical disabilities, sexual orientation, gender identity, veteran status, genetic information, or any other factor protected by law.
Admission to the program is highly competitive. Historically applicants have an advantage if they:
Graduated in the upper half of their high school class.
Scored above the fiftieth percentile on a college entrance examination.
Have a relatively strong background in math and science.
Had at least a 3.0 grade point average in high school and/or college.
Have completed the identified coursework for the Ivy Tech degree option.
Have strongly researched or had previous exposure to the field of radiography.
Persons wishing to apply must use the following procedure:
Review all pertinent information on this web site.
Applicants are required to visit the Radiology Department for observation. An appointment should be made with the program's clinical coordinator.
A completed application and a $25 application fee must be received by FEB. 15 to consider an applicant for enrollment in classes beginning in August.
Associate degree candidates must show evidence that they have completed or will complete the Ivy Tech coursework before fall enrollment at Reid.
Personal reference forms and transcripts of all completed academic courses must be received by the program director before pre-selection testing.
All applicants must complete pre-selection testing (ATI TEAS) at the Ivy Tech Community College Testing Services Center.
The admissions committee will review the data compiled for each applicant, conduct personal interviews with those who are best qualified, then select a class from this group.
All applicants will be notified by mail as to their acceptance or denial of entrance.
Successful applicants will receive and be required to read the Student Handbook before accepting a position in the program. Their position is secured by returning a signed letter of agreement, acknowledging the rules and policies of the School and agreeing to abide by them.
Enrollment is contingent upon successfully completing a physical examination, sensitive drug screen, and criminal background check.
To apply to the School of Radiologic Technology, please fill out the online application.
Advanced Placement and Transfer Students
Reid Hospital's School of Radiologic Technology does not accept transfer, advanced-placement, or part-time students.