September Ambassador offers clinical and technical side to problem-solving
Sept. 8, 2023 -- A temporary job to pay for medical school led to the ideal career for Maya Hughes.
In high school, Hughes wanted to be a pediatric cardiologist. Then in college, she learned about radiology and Reid Health's School of Radiologic Technology. She enrolled and completed the two-year program in 2009.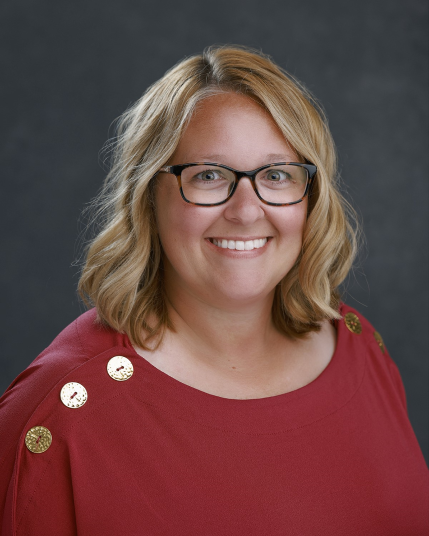 "I thought I'd get my X-ray license and work as a tech while finishing undergrad but working as a tech, I really learned how to problem-solve and think outside the box, which is what eventually led me into IT," Hughes said.
Now Reid Health's Ambassador for September approaches patient care from the clinical and technical side as a PACS Administrator in Information Technology.
"Maya always goes beyond expectations in keeping our department functioning. She has a great amount of knowledge, works diligently and effectively, and attends to problems immediately. She is a huge asset to our department and to Reid," said one co-worker.
For Hughes, working with the PACS and IT teams creates a community of knowledge-sharing and problem-solving. She's earned a reputation for finding solutions with positivity and a smile.
PACS is a communications and picture-archiving system that replaces radiologic films. Each day Hughes is presented with new challenges to work through and find solutions that make sense from an IT and clinical perspective. It's what she does best.
Among the nominations, co-workers said Hughes is a dedicated and skillful staff member providing exceptional service.
One person said, "Maya is a true blessing. From the time she took her current position, she has managed to eliminate stress every day for the radiologists. She is available, affable, intuitive, and gets results. We cherish her!"
A co-worker said, "She adjusts her schedule to fit the needs of our doctors and always seems to take the after-hour calls with a smile, even when she is not on call."
The PACS team recognizes Hughes' efforts to learn new information and technology processes to meet system demands and assist with patient care.
"This in turn continues to provide our community with great care and follows through as a trusted partner in communication with other medical facilities and providers," a co-worker said.
"I may not know Maya outside of the work environment here at Reid, but I am confident by the frequent interaction we have in often stressful situations that she is the same in our community. Her willingness to serve is only trumped by her genuine friendliness toward those around her. I highly believe Maya Hughes is the embodiment of an ambassador for Reid's Mission, Vision, and Values," the co-worker said.
Hughes lives in Liberty with her husband, Steve, and their two children, Logan and Addilyn. She enjoys reading, time with family and friends, camping, working in her church nursery, and being a Girl Scout Troop leader.
In 2012 Hughes joined Reid's Orthopedic Center as an X-ray tech. She moved to IT as a PACS administrator in August 2020.
Hughes chooses to work at Reid because of the environment.
"The commitment to our patients is amazing," Hughes said. "Having worked in the clinical and back-end settings I can see how every employee plays a role in providing an excellent patient experience. Our employees are dedicated to helping our patients in all aspects of their care."