ReidRide 2023 raises more than $63,000 for Shoes for Kids
Sept. 1, 2023 -- ReidRide 2023 raised more than $63,000 to benefit the Shoes for Kids program.
The 14th annual event had 265 registered riders pedaling across Wayne County roads and the scenic Cardinal Greenway. Participants could choose one of three route options, including a 30-mile course.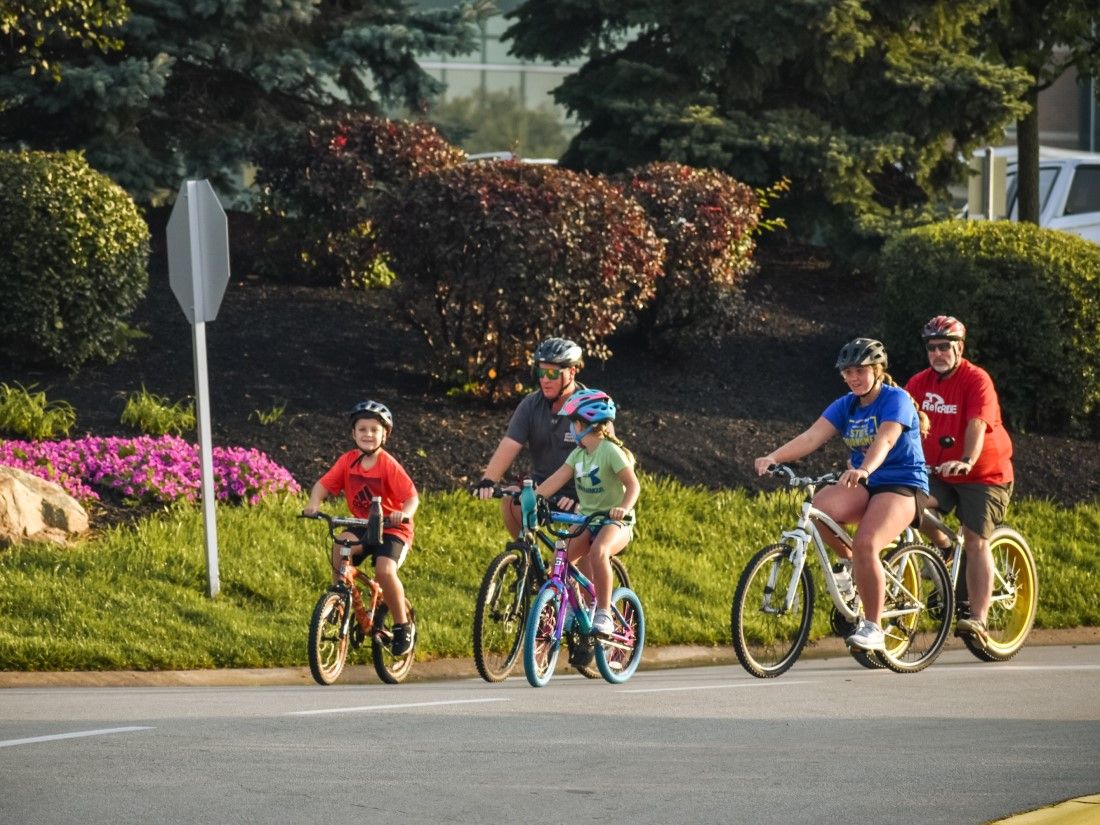 Reid Health Foundation hosts ReidRide with all proceeds from registrations and donations supporting Reid's Shoes for Kids program.
"We appreciate everyone who participated or made a donation to Shoes for Kids," said Reid Foundation Director Angela Cline. "Whether you're a competitive rider, out for a family ride, or you just wanted to be there to cheer on others, there is something for everyone. Thank you for being a part of this effort to help others in our communities."
Once riders cross the finish line, they're provided with snacks and invited to visit sponsor booths for giveaways, a bike wash station, or to connect with other bicyclists.
ReidRide is successful with the help of 115 volunteers and more than 40 public safety and first responders stationed along the routes.
"Thank you to our public safety and first responders who helped make this year's event safe and enjoyable for all the riders," Cline said. "Our volunteers are there to assist and cheer riders on as they make their way along the route. We couldn't do this event without the help of our volunteers or our first responders, and we appreciate their efforts."
ReidRide is made possible in part thanks to our corporate partners, including:
Peloton Partner:

Wolverine

Leadout Partners:

3Rivers Federal Credit Union; Allworth Financial; B & F Plastics; Cycling and Fitness Warehouse; Earlham College; First Bank Richmond; Hill's Pet Nutrition; Kaufman Hall; Primex Plastics; Ryan's Flooring; Skanska Shook; Spoke Easy; and Whitewater Broadcasting

Breakaway Partners:

Allegiance Benefit Plan Management; Finance System of Richmond; Hall Render; Kicks96 and The Point; and Wetzel Auto

Paceline Partners:

Astral Industries; Better Homes and Gardens First Realty; Cardinal Greenway; DailyPay; DB Plumbing; El Bronco; Harrington Hoch; Health Care Professionals FCU; Mercer; Office360; Paul and Pat Lingle; Pro Lawn; and Runnels Chiropractic

Trailhead Partners: Boston Bever Forrest Cross & Sickmann; Christian Connectors; RP&L/Parallax
ReidRide provides funding for the Shoes for Kids initiative in partnership with local agencies such as Communities in Schools, The Common Good of Preble County, Heart to Sole Ministries in Randolph County, and several school systems. Every dollar raised helps buy shoes for local children, with more than 20,000 pairs given out to children across the multi-county region served by Reid Health.

About 1,500 pairs of shoes are planned to be distributed this year in Wayne, Randolph, and Fayette counties in Indiana and Preble County in Ohio. Already, 548 shoes have been provided to kids in Eaton, Ohio.
Reid volunteers assist each child in finding a pair of shoes with the right fit.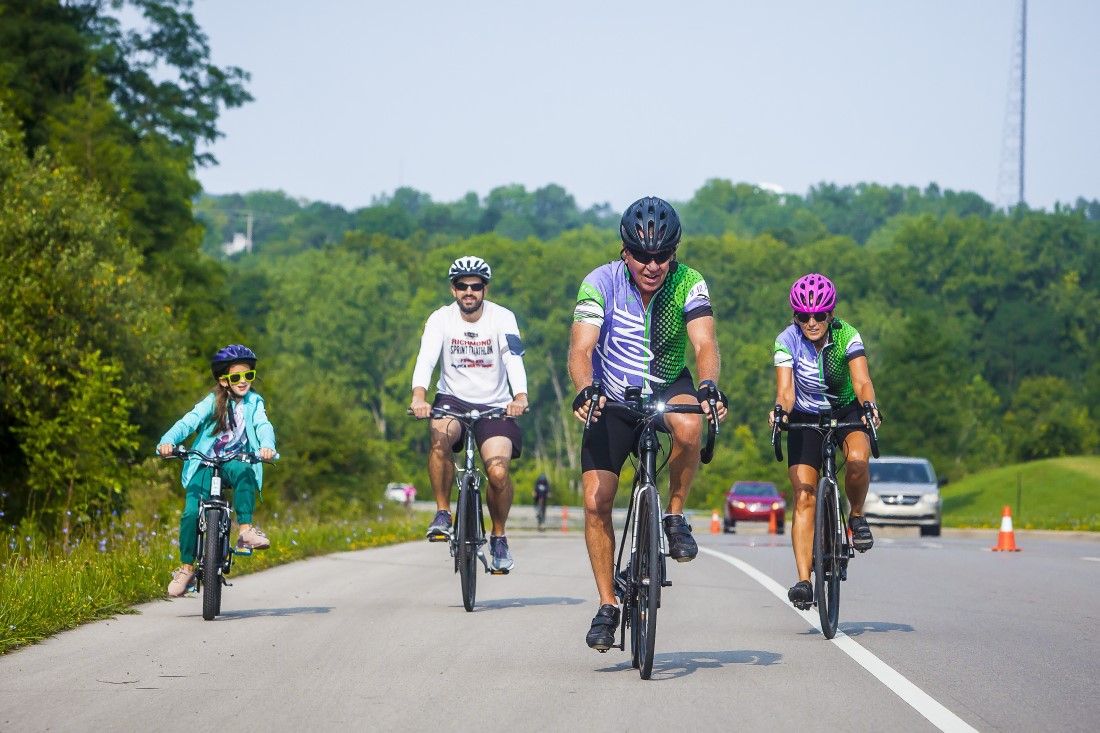 Sharrie Harlin, Manager of Community Engagement for Reid Health and the Shoes for Kids Coordinator, shared two moments from distribution events this summer.
The first involved a young lady who asked for similar shoes to those she had received last year. The shoes are her only pair, and she needed the same color because she also wears the shoes to work, Harlin said.
Harlin added that seeing the joy on children's faces is rewarding, including two who were recently delighted with their new shoes.
"They ran around the area a few times to test-drive their shoes. I asked if the shoes made them run faster and jump higher, and of course, they answered, 'Yes!'" Harlin said.
ReidRide is the primary fundraiser for the Shoes for Kids initiative, however, contributions are welcome throughout the year. Donations can be made at ReidRide.org.
"The donations benefit children and their families," Harlin said. "Our volunteers say those smiles alone make ordering, inventorying, and separating 1,500 pairs of shoes all worth it."
Since 2009, more than 7,000 participants have biked some 122,478 miles. Thanks to the community's help, ReidRide has raised more than $400,000 in corporate partnerships and $318,917 in registrations and donations.
Plan now to join the ride next year. Save the date for ReidRide 2024, which will take place on Saturday, July 27. Check ReidRide.org for future updates as more information becomes available.
"We appreciate everyone who participated or made a donation to Shoes for Kids." Angela Cline, Reid Foundation Director