Reid Health celebrates graduates from the IHA Management Institute
Sept. 13, 2023 -- Amanda Brinker and Ashley Werner received a Healthcare Management Certificate from the Indiana Hospital Association (IHA) Management Institute, a part of the O'Neill School of Public and Environmental Affairs at IUPUI.
The certificates were presented on Aug. 12 in Indianapolis.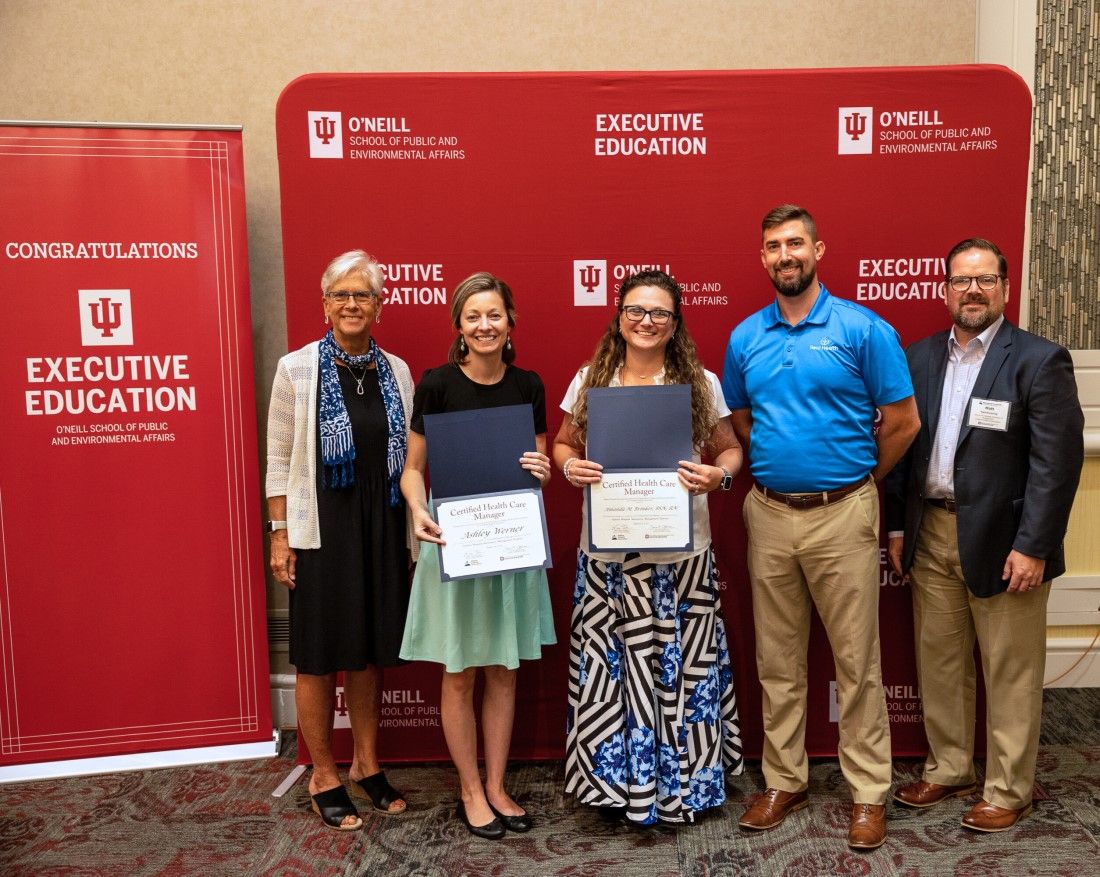 IU Executive Education and IHA designed the seven-month program. Graduates complete 10 courses on effective communication, conflict resolution, financial management, and managing a team with a range of generations and work styles.
Brinker said the courses center on successful patient care while working on growing teams for long-term success. Brinker joined Reid in 2008. She is the Manager for 5 North Medical/Surgical and Pediatrics.
"The post-COVID needs of patients and staff have broadened. Networking and discussing how to meet these demands with fellow healthcare managers in the state was beneficial in expanding my knowledge base," Brinker said. "The course pushed us to think outside the box and reflect on what our strengths are along with areas where we could improve to rise to the challenges in our nation's healthcare system."
Werner, Associate Director of the PACE Center, said the program offered her the chance to network and collaborate with top leaders in the healthcare industry. She joined Reid in 2019.
"I enjoyed hearing others' perspectives on some of the challenges and opportunities we face as managers," Werner said.
One topic covered was connecting four generations in the workforce into one team. Werner said she found this subject and courses on communication to be most applicable to her current role at Reid.
"I'm typically an introvert, so this course brought me out of my comfort zone," Werner said. "I appreciate Reid investing in my development as a leader during a time when the workforce is ever-changing and developing."
Brinker said having high-performing employees is key to an organization's ability to survive into the future.
"As managers, we have a responsibility to assist, coach, and cheer on the growth opportunities of our teams," Brinker said. "Reid has a fabulous history of mentoring and building talent from within the organization. I'm grateful to have mentors who've invested in my growth and am thankful to have a chance to do the same for others."