Reid Health attains Epic Gold Stars Level 9, leading the way in healthcare innovation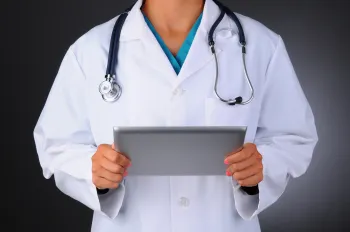 Aug. 30, 2023 -- Reid Health continues to make investments into the digital systems it uses to manage patient care, earning a distinction that places Reid among the top 16 percent of healthcare organizations that use the Epic software package.
Epic serves as a complete digital care management system, including electronic medical recordkeeping; MyChart, the communication portal Reid uses for connecting with patients; and much more.
Reid has now reached Level 9 of Epic's Gold Stars Program after adopting more than 85 percent of the software's features. The Gold Stars Program helps organizations get the most out of the Epic system and identify areas for continuous improvement. It measures critical areas such as patient access and experience, clinical quality and safety, population health management, and physician, nursing, and clinical team productivity.
"This milestone underscores our unwavering commitment to remain at the forefront of healthcare technology advancements," said Muhammad Siddiqui, Reid Health Vice President/Chief Information Officer.
"Streamlining how we work will lead to fewer administrative burdens for our care providers, allowing them to spend more time on what truly matters: delivering compassionate, high-quality care that patients can rely on."
Reid has long been dedicated to using technology to elevate patient care, improve operational standards, and create a lasting, positive impact within healthcare, according to Reid Health President/CEO Craig Kinyon.
"We're second to none in the services we offer to our patients, thanks to our continued investments into state-of-the art equipment and software," Kinyon said. "Without them, we can't meet our mission of leading our communities to well-being, one person at a time."

"This milestone underscores our unwavering commitment to remain at the forefront of healthcare technology advancements. Streamlining how we work will lead to fewer administrative burdens for our care providers, allowing them to spend more time on what truly matters: delivering compassionate, high-quality care that patients can rely on." -- Muhammad Siddiqui, Reid Health Vice President/Chief Information Officer