Massage Therapy now open for outpatient appointments
Appointments are being offered in Richmond, Healthworks-Connersville, and at Reid Eaton Family & Specialty Care, 550 Hallmark Drive in Eaton.
Safety guidelines will include:
Masking all staff and clients
Diligent handwashing by staff; and client will wash hands (or use hand sanitizer) when they come in
Cleaning of the massage area, waiting area and equipment after each massage
Screening at entrances
Massage appointments can be made by calling Reid Health Central Scheduling and letting them know the location preferred -- (765) 983-3358 - prompt 5.
Massage Therapy
Massage office locations:

To schedule, call Reid Central Scheduling at (765) 983-3358 prompt 5
---
Benefits of Massage Therapy
Pain reduction
Increases flexibility and range of motion
Decreases muscle tension and stiffness
Can help reduce high blood pressure
Improves circulation and lymph flow
Decreases headaches, including migraines
Promotes relaxation
Decreases stress hormones
Can increase serotonin and dopamine
Increases awareness of the mind-body connection
*Despite its many benefits, massage isn't meant as a replacement for regular medical care. Let your doctor know you are trying massage, and be sure to follow any standard treatment plans you have in place.
Massage is generally safe as long as it is done by a Licensed Massage Therapist (LMT). But massage may not be indicated for everyone.
Discuss massage with your doctor first in cases of:
Unexplained pain or other symptoms
Burns or open wounds
Cancer
Blood clots
Fractures
Rheumatoid arthritis
Severe osteoporosis
Pregnancy (Check with your doctor to ensure you are a candidate for massage therapy.)
Pricing:
25-minute table or chair massage: $30
50-minute full body massage: $50
75-minute full body massage: $70
75-minute Hot Stone massage: $70
100-minute full body massage: $90
Reid's Massage Therapy Department offers therapeutic, healing massage in a variety of techniques and multiple modalities.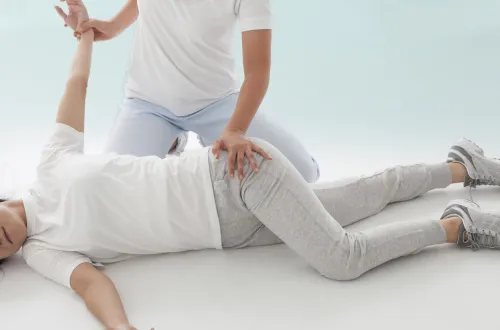 Active Isolated Stretching (AIS)
AIS is a specific stretching program. The muscle to be stretched is isolated and 4 basic principles are applied to achieve the desired result of flexibility and reduction pain.
Chair Massage
A specially designed chair is used to massage shoulders, neck, back, arms and hands while the client is clothed.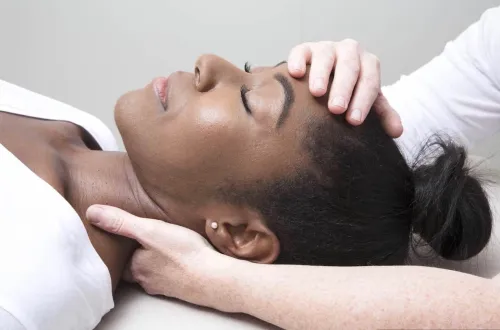 CranioSacral Therapy (CST)
Using a soft touch generally no greater than 5 grams practitioners release restrictions in the craniosacral system which has been shown to improve the functioning of the central nervous system. CST may be effective for helping people with a wide range of healthcare challenges associated with pain, dysfunction and more.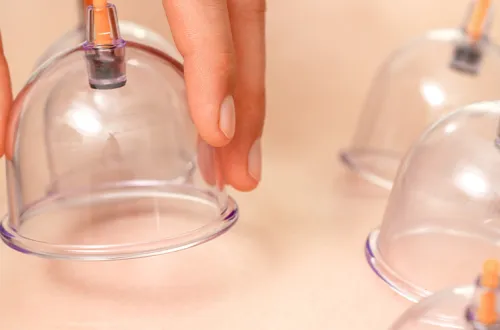 Cupping Therapy
Cupping therapy is a form of ancient Chinese medicine that has been used for thousands of years to treat pain, muscle stiffness, and other ailments. Today, cupping therapy is used as both a massage technique and muscle recovery tool.

Learn More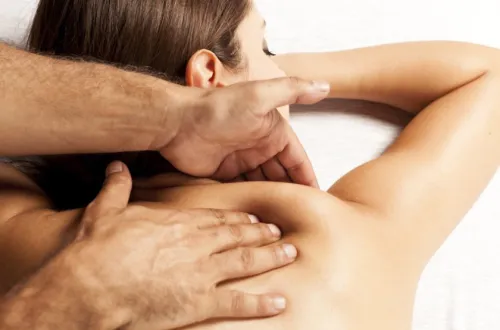 Deep Tissue Massage
The application of firm pressure and slow strokes to reach deeper layers of muscle and fascia (the connective tissue surrounding muscles). It can be used for chronic aches and pain and contracted areas.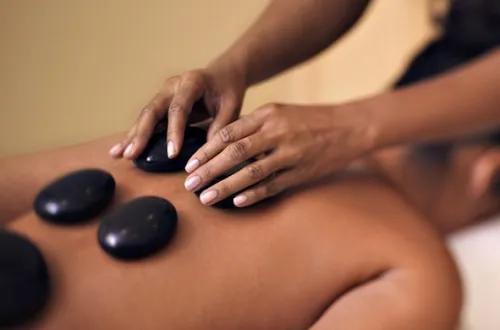 Hot Stone Massage
Promotes deeper muscle relaxation using smooth water heated stones placed on key points and used while massaging.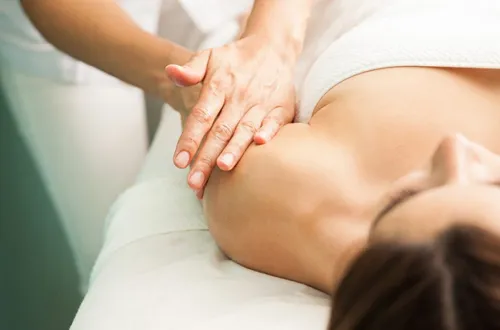 Manual Lymphatic Drainage (MLD)
Lymphatic drainage massage is a form of gentle massage that encourages the movement of lymph fluids around the body. The fluid in the lymphatic system helps remove waste and toxins from the bodily tissues. Some health conditions can cause lymph fluid to build up.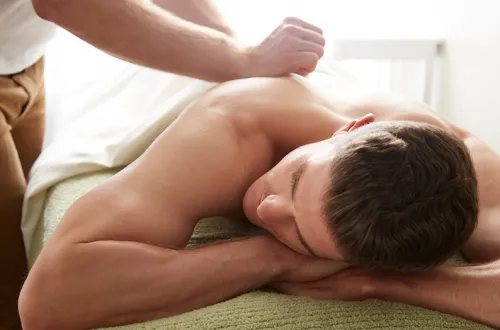 Medical Massage
Medical massage is outcome-based massage, primarily the application of a specific treatment targeted to the specific problem(s) the patient presents with diagnosis and are administered after a thorough assessment/evaluation by the medical massage therapist with specific outcomes being the basis for treatment.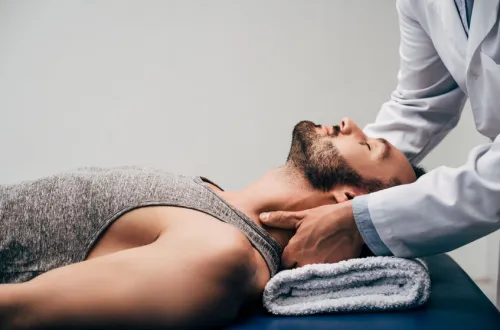 Myofascial Release
Reduces tension throughout the body by releasing trigger points in the muscles via massaging and stretching of the tight area.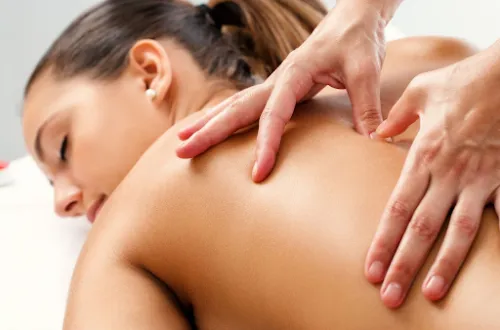 Neuromuscular Therapy
Neuromuscular therapy is a form of soft tissue manipulation that aims to treat underlying causes of chronic pain involving the muscular and nervous systems. This medically-oriented form of massage addresses trigger points (tender muscles points), circulation, nerve compression, postural issues, and biomechanical problems that can be caused by repetitive movement injuries.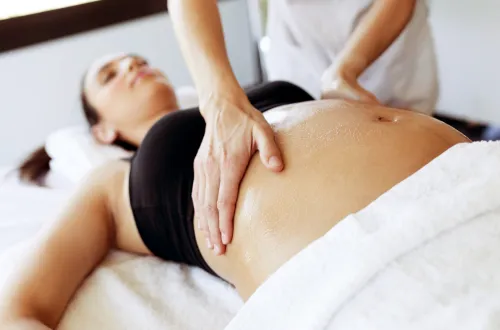 Prenatal / Perinatal Massage
Used to help relieve tight sore muscles and facilitate relaxation by massage techniques designed for the prenatal or perinatal client.
Relaxation Massage
Consists of flowing strokes, kneading and gentle manipulations of the muscles performed at your chosen pressure that does not cause discomfort. This can promote general relaxation, relieves muscular tension, plus improves circulation and range of movement.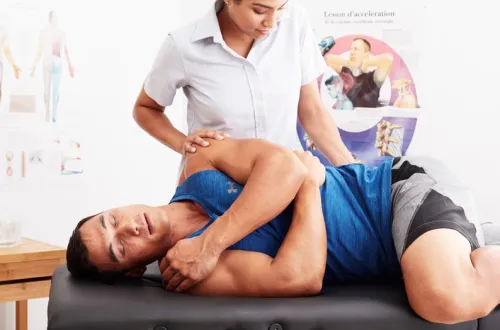 Sports Massage
Sports massage therapy is a combination of many different techniques performed on athletes or active individuals for the purpose of aiding recovery, injury prevention and enhancing overall performance.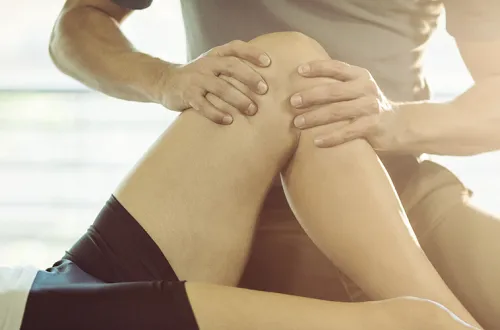 Strain / Counterstrain
Strain counter strain is a manual therapy technique used to treat muscle and joint pain and dysfunction. It uses passive body positioning of spasming muscles and dysfunctional joints to put them in very specific positions of comfort and relaxation and held for 90 seconds.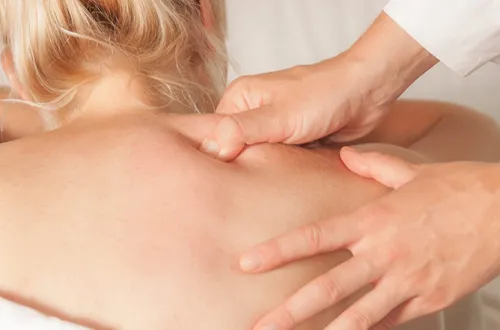 Trigger Point Therapy
Trigger point therapy is a form of manual therapy that focuses on finding and releasing trigger points (knots). Trigger points are spots located in the skeletal muscules that produce pain when compressed.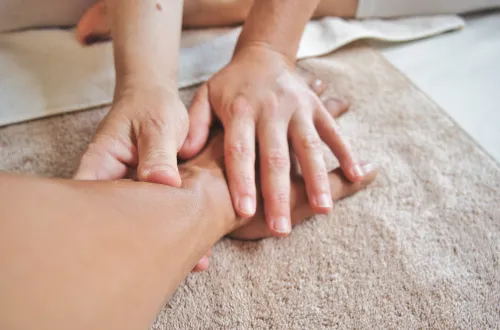 Oncology Massage
Oncology massage is always gentle and soothing and at times referred to as Compassionate Touch. Oncology Massage Training imparts specialized knowledge specific to cancer, its treatment and impact.