Where to get care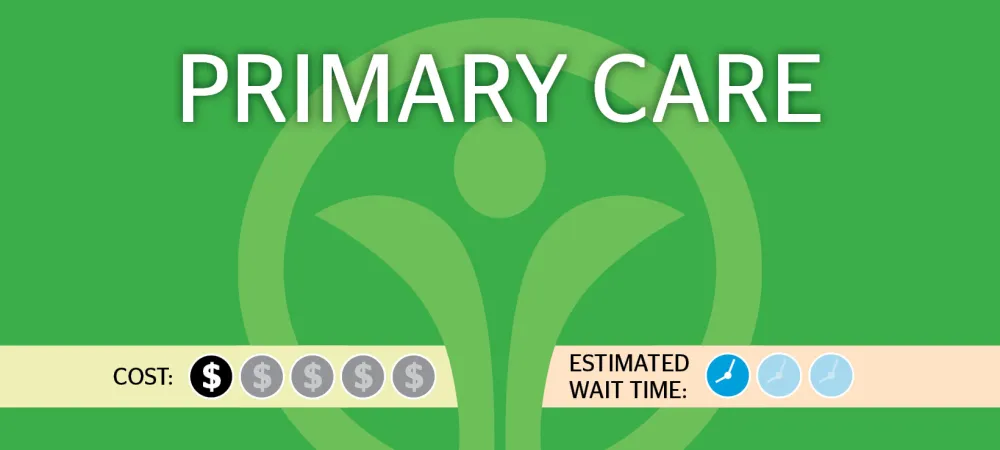 This is your best option for care.
Most offices have same day availability or offer virtual telehealth visits as an alternative.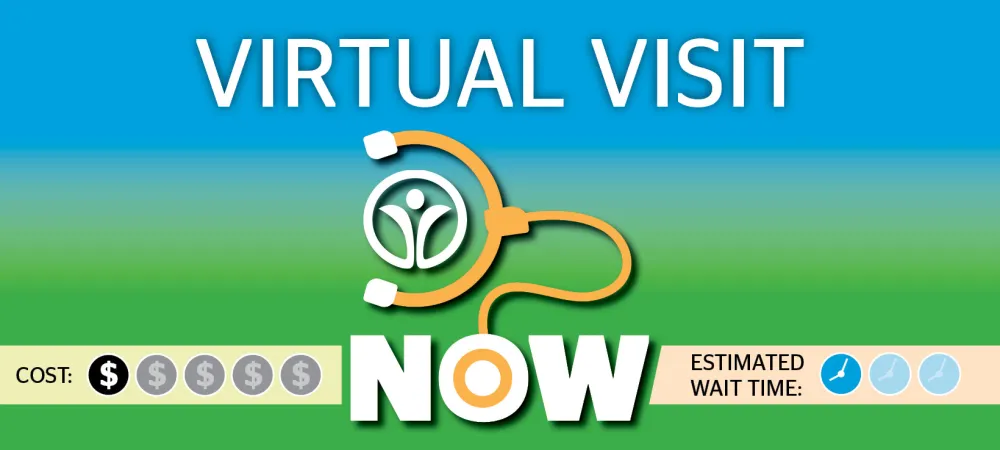 Have an urgent care visit from your mobile device or computer.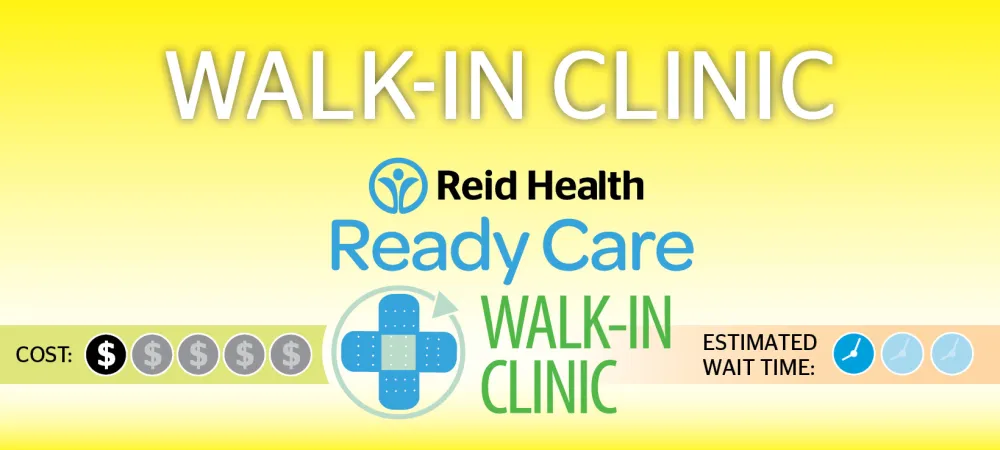 Receive treatment for minor illnesses, injuries, routine care, including:
Sore throat
Stuffy or runny nose
Earache
Sports physical
Urinary tract infection
Immediate care for non-life threatening conditions such as:
Fever
Cold and flu symptoms
Skin conditions
Minor injuries
Sprains and strains
Migraines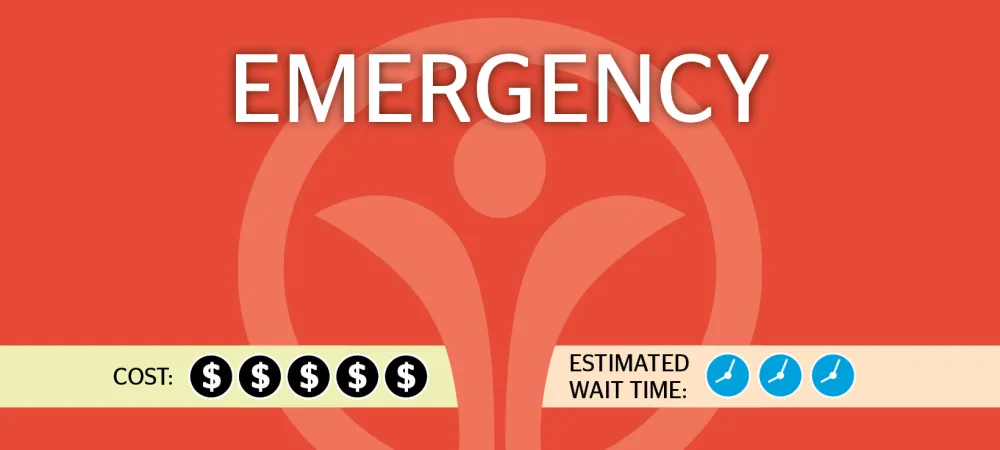 For serious and life-threatening conditions such as:
Head injury with fainting or concussion
Severe burn
Chest pain or pressure
Trouble breathing
Facial droop, speech difficulty, one-sided weakness, or balance issues
Care Is Available

Care is available, when you need it. To determine the right level of care for your needs, review the chart for an overview of estimated wait time and cost.

The best option is to always start with your primary care physician. If you don't have one, we can help! Get connected with a care provider or find a convenient location near you.
Get Connected to Care