K. Marlena Thomas, PT, DPT, WCS, CLT-LANA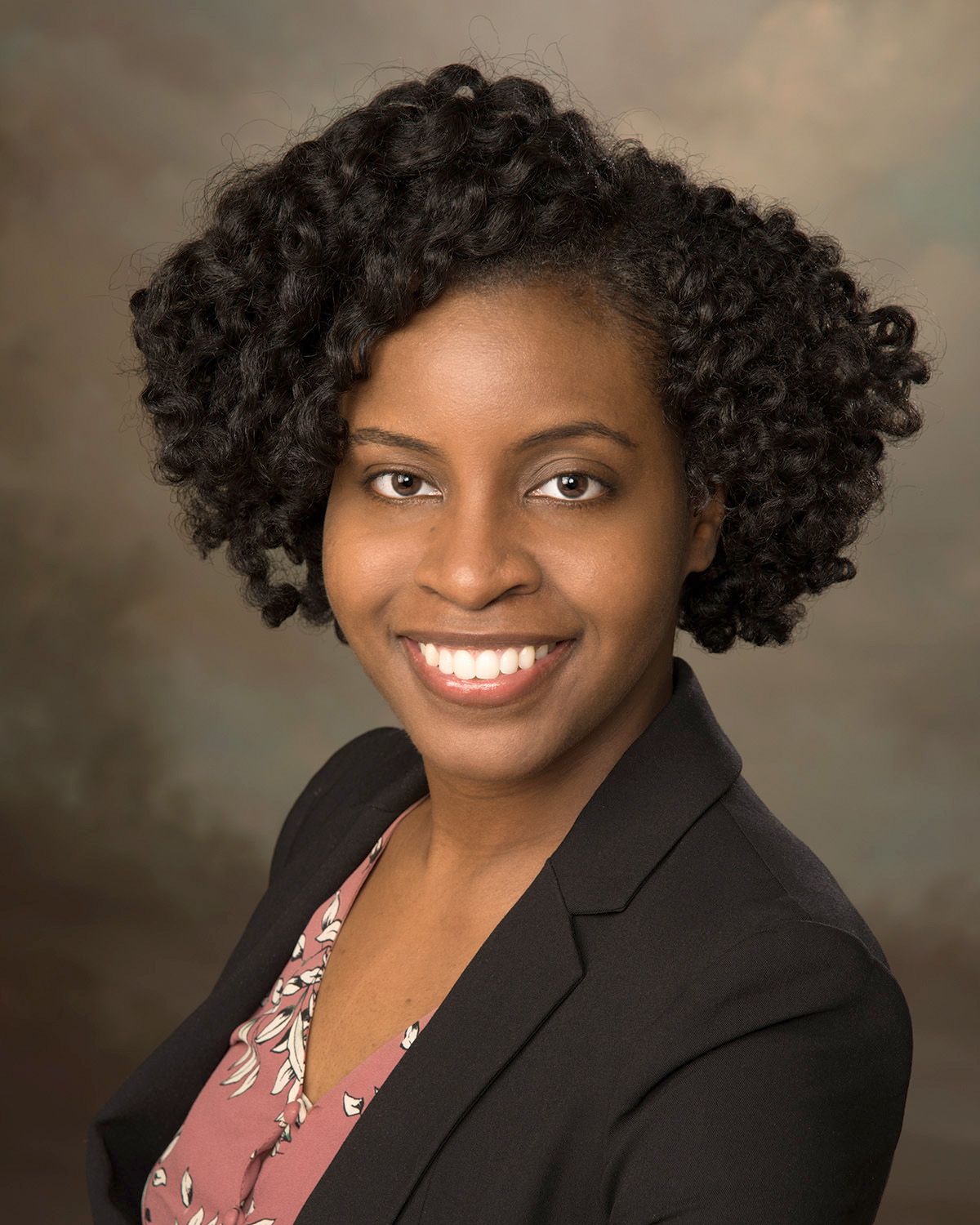 Doctor of Physical Therapy, University of Cincinnati (Cincinnati, OH)
Bachelor of Science, Purdue University (West Lafayette, IN)
Board Certified Specialist in Women's Health Physical Therapy, American Board of Physical Therapy Specialists (ABPTS)

Meet Marlena
I became interested in health at an early age when I realized how health is a foundation for a full and productive life. I began practicing medicine in 2015.
As a physical therapist, I appreciate the holistic approach to health and wellness and how I am able to educate patients and empower them to have control over their bodies. I especially enjoy working with individuals with pelvic conditions, as this population is often underserved and undertreated and greatly benefit from education and empowerment.
I am a native of Indianapolis, IN, currently living in Ohio.
Outside of work, I enjoy home "Do it yourself" projects and renovation, photography, mentoring youth, traveling, trying new vegetarian dishes and spending time with family.
What patients are saying
"Very easy to talk to and felt I could as her anything and feel comfortable doing it. I feel like she has given me hope where I had none. I came to her very depressed and now I feel like things can be normal again. Reid is lucky to have her. "
"My pelvic PT experience was life changing. I came with daily constant pain and am graduating with no pain."
"I was hesitant at first, however, Marlena put me at ease and made it a pleasant and productive experience for me. She is very nice, competent and puts you at ease with therapy. The work could have been really awkward and uncomfortable, but she made it more enjoyable and gave me the confidence that I could overcome my issues."
"I never dreamed I could be helped with this PT. When I first came, I was going to do one session and stop. It has helped me so much. I didn't want to miss. I feel like a new person. "
"Marlena is an excellent therapist and I've recommended her to several friends and acquaintances. She always made me feel comfortable with sensitive materials, explained what she was doing, provided me with a lot of education & resources, spent time answering all of my questions, and put me at ease to discuss aspects of my life that can be hard to talk about. She has excellent bedside manner. "
Conditions Commonly Treated
Pelvic floor dysfunction
Pelvic pain
Urinary incontinence
Fecal incontinence
Urinary frequency
Urinary urgency
Painful/difficult urination
Pre and post-partum conditions
Pregnancy-related back pain
Diastasis recti
Pelvic girdle dysfunction
Pubic symphysis pain
Dyspareunia
Vaginismus
Vulvodynia
Prolapse
Endometriosis
Interstitial Cystitis
Comprehensive musculoskeletal care